AWASI PATAGONIA
Chile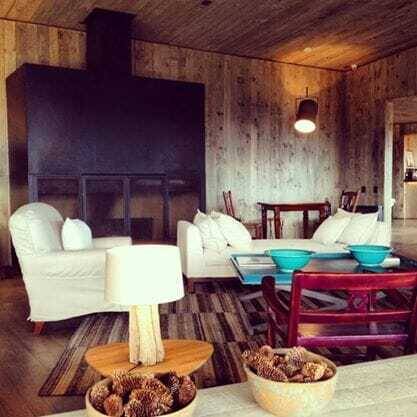 SWIPE THROUGH GALLERY
"A beautiful Patagonian lodge that complements the incredible landscape with a thoroughly personalized and exclusive experience."
Style
Adventure
Hideaway
Culture
Type
Eco-friendly luxury lodge.
Rooms
Twelve spacious and luxurious private villas, as well as a main lodge. The décor is country French meets Argentine estancia. Beautifully appointed with plush linens, shag rugs, comfy sofas, wood burning fireplaces, luxurious towels and bath products, and the most knock-out views you can imagine – which you can enjoy through the floor to ceiling windows surrounding your bedroom and bathroom
Restaurant
Located in the main lodge, Chef Federico Ziegler helms the main restaurant, which serves innovative Patagonian cuisine made with fresh, local, organic ingredients. The floor-to-ceiling windows perfectly complement the food with amazing views.
Bar
Also located in the main lodge, again with incredible views of the Patagonian landscape. Small, private nooks where you can curl up with a Pisco sour and watch the clouds roll by.
Vibe
Intimately personal, with a true sense of place.
Excursions
Each villa at Awasi is assigned their own private guide and jeep who will be with you for your entire stay. Guests are given a booklet prior to arrival with endless options for private excursions by car, foot, bicycle and horseback. Your schedule is completely your own, from what time you want to start and finish your day, at what pace and by what mode. The Awasi guides know the park intimately and the lodge has access to certain areas of the park that no other lodge does.
Location
Located on a private reserve just outside Torres del Paine National Park, close enough to take advantage of all the highlights of the national park but far away from the crowds. Four hours from Punta Arenas (PUQ) Airport.
Book Now
Book Now