Fogo Island
Joe Batt's Arm, Canada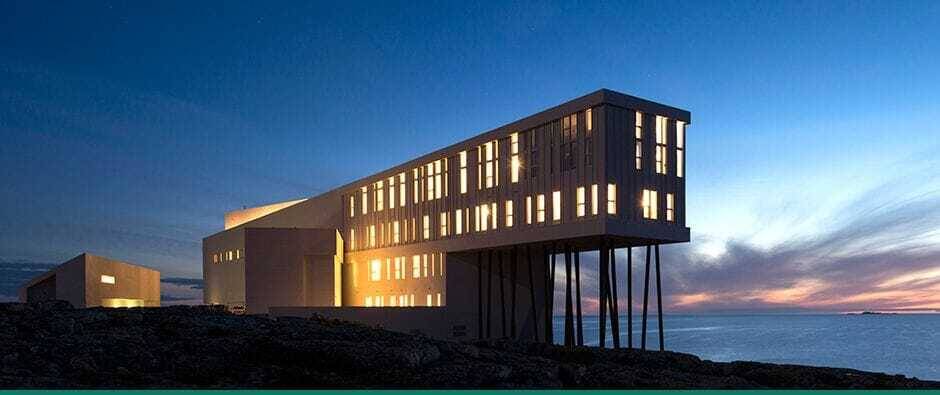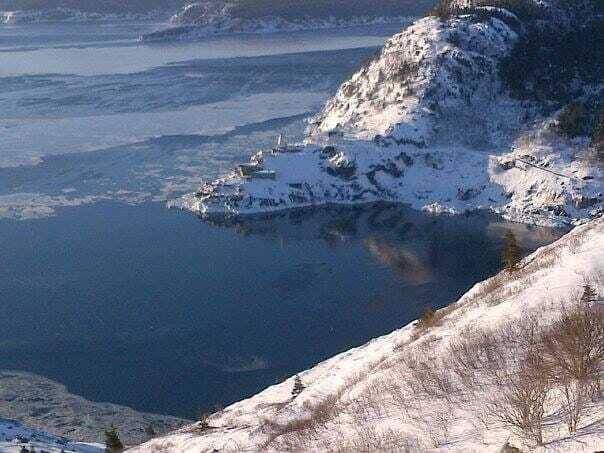 SWIPE THROUGH GALLERY
"Fogo Island Inn gives us all a glimpse of the past, and allows us to view the future!"
Style
Adventure
Hideaway
Culture
Type
Luxury lodge, one with the land.
Rooms
Twenty-nine rooms and suites, all with local accents and modern touches. Each room features floor-to-ceiling windows, wood floors with in-floor heating, and locally crafted furniture. Some also have soaking tubs, wood stoves, or other unique amenities.
Gym
Small fitness center, though the real workouts are done outside, on one of the many nearby footpaths and trails.
Restaurant
Chef Murray McDonald's award-winning restaurant serves breakfast, lunch, and dinner. Featuring North Atlantic-focused cuisine, Fogo's restaurant offers modern interpretations of traditional Newfoundland staples. In keeping with the property's theme, local seasonal items, including foraged plants and berries, are used in abundantly. Plus, the kitchen makes its own bacon, sausage, baked goods, and mustard.
Bar
The property's bar is modern and features signature light fixtures and clean lines, in addition to well-crafted cocktails.
Vibe
A modern take on island tradition.
Arts
There are four artists studios on the Fogo Island Inn property for the use of the artists-in-residence. Artists are invited to display their work at the Fogo Island Gallery, located inside the Inn, and the program provides an opportunity for connection and enrichment among the community.
Kids
Bring them. There's plenty of kid-friendly outdoor activities on the island for all seasons. Highlights include ocean fishing, rock skipping, bonfire nights, backpacking, biking, caribou watching, and Northern lights spotting. Plus, the best kinds of memories made on this once-in-a-lifetime trip are the ones that involve family.
Location
On Newfoundland's Fogo Island, accessible by private jet; a 30-minute helicopter transfer from Gander; or a 2.5-hour car and ferry combination.
Book Now
Book Now