Ranch at Rock Creek
Montana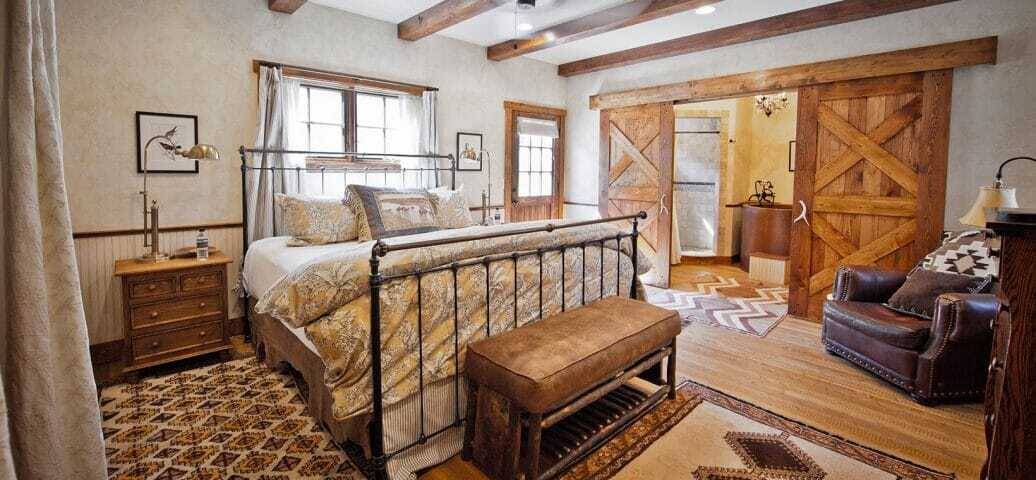 SWIPE THROUGH GALLERY
"Ralph Lauren goes West"
Style
Adventure
Family
Hideaway
Type
Luxury guest dude ranch that also operates as a working cattle ranch.
Vibe
Stylish ranch tucked deep in the Montana of yesteryear.
Restaurant
There are two main dining options at The Ranch: the Granite Lodge and the more casual open-air Blue Canteen. The newest dining experience at The Ranch is The Buckle Barn for destination events. Executive Chef Josh Drage's menu is influenced by cattle-producing regions around the world, and is seasonally influenced featuring Montana-raised beef, lamb, chicken and dairy products in addition to local, organically grown produce.
Bar
The Silver Dollar Saloon is about as idyllically Western as you can get, complete with saddled bar stools. The bar is fully-stocked and tended from 6pm daily. There's even a four-lane bowling alley, billiards, shuffleboard, game tables, darts, and a huge 14-foot HD video screen and plush viewing area.
Kids
Yes. The Little Grizzlies Kids Club caters to children aged four to twelve with themes such as Rivers & Ponds: ponds and tributaries, aquatic creatures and their importance to The Ranch; Cowboys & Horses: wranglers, horse care, barn safety and the life of a cowboy; and Plants & Rocks: what grows and thrives in Montana's Rocky Mountains.
Rooms
There are three accommodation types: guest rooms in The Granite Lodge, private log cabins, and glamping 'canvas cabins' along the banks of Rock Creek.
Spa
The Granite Spa's treatments are seasonal, and blend simple organic florals with high-tech skincare.
Pool/Gym
The Ranch's pool is located on a hillside with views of the surrounding valley. And in addition to plenty of physical activity offerings such as hiking, mountain biking, private yoga, snowshoeing and trail running The Ranch does have a complete fitness center open 24-hours a day with state-of-the-art equipment & free weights.
Year Opened
In the late 1800s, The Ranch at Rock Creek was a booming silver mining claim, then later homesteaded to operate as a working cattle ranch. The current owner, Jim Manley, purchased the property in 2007 for personal use. After numerous requests to open the ranch to guests, he did. Today The Ranch is the only five-star Forbes guest ranch in the world, and remains true to its roots as a working cattle ranch.
Location
Philipsburg, Montana, roughly a 1 hour, 45 minute drive from Missoula International Airport (MSO).
Book Now
Book Now