Adventures by Disney: Viva Italia
Italy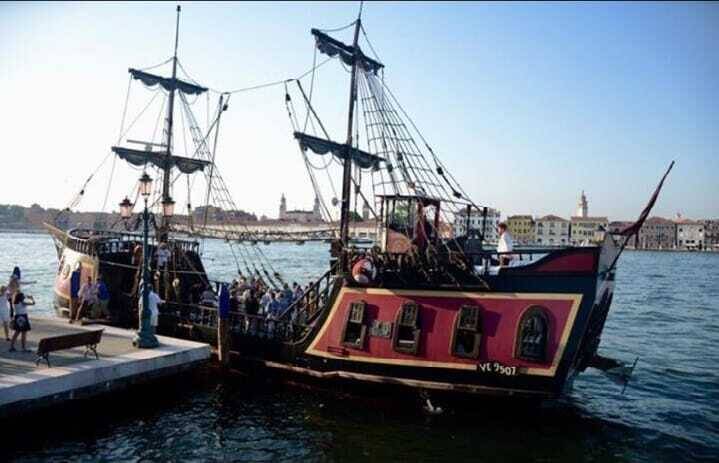 SWIPE THROUGH GALLERY
"Why just have a trip when you can have an adventure?"
Vibe
Family fun, insider access, easy travel.
Traveling with ABD provides a culturally immersive, seamless travel experience that included "fastpasses" and inside access to Italy's most popular attractions.
Rooms
Our "wow" moments included having private access for our group of thirty to the Sistine Chapel, entering the Colosseum through a private door and standing on the stage where the gladiators undertook their battles, experiencing life under the Tuscan sun on a working organic farm, creating our own Venetian masks under an artisan's supervision, and our special farewell dinner on a pirate ship around Venice.
Details
The difference in traveling with Disney is in the details – two dedicated Adventure Guides took care of all the planning and organizing, while a variety of local hosts immersed us in the story of each individual city. You haven't lived until Marco Polo pops out from behind a corner in full costume in a random Venetian courtyard to give you a history lesson! Having contact with these storytellers and local guides makes the trip authentic and the culture becomes real to adventurers of all ages.
Activities
While the famous Mouse isn't front and center on these trips, the Disney difference is apparent – kid friendly activities such as scavenger hunts in the Doges Palace, pasta making and pizza tasting keep every day a treat! The scheduled "junior adventure" evening activities allowed us to participate in a wine tasting and delicious sunset dinner at our Castello in Tuscany while our son was entertained by the Guides.
Restaurant
The resorts and restaurants selected by Disney are top notch – the room selection was fabulous, as a party of three we had suites in every location, and all included meals were (of course, it being Italy) indescribably delicious.
Kids
One of the best parts of the trip was watching our son make friends with the other junior adventurers. Because Disney takes care of all the details (even down to seeing us off to the airport with a bagged breakfast to go) all you have to do is show up and have fun every day!
Getting there
While our Adventure was in Italy, Adventures by Disney features family friendly itineraries across the globe!
Book Now
Connect with an agent to plan your next trip.