Amanera
Río San Juan, Dominican Republic
SWIPE THROUGH GALLERY
"The combination of style and comfort makes this beautiful resort the perfect destination."
Description
Amanera, which means 'peaceful water,' is set on the idyllic north coast of the Dominican Republic. Backed by the dramatic Cordillera Septentrional Mountain Range, the resort offers breathtaking ocean views and access to a spectacular clifftop golf course. Nestled within the pristine Caribbean jungle, overlooking the mile-long golden sands of Playa Grande. It's an exotic yet easily accessible destination, located a short seventy-five minutes from Puerto Plata International Airport.
Vibe
Privacy and personalized service makes this Aman property feel chic yet exotic.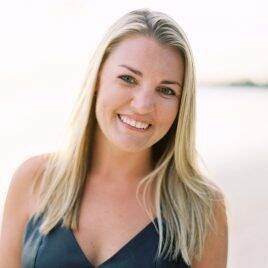 Katie Jacobson
Rooms + Suites
The 'casitas' provide expansive indoor and outdoor living areas surrounded by lush tropical gardens. All 'casitas' are one bedroom with a separate living room area. With sleek and modern décor as well as the latest high-tech features, you have all the comforts of home (and more!). If you want even more privacy, book one of the casitas with a private pool. Or, for the ultimate chance to spread out, the two-bedroom Bay View Casa is ultra luxurious.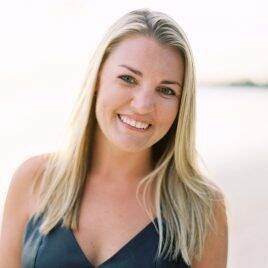 Katie Jacobson
Pool + Gym
There is a heated pool with wonderful views of the Atlantic Ocean. Some of the casitas also have their own private pool. Additionally, the property offers a variety of classes such as High Intensity Interval Training. Personal Trainers and private classes are also available upon request.
Spa
The Amanera signature experiences provide healing treatments inspired by the moon cycles to realign yourself using Mother Nature's ingredients, lunar energy, and holistic hands-on techniques. Plants inherited from local shamanic wisdom are used reflecting the healing tradition of the island's indigenous Taíno Indians. All signature journeys begin with a foot ritual, holistic consultation to personalize your treatment, a Palo Santo smudging ceremony and conclude with a Larimar chakra balancing meditation.
Restaurants
The Restaurant, specialising in fresh, organic dishes, features a terrace overlooking the uninterrupted mile-long golden strand of Playa Grande beach. Floor-to-ceiling windows in the restaurant ensure expansive views from indoors, and the second-storey bar is the perfect spot for an aperitif. Or, choose to dine right on the sand at the Beach Club, the ocean providing a spectacular backdrop to your Dominican dining experience.
Bar
Overlooking the resort and Playa Grande with open air seating, take in the sunset views whilst enjoying a gentle ocean breeze. Explore signature Dominican flavors exhibited through expertly crafted cocktails or sample six kinds of local Rum from the island.
Who's it for?
All guests are welcomed to the peaceful home of Amanera.
Location
A seaside hideaway situated on Playa Grande's mile-long stretch of beach, Amanera emerges from 373 acres of lush, protected rainforest.
Book Now
Connect with an agent to plan your next trip.