Baccarat Hotel New York
New York, New York
SWIPE THROUGH GALLERY
"The perfect way to feel like you've been transported to high-society France while in the middle of Manhattan."
Description
Baccarat Hotel New York delights guests by combining the noble heritage and perfect craft of the legendary French crystal company with enchanting moments and unique elements of unexpected magic. Conceived in the style of a sumptuous hôtel particulier, its Midtown Manhattan glass tower is comprised of 114 refined guestrooms designed by Parisian firm Gilles & Boissier. The property also features series of fanciful salon-style public spaces, and a soothing Spa de La Mer, the first of its kind in the United States.
Vibe
Glamorous, sexy. This place exudes luxury.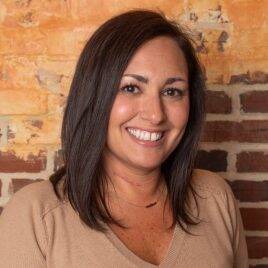 Melissa Rodriguez
Rooms + Suites
The 114 sanctuary-like guest rooms and suites have been designed to feel like pieds-à-terre and feature custom desks, sconces and table lamps by Baccarat. Room categories begin with the beautifully appointed Classic King – measuring 400 to 450 square feet, which is quite large for New York City. But we especially love the Baccarat Suite, the crown jewel spanning a sprawling 1,740 square feet. All rooms feature floor-to-ceiling windows, plush four-poster beds, custom Jacquard linens by Mascioni and glass showers concealed by hand-painted French doors.
The marble bathrooms are complete with amenities crafted exclusively for the hotel by Parisian perfumer Maison Francis Kurkdjian. Seamless, intuitive technology via an in-room device controls all aspects of the room, and a lavish, custom-designed Baccarat-red enamel minibar offers delicious delights from French gourmet house Ladurée and Baccarat glasses and stemware for guest use.
Pool + Gym
A meditative atmosphere surrounds the hotel's heated pool, its perimeter lined with cabanas inspired by the Côte d'Azur. The pool's checkered floor and warm, pure water make for a dreamlike quality, as do the comfort of its crisp white daybeds.
For guests who want to keep up their personal fitness regime, the private fitness center offers top-tier equipment by Olympic supplier Technogym and professional sports supplier Woodway. The facility also contains a separate freestyle room for yoga and Pilates. The space is open 24 hours, making it easy to squeeze in a workout any time of the day (or night).
Spa
The subterranean Spa de la Mer is hidden away below the hotel's entrance and designed to recall luxurious moments by the sea. The design of Spa de la Mer brings the La Mer brand to life with luxurious textures and a soothing color palette. Rich bespoke materials in warm champagne and bronze tones are inspired by the signature ingredient found in all La Mer products, The Miracle Broth™. The reception area is accented with a calming golden ocean visual, while Italian marble floors and white washed planks line the hallways.
Each treatment room is adorned with a beautiful mural of sea kelp hand painted by New York artists, Lynda White and Jeff Wood. Custom Baccarat crystal sconces line the space, casting a warm glow. Adjacent to the spa's four intimate treatment rooms, Gilles & Boissier installed luxurious canopied day beds and lined the bottom of the 50-foot swimming pool with black and white tiles, reminiscent of a sunken ballroom.
Restaurants
Afternoon tea is a must! Enjoy an immersion in the fine art of tea at Baccarat Hotel in partnership with Mariage Frères. Boutique blends brewed by their renowned tea sommelier are paired with chef-selected canapés and petit fours, for enjoyment among guests, residents and visitors alike.
For bites beyond tea, guests can enjoy Alsatian-inspired dishes from Culinary Director Gabriel Kreuther in the crystal-adorned room. Paris-based designers Gilles & Boissier have lavished attention on every surface and detail of the soaring, 22-foot-high salon, from its pleated Jouffre silk-covered walls, to its parquet floors and plush upholstered seating. At the room's very center is the pièce de résistance – a 64-arm Baccarat chandelier.
Bar
The whimsical 60-foot bar was inspired by the stables at Château de Versailles and boasts a dramatic barrel-vaulted ceiling, three monumental chandeliers and tracked stage set lighting giving the space a theatrical or cinematic feel. Lauded French curators Stéphanie and Frédéric Chambre assembled the bar's noteworthy, one-of-a-kind art collection, which spans important aesthetic movements since 1764, the year of Baccarat's founding. The bar's darkly opulent aesthetic features crimson velvets, dark leathers as well as a black-and-white checked floor: setting a daring and slightly seductive scene for after-work, after-dinner or late-night cocktails.
Who's it for?
The special quality of Baccarat makes it perfect for a couples getaway, staycation, anniversary celebration.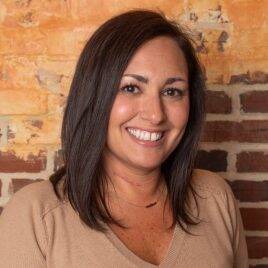 Melissa Rodriguez
Location
Opposite the Museum of Modern Art, this luxury Midtown hotel is 8 minutes' walk from Central Park and a mile from the Empire State Building.
Book Now
Connect with an agent to plan your next trip.