Beach Enclave
Turks and Caicos Islands
SWIPE THROUGH GALLERY
"Check-in at Beach Enclave to embrace the best of five-star, indoor-outdoor island living."
Description
Tucked away on secluded white-sand beaches, Beach Enclave is a collection of three distinct private luxury villa resorts – North Shore, Long Bay and Grace Bay (set to open in 2020). Each unique resort is set on hand-selected pristine beachfront. Beach Enclave brings a new vision to the island, creating a villa lifestyle that is effortless, guest can slip seamlessly into the island rhythm from the moment of their arrival. Whether travelers seek thrilling kiteboarding action, snorkeling for tropical fish, or simply sitting on the powder-sand beach with a good book, Beach Enclave invites them to explore their passions.
Vibe
Embrace island living, where life unfolds exactly as you wish.
Villas
Ranging from 3-7 bedrooms, each villa features a private beach area and feels like guest's very own boutique resort. Villas come complete with bespoke services provided by a dedicated private butler, private chef and resort staff. Inspired by an open Caribbean living concept, the villas blend the indoor and outdoor spaces with wide glass doors, multiple terraces, private infinity pools and outdoor showers.
Amy Zebala
Pool + Gym
At Beach Enclave, guests don't have to compromise their fitness routine, even on vacation. The state-of-the art equipment at the fitness center helps travelers stay right on track with free weights, treadmill, stationary bike and elliptical machines. As a guest of Beach Enclave, one can attend yoga classes taught by Retreat Yoga & Wellness at both North Shore and Long Bay free of charge. Develop core strength, flexibility, and mindfulness at one of the group classes, or arrange a private session at your seaside villa.
At the Long Bay water sports facility, experts from Kite Provo are eager to help guests experience the thrill of stand-up paddle boarding. Adventure-seekers can also opt for Kite Provo's kiteboarding experience and let the wind carry them across the waves.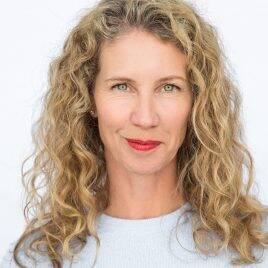 Tera Muellerleile
Spa
Guests are invited to enjoy the spa experience in the comfort of their own private villa while cultivating a sense of tranquility. The concierge can schedule any treatment from the wide range of services, including massages, body wraps, body scrubs and facials.
Cuisine
Allow the team of Private Chefs to customize a menu to your group, all served in the comfort of your own private villa resort. Unwind while dining alfresco on the terrace overlooking miles of powder-white sands and the turquoise blue waters of the Caribbean. Or, enjoy a family style poolside barbecue for something extra memorable!
Bar
Nestled beside a cliff yet still overlooking the azures of the ocean, The Bluff Bar offers a quintessential beach bar experience. The luxuriousness and beauty that surrounds Beach Enclave also extends to The Bluff Bar's North Shore locale. As beach revellers relax amid soft island breezes, attendants will cater to their every need, from cool towels and fruit-infused water to locally sourced food and drinks. Try the Beach Enclave Sparkling Wine, which is a bespoke German Riesling created in collaboration with the winery Gut Hermannsberg.
Who's it for?
Beach Enclave offers large spacious villa accommodations, ideal for families and groups. Guests are invited to step into the complete privacy of their own luxury villa resort where a private butler will anticipate their every need and an attentive staff creates a thoughtfully-designed bespoke experience.
Location
Located on ten acres of tropical gardens and private beach in Providenciales, Beach Enclave North Shore, the flagship community in a trio of residential enclaves, features nine brand-new sleek and sophisticated villas. Located on a three-mile white sand beach that ranks among the Top Ten in the world, Beach Enclave Long Bay features five custom designed beachfront villas occupying 0.7 acres each. Located on perhaps the most magnificent stretch of renowned Grace Bay Beach, the ultra-exclusive Beach Enclave Grace Bay features ten exclusive beachfront and ocean-view villas on ten acres of manicured and native gardens.
Book Now
Connect with an agent to plan your next trip.