Belmond Mount Nelson Hotel
Cape Town, South Africa
SWIPE THROUGH GALLERY
"Sweeping glamour and luxury in the heart of Cape Town."
Description
The old world glamour is present from the moment you step into the property's grand lobby. Palm trees don't often come to mind when thinking about South Africa, but a stay at the stunning Belmond Mount Nelson will surely change that. Everywhere you look, there are epic views of the massive mountainous landscape, with installation art, their signature pink buildings and palm trees reaching into the sunny blue skies which creates a memorable contrast. The grounds are unspeakably beautiful; this large destination resort offers acres of rolling greenery, two outdoor pools, massive suites with soaring ceilings and phenomenal views (and excellent room service!).
Rebecca Alesia
Rooms
Rooms are amply sized with high ceilings and luxe, snuggly bedding. Oversized windows make for a sun-drenched nap space, which admittedly does make it hard to motivate to leave your hotel and go touring!
Rebecca Alesia
Pool + Gym
Guests will find two outdoor pools, a full fitness center with modern equipment, personal training and regularly scheduled yoga/pilates classes.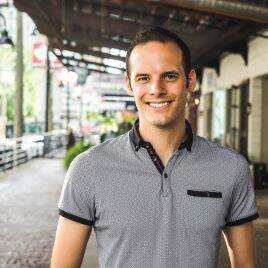 Tom Bartholomew
Spa
The property's destination-style spa with steam room and sauna offers a peaceful resting area for before and after treatments. Their spa menu includes a "Mindful" treatment which incorporates the most gorgeous spa treatments from a variety of cultures…with an Egyptian style foot bath to oriental scalp massage, you're literally pampered from head to toe.
Rebecca Alesia
Restaurants
The Lord Nelson restaurant is their signature outlet, but also notable is the outdoor seating on the patio overlooking the grounds, pool and garden. Afternoon tea is served daily, the buffet breakfast is beyond copious, and the room service is notably fantastic.
Rebecca Alesia
Bar
The "thing" in Cape Town (in all of South Africa, really) are sundowners; so, drinks are enjoyed in the later part of the afternoon. There is no better place to partake in this culturally significant ritual than the Planet Bar where guests are invited enjoy all views while people-watching. Bar-goers are ensconced in their comfortable chairs while enjoying Belmond's famous five-star service.
Rebecca Alesia
Who's it For?
This property is well-suited for families with a fantastic kids club. There is tons to do for the children if the adults want to enjoy the spa or other facilities!
Rebecca Alesia
Book Now
Connect with an agent to plan your next trip.