Canyon Ranch Lenox
Lenox, Massachusetts
SWIPE THROUGH GALLERY
"Explore uncommon experiences that enhance your life. Whatever your goals may be, turn intentions into reality at Canyon Ranch."
Description
Canyon Ranch Lenox is an all-inclusive wellness resort located in the Berkshires of western Massachusetts. The beauty of the Berkshires has nourished generations of artists and poets. Guests can choose daily from over 35+ daily fitness and wellness activities, refreshing spa services along with health and healing programs and services.
Vibe
This Berkshires gem has the feel of a boutique property; it's spacious and never feels crowded.
Rooms + Suites
The gracious Inn at Canyon Ranch welcomes you with New England charm. Your room or suite in this idyllic Berkshires spa is a haven where you can relax and recharge. Canyon Ranch offers a choice of guest rooms and suites to meet your needs: Deluxe Rooms, Executive Rooms and Luxury Suites. Accomodations were recently renovated, so guests can expect the most comfortable stay imaginable complete with comfortable beds and large picture windows.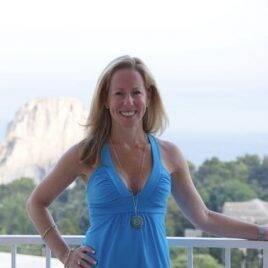 Abby Kastin
Pool + Gym
The facilities include a state-of-the art gym and very large indoor pool, plus, a seasonal outdoor pool, indoor track, indoor tennis courts, a basketball court, and several rooms for fitness classes.
But the real workout here begins outdoors! Canyon Ranch Lenox has the largest outdoor sports program in the U.S. and they take our guests to over 40 locations in the Berkshires for all levels of hiking. Definitely be sure to get outside and get moving here.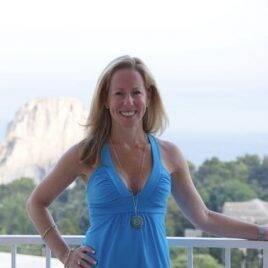 Abby Kastin
Spa
Inspired by traditional, alternative and modern therapies from every hemisphere, Canyon Ranch is sure to exceed expectations in terms of spa. The benefits of their immersive treatments will stay with guests long after they leave. Soothe fatigued muscles with our signature Canyon Stone Massage, or, succumb to a candlelit Euphoria body treatment. Guests can also balance body and mind with energy-based work along with indulging in a centuries-old Ayurvedic body treatment enhanced by fragrant herbs and soothing oils.
Restaurants
The dining experience at Canyon Ranch is as warm and thoughtfully designed as the food itself, with a wealth of healthy choices for breakfast, lunch and dinner. All meals – with as many courses and helpings as you wish – are included in your stay, so you never have to consider price or wait for the check.
In fact, on the menus you'll find nutritional information in place of prices. Healthy snacks are always available. And whether you choose to enjoy a meal in the Canyon Ranch Grill™, Demo Kitchen, Culinary Rebel™, or, weather permitting, at the idyllic, Culinary Rebel™ on the Lawn, you'll find friendly, knowledgeable servers and dozens of tempting options.
An insider tip? Guests can order half-size portions in the dining areas to try all our delicious food without overeating.
Who's it For?
This property is for anyone looking to disconnect for a few days and really focus on self-care; if you've lost your zen, you'll be able to find it here. A girls' weekend, a couple's getaway, or even a solo trip would be ideal here. Expect to come back rested and rejuvenated, whether you're coming to address a specific health need or for a physical and mental reset.
Location
Canyon Ranch Lenox is beautifully set in the Berkshires near the New York- Massachusetts border, just down the road from Tanglewood. It's about a two hour drive from Boston or a three hour drive from NYC.
Book Now
Connect with an agent to plan your next trip.