Casa Angelina
Amalfi Coast, Italy
SWIPE THROUGH GALLERY
"Casa Angelina is magical—the type of place that will draw you back."
Description
Perched above the sea and 15 minutes from the bustling town of Positano, Casa Angelina is the perfect hideaway on the Amalfi Coast. Upon entering the hotel grounds located down a long and winding driveway, you are immediately struck by the feeling this is a special property. Once inside the hotel, guests are greeted by breathtaking views of the Tyrrhenian Sea, the colorful town of Positano and the Faraglioni of Capri in the far distance.
The hotel's minimalist white interiors and huge picture windows frame these views as if they were art. Once the sun sets, the hotel's eclectic art collection becomes the focal point and brings color to the interior. Each of the public spaces at Casa Angelina, both indoors and out, are very relaxed and intimate. There are oversized sofas and chairs perfect for reading a book or catching up with friends. And if cigars are your thing, there is a cozy cigar lounge with leatherback chairs and an extensive cigar menu.
But, perhaps what truly makes Casa Angelina stand out most is its extraordinary staff. The team here is undeniably friendly and attentive. Each staff member is eager to ensure guests experience a wonderful stay.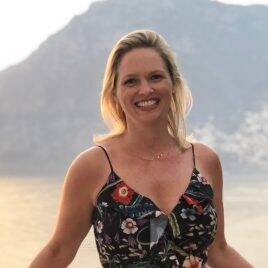 Carol Lin England
Vibe
From the minute I stepped into Casa Angelina, a sense of calm took over. The pristinely white walls (they have a full time painter!) and welcoming staff made me feel at ease, like being at home. As I started exploring the hotel, that calm turned to giddiness at the realization of how truly special this place is within the ever-so-popular Amalfi Coast. The property is peppered with colorful art, has amazing food, and arguably the best sunset views on the Amalfi Coast.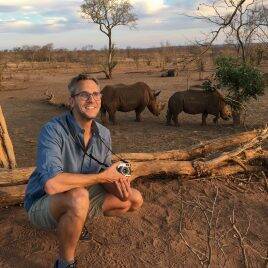 David Bragg
Rooms
With 40 accommodations in the main building—all with a sea views—there isn't a bad room in the house. The chic, minimalist design is a welcoming sanctuary for guests, while still providing modern technology. Most of the rooms have some outdoor space, but the views from the top floor Junior Suite's private terrace are hard to beat (especially from the custom bathtub by French designer Philippe Starck). For travelers looking for something different and who aren't afraid of stairs, the Eaudesea Experience, made of four converted fisherman's houses forged into the rock, is truly unique.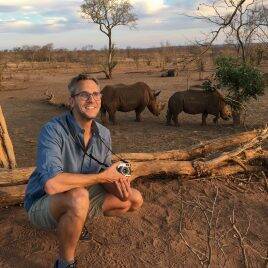 David Bragg
Pool & Gym
Situated on a terrace with lemon trees, the outdoor pool is a perfect place to relax and enjoy an Aperol spritz. The gym is modest in size but well equipped with machines, weights and a small, heated pool. If you're looking to burn a few more calories, a personal trainer is available.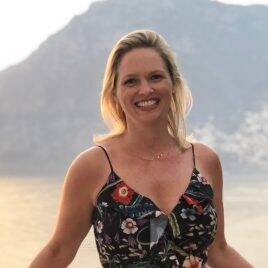 Carol Lin England
Spa
Although there aren't full spa facilities, Casa Angelina has two dedicated treatment rooms providing top-notch service. If you're really looking for a wellness experience, there are special packages offered (for specific dates) that include massage treatments, daily scheduled activities and healthy meals.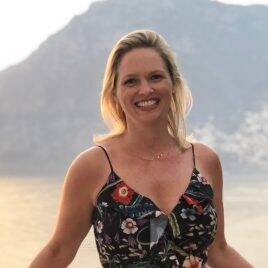 Carol Lin England
Restaurants
Mornings at Casa Angelina begin with an exquisite buffet breakfast in Un Piano del Cielo on the forth floor, complete with sweeping views of the coast. The Sundeck Pool Restaurant offers casual poolside dining for lunch. Un Piano del Cielo transforms into a fine dining destination for dinner. The stunning coastal views provide the perfect atmosphere for the chef's seafood-rich cuisine. Not a fan of fish? You're in Italy, so pasta and meat are another go-to here!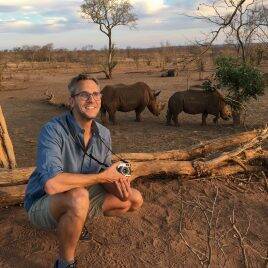 David Bragg
Bar
With an extensive wine cellar and cocktail menu, guests enjoy drinks throughout the property—even sundowners in a teepee. But Marrakech Bar is Casa Angelina's signature spot for sipping on cocktails; the Limoncello Mojito is a personal favorite, it's a twist on the traditional mojito using Amalfi Coast limoncello liqueur. It's the perfect place to enjoy an apertivo, after dinner drink, or even a premium cigar.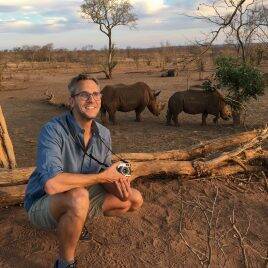 David Bragg
Kids
Casa Angelina welcomes children ages 12 and up.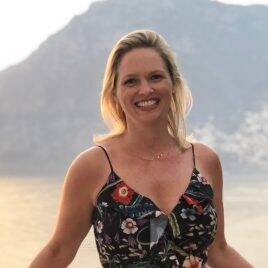 Carol Lin England
Location
Casa Angelina is located right in the heart of the picturesque steep-sided coastal area, in the enchanting village of Praiano between Positano and Amalfi.
Book Now
Connect with an agent to plan your next trip.