Chablé Yucatán
Chocholá, Yucatán, Mexico
SWIPE THROUGH GALLERY
"Chablé immediately immerses guests in the rich culture and history of the region, creating an authentically Mayan experience."
Style
Wellness
Romance
Hideaway
Description
In a unique setting in the heart of the Mayan forest, Chablé Resort is spread across 750 acres on Mexico's famed Yucatán Peninsula. Chablé is located just 35 minutes from the charming and historic city of Mérida, providing swift access to nearby Mayan ruins, cenotes and biosphere reserves, as well as some of the region's best museums, art galleries and thriving colorful markets.
Imagined as a hedonistic and utterly private retreat, the Resort centerpiece is its incredible spa built around a cenote, natural cave formations believed to be sacred to the Mayans. Chablé immediately immerses guests in the rich culture and history of the region, creating an authentic experience that harmoniously blends nature, luxury, and an unmistakable sense of place.
Luis Ronzón, the property's Executive Chef, enhances the gastronomic experience at three restaurants.
Vibe
This place is sexy and sleek. Few things beat being woke up by chirping birds with a Mayan spa treatment awaiting. Take me back to Chablé Yucatán.
Michael Holtz
Casitas + Villas
Accommodations have a contemporary design with local rich woods, stone and glass walls, allowing guests to be connected to nature while still enjoying the comforts of privacy. Chablé features 36 deluxe stand-alone (one-bedroom) Casitas, each outfitted with with private pool and outdoor shower. There are also two (two-bedroom) Family Casitas which are ideal for 4 or 5 guests, complete with private pool, outdoor shower, open bathroom and jungle views.
If you're really looking for some space to spread out, there is a three-bedroom Presidential villa that can accommodate up to six guests. Each room has its own private bathroom and the villa shares a big terrace with pantry kitchen, living room, dining area, jacuzzi, pool and lounge area.
Finally, the 1,000 square metre Royal Villa has 3-bedrooms, perfect for up to 6 guests. With living and dining area, 3 rooms each with private bathrooms, oversized bathroom in master room with private bathtub, double shower, outdoor cascade shower and indoor Jacuzzi. Access to large pool and outdoor jacuzzi, outdoor terrace and dining space, Spa Cabin, gym and cinema room.
Gym
While guests will more than likely find themselves soaking up the outdoors in this jungle-setting, there is an indoor gym for the fitness fanatic. You'll find an assortment of equipment, including treadmills and weights. Classes offered include Pilates, Total Core, Resistance Bands, Functional Training, HIIT, Tabata, Kinesis System, Endurance Cycling and Cardio Burn. Be sure to take advantage of their outdoor yoga classes!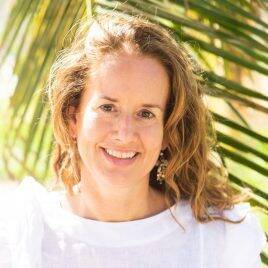 Julie Palo Hayes
Spa
Surrounded by the Mayan forest, the world-class Chablé Spa is housed in a sacred natural cenote and generously distributed in a space of 32,000 square feet. To extend the benefit of the body, the Spa Boutique offers Naturopathica and Body Bliss products considered some of the cleanest and sustainable products available.
Activities
Every activity from balance and relaxation to fitness and culture are available for your enjoyment. You are welcome to explore the original 19th century walls of the working hacienda at Chablé, our lush gardens and Mayan Jungle, sacred "Cenote" to the Mayans, and traditional "ka'anch'es" (raised garden beds) all in the exclusive ambiance of an elegant private estate.
Ixi'im Restaurant
Ixi'im, which translates to "corn" in the Mayan language, offers a refined setting within the lush jungle of Chablé's expansive grounds. The sophisticated menu created by Jorge Vallejo showcases an innovative blend of Mexican and local influences, integrating fresh herbs, fruits and vegetables harvested and gathered from the resort's traditional Maya Garden. The restaurant also features the largest Tequila Collection in the World, innovative cocktails and a tailored wine list.
Ixi'im is Chef Jorge Vallejo's second project following the successful debut of Quintonil, which was recently ranked the #11 best restaurant in the world on "The World's 50 Best Restaurants" annual list.
Ki'ol Restaurant
Open for breakfast, lunch and dinner guest can expect an array of dishes that go from local and traditional to international and exuberant. The cuisine here honoring its name in Mayan, which means "healthy." Within its oasis-like, vibrant, tranquil ambiance, Ki'ol offers delicious meals crafted with fresh produce grown in the property's Maya Garden. Ki'ol is like a breath of fresh air.
Cuisine includes healthy and hearty breakfasts, ceviches, Mexican tostadas and light snacks garnished with nourishing ingredients. Food here can be enjoyed while sunbathing, as the restaurant is in the open-air. In terms of cocktails, thye have them all! From the classic pool-side drink to the daring spirit mixes, let Chablé's mixologist guide you.
Maya Garden
At the heart of Chablé is a traditional organic Maya Garden, recreating harvesting techniques that have not been used in over a century. Chablé's culinary farm-to-table experience is based on the fruits, vegetables and herbs that are mostly sourced from this organic garden.
The Maya Garden is made of raised garden beds created from local wood and constructed using no man-made elements. Each bed is filled with organic soil and seeds harvested through traditional Maya methods by Chablé's resident Maya horticulturist. Upon request, guests will have the opportunity to partake in the gardening process during their stay. Private dining can also be arranged here.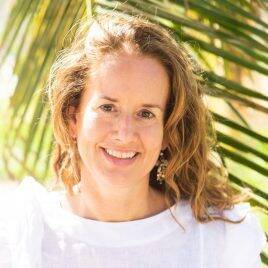 Julie Palo Hayes
Who's it for?
We highly recommend this as a cultural, culinary and wellness getaway for couples or multi-generational trips.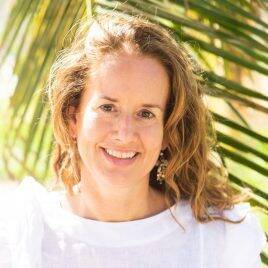 Julie Palo Hayes
Location
Located in the jungle, about 20-miles from Mérida
Book Now
Connect with an agent to plan your next trip.