Continentale
Florence, Italy
SWIPE THROUGH GALLERY
"Find yourself in the epicenter of Florence at the Continentale."
Description
Vibrant, dynamic, romantic and luxurious are just a few words used to describe the Continentale. The hotel, which is part of the Lungarno Collection owned by the Ferragamo family, overlooks the Arno River and the historic Ponte Vecchio. The elegant interior takes inspiration from the 50's combined with pictures by great Florentine fashion photographers and creations from famous international designers to enrich the hotel.
Vibe
This hotel is cute and modern, complete with an amazing rooftop.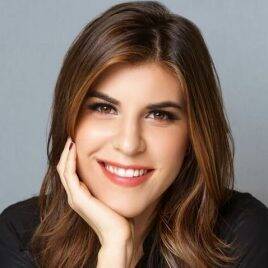 Cydney Lembersky
Rooms
With 43 vibrant rooms and suites, guests will feel comfortable and welcome while surrounded by the signature luxury that the Ferragamo family is known for. Michele Bönan, the refined Florentine architect, was inspired by the Sala Bianca of Palazzo Pitti, where great designers such as Schubert, Galiztine, Carosi, and Fabiani would present their work when crafting the vison for the property. In terms of design, Imagine the '50s and Florence as the capital of Italian fashion. Extraordinary black and white photographs can be found throughout the rooms and suites.
Spa
The White Iris Beauty Spa, located inside the hotel, offers a wide selection of treatments appropriate for guests who love to take a long moment of relax or for those with little time available. The spa's ambiance pays tribute to the elegance and simplicity of Florentine style, with warm tones given off by the Tuscan stone walls.
Restaurant
While at the hotel, enjoy La Terrazza (for an aperitivo or after dinner cocktail as only finger food is served); or check out some of the sister property options. If guests are more in the mood for a full meal, there are several options close by! At the nearby Gallery Hotel Art, there is the Fusion Bar and Restaurant, eclectic cuisine inspired by Mediterranean and Asian flavors. Located in Hotel Lungarno, you'll be able to find exquisite Italian gourmet cuisine at the nearby Michelin-Starred Restaurant Borgo San Jacopo. And at Portrait Firenze, find the Caffè dell'Oro Italian bistro. During winter, at sister property Hotel Lungarno, the Picteau Cocktail Bar offers an exclusive selection of vintage cocktails and special Negronis.
La Terrazza Bar
See the city from above while at the stylish rooftop bar, La Terrazza. Surrounded by some of the best views in Florence, this is the ultimate location to meet up for some cocktails inspired by La Dolce Vita epoque.
Location
Situated in the most desirable section of the city, the hotel Continentale over looks the rooftops of Florence, the Arno River and the historic Ponte Vecchio.
Book Now
Connect with an agent to plan your next trip.