Grand Hyatt Playa Del Carmen
Playa del Carmen, Mexico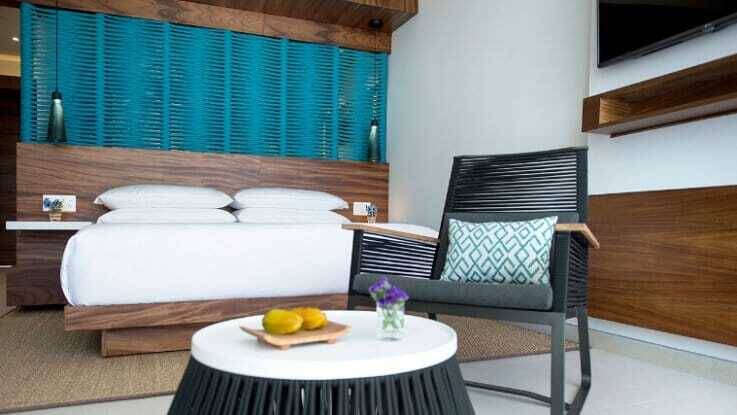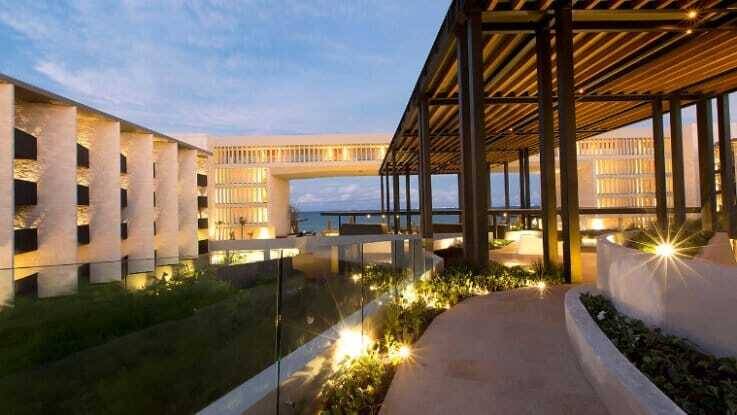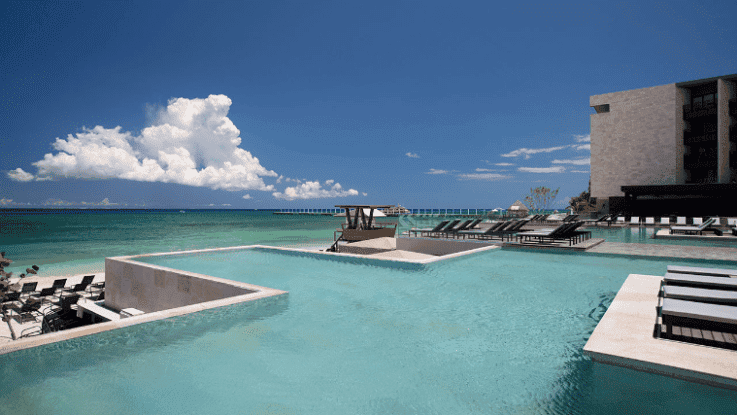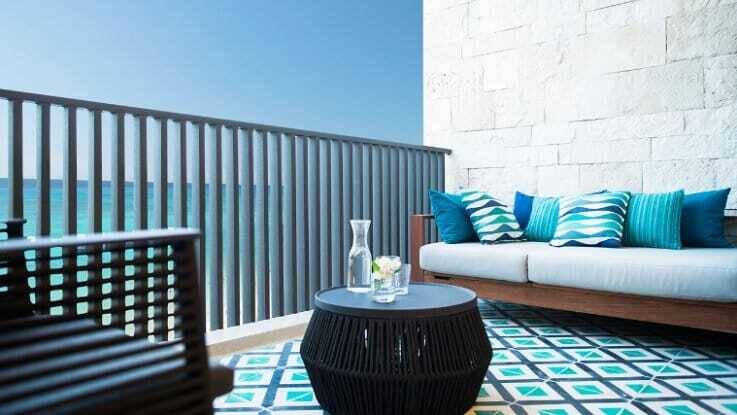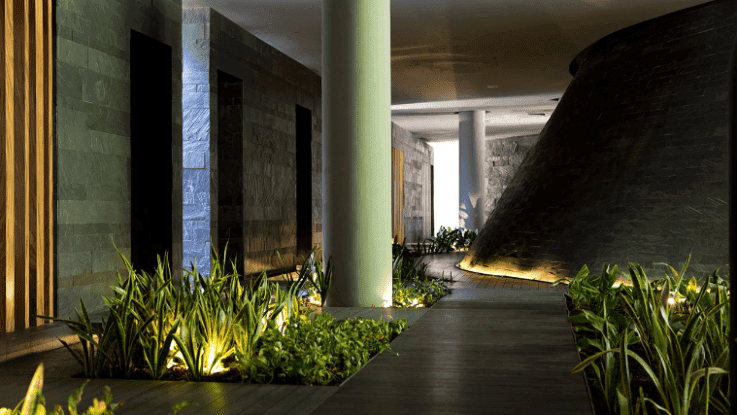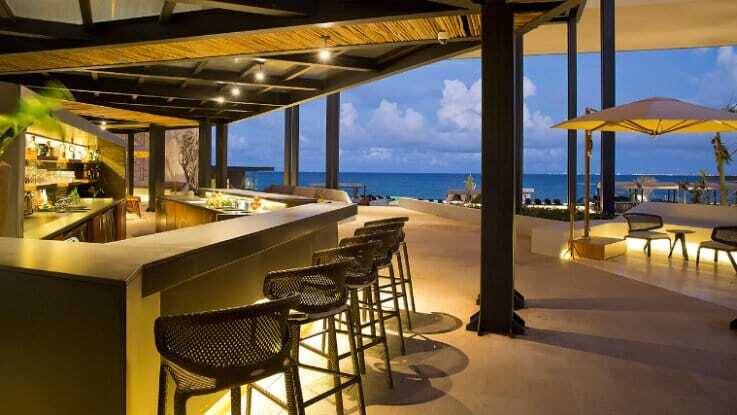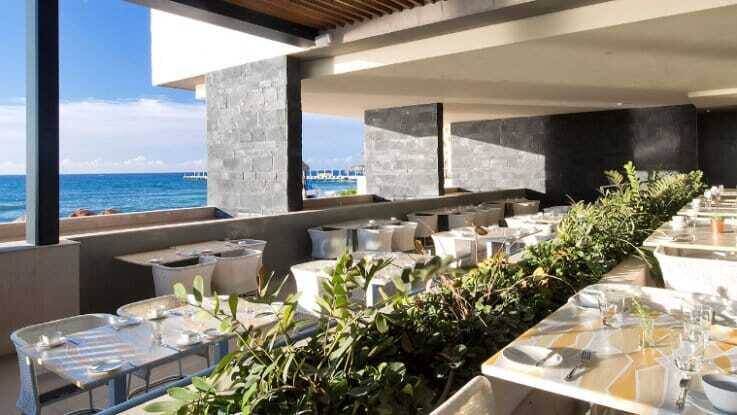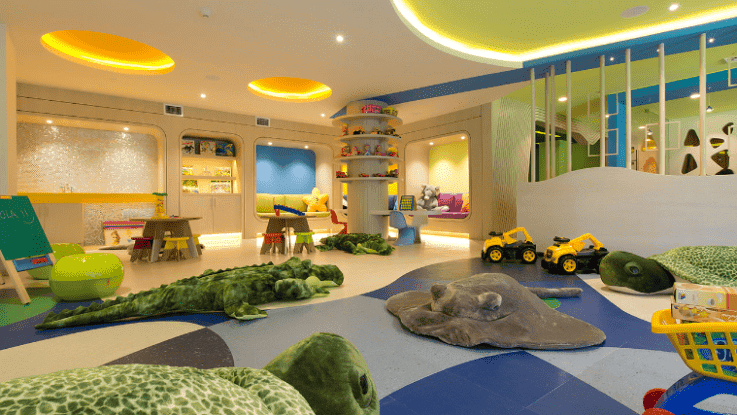 SWIPE THROUGH GALLERY
"Pristine is the first word that comes to mind when I think of my stay. It's right on the beach so it's really the perfect place for kicking off your shoes and relaxing in the sand until the sun goes down."
Vibe
Pretty relaxed, the bar is out in the open, just before the pool area and right after the check-in desks. You kind of overlook it at first, but at night they have live entertainment that includes fire dancers!
Rooms
Cool and spacious. Every room has a balcony, with some kind of view (beach front, courtyard, skyline of the town). Suites, have full living rooms and hot tubs on the balcony.
Pool and Gym
Both! They have two large pools, one adult only and one family pool. Their spa has a lap pool. The gym has all of the basic gym equipment you'd need.
Restaurants
They have two restaurants. La Cocina and The Grill at 126. La Cocina is the more casual spot, you go there for your breakfast buffet, lunch and causal dinner -I have to say that their breakfast buffet is AMAZING. It has a little bit of everything, pastries, eggs, Mexican breakfast options AND American breakfast options. Every morning we sat at the same table and had a perfect view of the ocean. The Grill at 126 was also something special. It had a very calm, relaxing vibe (much like the rest of the resort). Our server, Rodrigo knew everything there was to know about the menu and the area. The three of us ended up splitting the Tomahawk steak "for two" and got the Sea Bass because we thought the steak wouldn't be enough ....it was. Every course was perfectly delectable and was more than enough for three of us (the fish ended up getting boxed as a leftover!).
Spa
Yes. The Cenote Spa is built to look like the infamous cenote's(water holes) located all around this part of Mexico. They have 8 "cabins", 3 of which are dedicated for couples treatments, along with hot and cool tubs and a Chromo Therapy shower. They also do a Romantic dinner for two where you and yours can have the entire Cenote to yourselves and a treatment before or after.
Wi-Fi
Yes, just use your room number.
Kids
It is, but I didn't see many kids around. They have a children's program with a play-room, I'd say mostly for toddlers. If anything, I'd say this is an adult friendly resort with options for your kids if you bring them. They also have an arcade for teens.
Destination
At the corner of 26th Street, the heart of La Quinta Avenida (Fifth Avenue), in Playa del Carmen. About 40 minutes from Cancun Airport and 20 minutes from Cozumel. The beach is perfect with plenty of water-sport options like jet-ski, para-sailing, banana boats etc.
Book Now
Book Now