Jumby Bay Island
Saint John's, Antigua And Barbuda
SWIPE THROUGH GALLERY
"This exclusive hideaway invites you to kick off your shoes, take a dip in the turquoise sea, and relax in some of the Caribbean's loveliest Private Residences."
Style
Wellness
Beach
Ecotourism
Description
Jumby Bay is private island living at its best; this fantasy hideaway offers Caribbean comforts in a relaxed atmosphere. This is a place where each experience can be tailored to your desires and you can create a vacation all your own, from action packed to blissful serenity. Jumby Bay Island is a place where magical moments await.
Vibe
You're sure to feel like a celebrity on this private island with stretches of white sand beaches ideal for relaxation and privacy.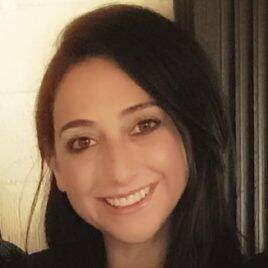 Monica Maslia
Rooms + Suites
Jumby Bay Island is a truly a magical oasis set in the heart of the Caribbean. With twenty-eight resort suites, one cannot help immediately feeling the warmth of the staff and embrace the intimacy of the different experiences offered. In addition to the general resort they also offer fourteen luxury Villas and twenty-two Private Residences, all of which are unique and offer something different to each guest.
With a mix of residences, villas, and suites, the suite accommodations are a favorite — be sure to have your advisor book one with its own pool (even though the resort pools are incredible)! If you're looking for more space, there are multiple options that are just right for the stay occasion. A top pick for a group of up to seven couples is Pure Turquoise. When visiting, you envision a group of friends each staying in their own Private Residence on the property then gathering in the large living and dining areas or the private pool overlooking the sea for dinner prepared by their private chef. Additionally, residences come with a private chef and butler. A private chef can be booked for the villas as they have full kitchens.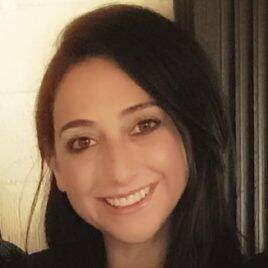 Monica Maslia
Pool + Gym
The property has three resort pools. The beachfront Jumby Bay Pool is a space designated for quiet relaxation, framed by towering royal palms with an elevated infinity edge pool that cascades towards the tranquilizing ocean just beyond. The 25m family friendly Veranda pool, set amidst a tropical garden, offers a classic setting that is perfect for swimming laps or family pool time. The Infinity Pool at the Pool Grille offer a tranquil and cooling respite from the Antiguan sun, perfect for sun-worshippers and those wanting to take a cooling dip before lunch.
The fitness center is open 24-hours a day and features state-of-the-art equipment including cardio and fitness machines. They also have a host of wellness activities throughout the week which include Yoga, Meditation, Pilates and dynamic Circuit Training sessions.
Spa
Tucked away from the hustle and bustle, the spa at the Jumby Bay is a true sanctuary. Guests are invited to enjoy an open-air relaxation lounge and plunge pool which overlook the sea and connects five ocean view treatment rooms, a steam room and sauna. The treatments are designed to combine the use of modern therapeutic practices from all over the world with ancient healing remedies of the West Indies and African cultures. The Jumby Bay Spa was voted "Caribbean's Best Resort Spa 2018".
Restaurants
Jumby Bay Island boasts three restaurants. The Estate House is the top fine-dining in the Caribbean. The restaurant's architecture and interior design pay homage to the region's roots in empire-era glamour with subtle nods to the island's history. Showcasing a different menu for each season, each dish is meticulously designed to combine European classic fare with modern island flavors. Signature dishes feature prime regional ingredients including the local spiny lobster, Antiguan black pineapple, organically raised pork, and seasonal ingredients such as Basil and Tuscan Kale.
The Veranda welcomes guests daily for breakfast, lunch, and dinner. In the mornings, guests can dine a la carte from a continental selection with fresh bread and pastries. Lunch and dinner offerings transport guests to a seaside Italian trattoria, highlighting homemade pasta from fluffy and light gnocchi to rustic tagliatelle. Don't skip out on the fresh seafood and meat enhanced with Jumby Bay Farm's own herbs and produce.
The Pool Grille is perfect for those who can't bear to leave the water's edge. Positioned perfectly with a panoramic ocean view, heightened by its infinity pool, the Pool Grille serves casual fare for lunch as well as house snacks, refreshing cocktails, smoothies, and fresh fruit juices throughout the day.
But what if you don't want to leave the beach? Guests are able to order straight from their lounger for our Beach Shack set right on the white sands of the Jumby Bay Beach. The Beach Shack offers an authentic and local food experience in a casual and relaxing atmosphere with grab-and-go local street food.
Bar
Jumby Bay Island features not one bar, but four! The 1830 bar at the Estate House Restaurant, Jumby Bay Bar and Lounge, Pool Grille Bar and Beach Bar are all options. Each has it's unique flair, but without a doubt at favorite of each is the local Rum Punch made with a rich dark local rum, a hint of citrus, sugar and spice!
Who's it for?
Jumby Bay Island Resort is unique in that all feel welcome here from the single traveler to couples looking for a romantic getaway to families wanting to experience once-in-a-lifetime moments with each other.
Location
Jumby Bay Island is an island off the northeast coast of Antigua. It is located off the northern tip of the Parham Peninsula, and is the fifth largest island of Antigua and Barbuda.
Book Now
Connect with an agent to plan your next trip.