Kokomo Private Island Fiji
Yaukuve Levu Island, Fiji
SWIPE THROUGH GALLERY
"Many guests shed tears leaving Kokomo Island. I was totally one of them."
Description
Kokomo is the perfect (all-inclusive) island escape for couples wanting a romantic retreat or families looking for a great place to relax. There is truly something for everyone at Kokomo. From the moment you arrive, you're welcomed into the family and treated with such warmth and genuine hospitality. The property has so many activities from snorkeling, diving, hiking to waterfalls on neighboring islands, fishing trips, paddleboarding, kayaking – the list goes on and on! There are also so many opportunities to slow down and disconnect from reality.
The service at Kokomo is unparalleled. The staff seems to intuitively be able to sense your next move and they are always waiting for you with a glass of your favorite rosé, a copy of the newspaper you were reading the morning before at breakfast, the perfect cool aloe for you to take home or snorkeling masks and fins all ready to go (magically in your size, naturally).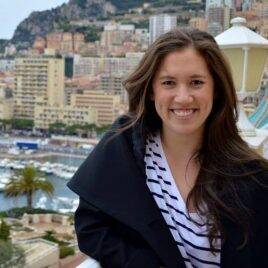 Katie Lee
Vibe
Think: Australian boho-sleek design meets Fiji hideaway. Every detail at Kokomo is perfection. The Aussie-inspired design is impeccable; it's a perfect balance of sexy, bohemian, and just plain cool.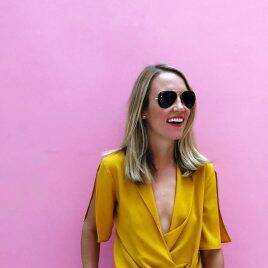 Lauren Tulp Cichocki
Beachfront Villas
Kokomo has twenty-one Beachfront Villas which come in a variety of one, two, and three-bedroom options, which are spread out amongst the east (Sunrise) and west (Sunset) side of the property. Each villa has absolute privacy. Outside, guests will find a massive private infinity pool, a huge sun deck, a hammock, and direct beach access.
Inside, each villa has a huge living room with a plush comfy couch overlooking the ocean. Accommodations are outfitted with king-sized beds, an oversized wardrobe, large soaking tub as well as indoor and outdoor showers in the bathroom. Each villa comes equipped with a state-of-the-art Nespresso machine with an entire drawer of 10 different type pods to chose from. The Espresso Bar also comes with a milk frother, and the property will have your preferred milk ready upon arrival. As a special touch, they also deliver fresh baked cookies each day to enjoy with your coffees.
Overall, the Villas feature a sustainable blueprint and incorporate so many traditional Fijian design elements. Aside from the Beachfront Villas, there are also five Luxury Residences on property with a three, four, five, six bedroom configuration. These residences come with all the bells and whistles!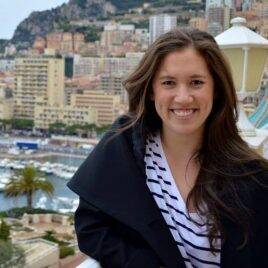 Katie Lee
Pool + Gym
While each villa has a private infinity pool, Komomo also offers a main pool which is very close to the Kids Club and Kokocabana. It's a great spot for families to sit under a Cabana together, eat, swim, and then drop the kids off at the Kids Club.
The Gym is located near the Helipad on property so you have the best views on the island! Needless to say, you can get a nice workout just by walking up to the gym. The Gym has everything from treadmills to spin bikes to TRX straps. They also have fresh coconuts sitting in the refrigerator waiting for you when you finish your workout; they truly think of everything!!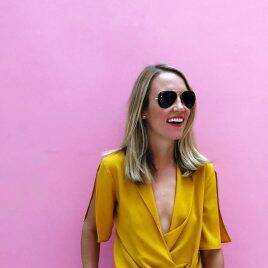 Lauren Tulp Cichocki
Spa
The spa serves piping hot tea (or cool mint tea depending on the time of day) upon arrival, which sets the tone for your treatment so beautifully. There are several private treatment rooms and multiple couples rooms are available. If you end up with a little more sun than you intended, come to the spa for refuge. Having found myself in this situation, my therapist completely customized my massage to reflect a cool aloe wrap and then full aloe massage; it was so rejuvenating and exactly what I needed. The spa team will completely alter any treatments to suit you and your body!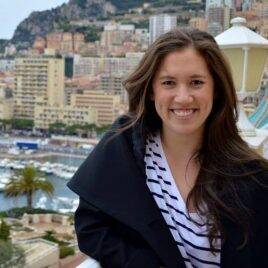 Katie Lee
Restaurants – The Beach Shack
There are three main dining outlets on the property, The Beach Shack being where breakfast is served daily. You can also enjoy lunch and gastronomic dinners here. As the main hub of the resort, the sliding doors out to the beach give this space a true indoor-outdoor vibe.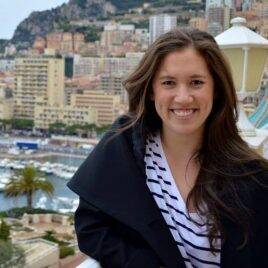 Katie Lee
Restaurants – Walker d'Plank
Walker d'Plank is my favorite dining outlet on property! The restaurant is tucked away behind the resort, sitting directly over the water. Colorful chairs and tables are all over the restaurant with tons of elevated dining platforms. The food was outstanding and Chef Caroline perfectly curated meals for us. Some highlights were tons of fresh tuna three ways (seared, raw, and poké), to-die-for scallops with diced mango, tempura shrimp and lobster lettuce wraps. This place is seriously a reason enough to make the journey to Fiji!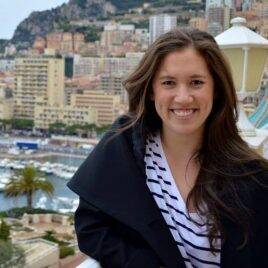 Katie Lee
Restaurants – Kokocabana
With all meals included, the food is truly next-level and you will never be bored or hungry. Adjacent to our resort pool, the Kokocabana is open for refreshments, lunch, and dinner. The Cabana has a smoothie, juice, and dessert bar open all day. Later on, the cheese and charcuterie counter opens and the chef begins cooking in the wood-fired pizza oven. Guests can enjoy a glass of wine, beer, or mixer with a charcuterie board or build their own gourmet pizza. And did we mention the unlimited gelato?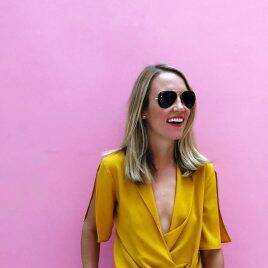 Lauren Tulp Cichocki
Bar
The bar at Walker d'Plank is pretty incredible, especially with its spot sitting right over the reef! Cocktails feature local herbs and fresh fruits from the island's gardens; my favorite was a signature tequila-infused cocktail with tons of fresh basil and watermelon.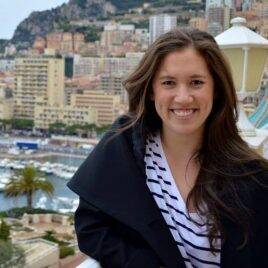 Katie Lee
Who's It For?
Kokomo Private Island Fiji manages to feel appropriate for both honeymooners and family travel. The private experiences make for an unforgettable romantic destination. And the plentiful family options are bound to keep younger ones entertained.
Children of all ages would be in paradise here. Komomo provides overnight and all-day nanny service for little ones, a Kids Camp, and a Teen Club. The water sports set-up will keep teens occupied for weeks. The family pool also has a splash pool for babes.
Location
A private island, about a 45 minute helicopter or seaplane ride from Nadi.
Book Now
Connect with an agent to plan your next trip.