La Réserve Ramatuelle - Hotel Spa & Villas
Ramatuelle, France
SWIPE THROUGH GALLERY
"It's secluded and chic, with a dose of classy La Réserve elegance."
Description
You know you've arrived at La Réserve Ramatuelle, Hotel, Spa & Villas when you first glimpse the stunning crescent-shaped roofline. The property is defined by its subtle luxury and refined simplicity, uncluttered and unpretentious. At La Réserve Ramatuelle, you will find an intimate and infinitely pleasing home away from home, where excellence is both a vocation and a promise to those who share an appreciation for a different way of life. Experience a reassuring sense of privacy and the luxury of an attentive, discreet staff.
With its streamlined lines, the building's architecture and interior design has been redone by Jean-Michel Wilmotte to create a delicately perched contemporary vessel overlooking the sea. Amid the chic ambience enhanced by natural materials, the subtle palette of mineral nuances is interpreted across a kaleidoscope of ochre, white and sandy tones, offering a dazzling reflection of Southern light.
Vibe
It's secluded and chic, with a dose of classy La Réserve elegance.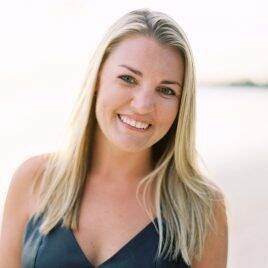 Katie Jacobson
Rooms + Suites
There are twenty-seven rooms and suites at the hotel, all facing the Mediterranean and offering an outdoor terrace or garden. Design throughout the accomodations is contemporary and very minimalist. In addition to the guestrooms and suites, there are fourteen private villas ranging from three to seven bedrooms. Fully owned and managed by the La Réserve, they surround the hotel and all are offered with the full hotel services. That being said, the villas come with the comfort of a private home in Provence, but also the five-star Clef d'or concierge services of a Palace.
Pool + Gym
There is one indoor and one outdoor pool at the hotel. And for guests in the villas, each one has its own a private pool. In the gym, guests will find state-of-the-art equipment by Technogym (with computer memory and personal key): treadmills, exercise bikes, muscle-building equipment, individual or limited group exercise classes (Pilates, Body Sculpt, Stretching, Yoga Balance, Aquagym).
KINESIS™, the newest generation of cable equipment from Technogym, offers a workout method based on both movement and personalisation, a modular solution that takes a whole new approach to physical exercise. The principle is simple: it involves working on strength, suppleness and balance in a 3-dimensional space. Through more than 250 different exercises, KINESIS™ focuses on natural movements and enables you to execute fluid, straight, circular or diagonal exercises that call on various parts of the body. In short, 30-minute sessions, the workout is very complete and focused on well-being.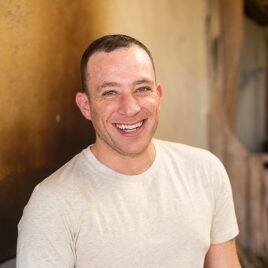 Michael Schertz
Spa
The 1,000-square-meter spa is designed like a private space dedicated to enhancing the future well-being of the individual and centered on specific treatments: hydrotherapy, fangotherapy, an innovative energizing treatment, body care treatments, anti-age face treatments, relaxation sessions and personalized physical activities. There are eleven treatment rooms, an indoor pool, a poolhouse and steam bath. The sight of the sea, the soft breezes of the South, the surreal beauty of the location and the omnipresence of surrounding nature are all the essential elements that come together enabling guests to savor their treatment. You're sure to leave the spa feeling an almost organic form of happiness, entirely in tune with the world.
Restaurants
Floating between the deep blue sea and the azure of the sky, 'La Voile' (the sail) hoists the colours of gastronomy that is devoid of anything superfluous and which focuses on the pleasure of true flavours. Open to all, the starred restaurant provides an opportunity to get to know La Réserve Ramatuelle in the most delicious possible manner. True to his style, Chef Eric Canino remains at the helm of a restaurant reputed for its culinary creativity and offers cuisine as light as a gentle breeze under the immaculate white sail shades on the terrace, overlooking the Mediterranean.
Initially chef for Michel Guérard prior to becoming Executive Chef at La Réserve Ramatuelle, Eric Canino plays with the authentic flavors of the South, a land endowed with an inherently generous nature. A virtuoso of nutritional equilibrium, he reinvents a classic Provençal repertoire by drawing on high-quality products of irreproachable freshness selected in accordance with the highest standards. But his true strength is an inventive menu that manages to combine indulgence and balance. His divinely light recipes have the elegance required both to tickle the taste buds while eliminating any tinge of guilt. Whether at noon or in the evening, an array of succulent dishes interpret the colors of Provence in a delightfully Epicurean Mediterranean cuisine – exactly the kind of culinary delights one would love to enjoy on a daily basis.
La Réserve à la Plage
Entirely redesigned to recapture its forgotten wild beauty, La Réserve à la Plage echoes its exceptional natural surroundings right on Pampelonne beach. This bar, restaurant and beach shop all-in-one is your ideal spot for sunbathing from morning to night. Michel Reybier's vision for a charming, friendly place with a family atmosphere has really been brought to life here. At the end of the day (did we mention, rosé all day? it's the South of France, after all…), the atmosphere turns more festive, with music and champagne to savor the gentle mood of the moment, feet in the sand, head in the stars, eyes gazing across countless shades of blue.
Who's it for?
The hotel is ideal for couples. In addition, there are connecting options for and the villas are ideal for families and friends traveling together.
Location
Tucked into the Côte d'Azur's private La Réserve neighborhood near Saint-Tropez, this luxe creation of renowned architect Jean-Michel Wilmotte offers guests a discreet environment just few minutes from the action of St Tropez.
Book Now
Connect with an agent to plan your next trip.