Le Sirenuse
Positano, Italy
SWIPE THROUGH GALLERY
"Nothing feels more 'Positano' than watching the sunset with a glass of prosecco in hand on your terrace at this iconic property."
Description
Long owned by the Sersale family, the hotel is housed in an 18th century villa. Le Sirenuse was opened as a hotel in 1951 and renovations are ongoing as the family refurbishes the hotel each season during their annual closure (from November to March). That being said, each return to Le Sirenuse involves a new element to charm guests. For instance, every summer they commission an artist to create a piece for following summer and hang it in the hotel for the season.
This truly is a special place. And despite being in the center of one of the most beautiful towns, Le Sirenuse is the kind of hotel you never have to leave. From its incredible cuisine to world-class spa, guests have everything they need and more. The most impressionable part is of course the Italian hospitality, which the Sersale family seems to have in their blood. They will be sure to go above and beyond to care for you during your stay!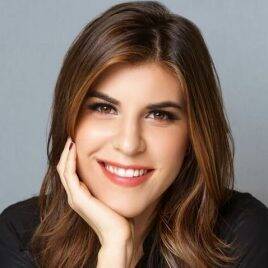 Cydney Lembersky
Vibe
Le Sirenuse just feels so classic Amalfi Coast. Plus, I love that it's family-owned and operated, adding an extra element of authenticity.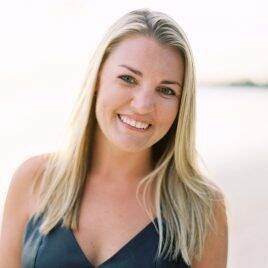 Katie Frederick Jacobson
Rooms + Suites
Le Sirenuse has 58 unique rooms and suites. Located in the heart of the old house, suites are decorated with a selection of period antiques, old masters paintings and watercolors. All suites have a balcony and/or terrace overlooking the sea. If you want to stay in Positano, nothing compares to the views you'll get in the suites here.
Junior Suites and the Junior Suite Superior room categories are large and spacious with impeccable furnishings and décor, plus a private balcony overlooking the sea. The Sea View rooms are decorated with a combination of contemporary and antique furniture and all have a private balcony overlooking the sea. Partial Sea rooms are located on the pool terrace floor looking directly onto the pool and sea beyond. Inner courtyard rooms, the smallest room category, are furnished to the same high standards but with no balcony or sea view.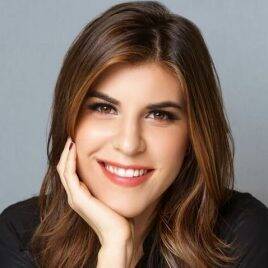 Cydney Lembersky
Pool + Gym
There is a heated swimming pool that anchors the outdoor space at Le Sirenuse. Perhaps you've seen a photo (or one hundred?) of it on your Instagram feed, but it's the type of space that somehow looks even more magical in person than in photographs. I absolutely love this charming poolside setting with views of the sea and town.
For those looking to workout, the gym is outfitted with TechnoGym cardiovascular machines and weights, as well as stretching and yoga mats. Le Sirenuse has become the first Italian outpost of the Megaformer, a workout system developed by Lagree Fitness in Los Angeles that has been dubbed 'Pilates on steroids'.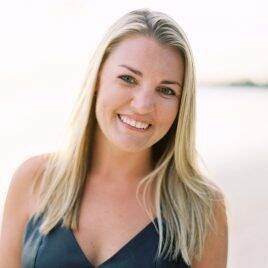 Katie Frederick Jacobson
Spa
Le Sirenuse Spa was designed by the renowned Italian architect, Gae Aulenti. Her design makes use of teak wood, white marble and stainless steel, steps away from the Moorish architecture prevalent in the hotel and creates a modern and essential space. The Spa includes a Sauna, a Bio-sauna and a granite steam bath. In addition, they have enhanced the selection of treatments available to guests in an elegantly designed and relaxing Aveda concept spa.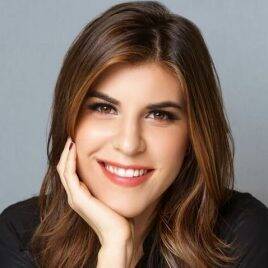 Cydney Lembersky
Franco's Bar
The latest addition to Le Sirenuse, Franco's Bar is a stylish, panoramic al fresco terrace that tips its hat to a golden age of fine cocktails and quality champagne. The bar's fresh and striking décor, an elegant raft suspended above the sea with contemporary artworks, commissioned from local and international talent, pays homage to the late Franco Sersale, whose careful design curation is still evident in every corner of the hotel. Take advantage of the live music and order an aperol spritz to really immerse yourself.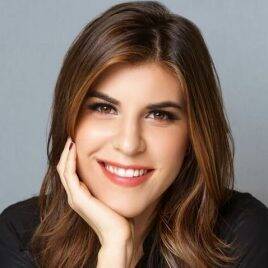 Cydney Lembersky
Champagne + Oyster Bar
The Champagne + Oyster Bar benefits from breathtaking views over Positano. Sumptuously furnished and candlelit, it is open in the evenings from May to mid-October, weather permitting. It is the ideal place for a glass of champagne millésimé or a cocktail made to perfection, some oysters, shellfish, and fish carpaccios, all accompanied by the seducing music of their resident DJ. Should you decide to stay and dine here, their mouth watering menu offers grilled and fried mediterranean specialties, pasta and rice dishes and other delicacies.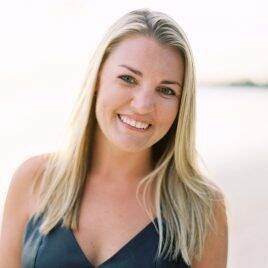 Katie Frederick Jacobson
La Sponda Restaurant
La Sponda, the elegant hotel restaurant, is Michelin stared, and with good reason. The light Mediterranean cuisine of the restaurant is based on fresh local ingredients and inspired by the great culinary traditions of Naples and the Amalfi Coast. Infused by the leisured elegance of Positano's dolce vita, La Sponda is illuminated, in the evening, by four hundred candles that create an unforgettable atmosphere. Chef Gennaro, a native of the town of Somma Vesuviana (east of Naples), has worked at the restaurant since age 29 and trained under former exectuive chef Matteo Temperini.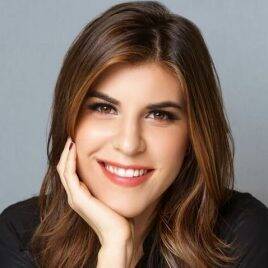 Cydney Lembersky
Who's it for?
Upscale leisure travelers who appreciate attention to detail and understated elegance are best matched with Le Sirenuse. Honeymoon couples, and those celebrating a milestone birthday or anniversary will love commemorating their special occasion here. Multi-generational families with children above six years of age are also welcome.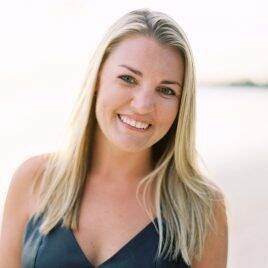 Katie Frederick Jacobson
Location
Le Sirenuse is located in Positano's village center within walking distance of the sea.
Book Now
Connect with an agent to plan your next trip.