Masseria Torre Maizza, a Rocco Forte Hotel
Puglia, Italy
SWIPE THROUGH GALLERY
"Located in the picturesque area of Savelletri di Fasano, this lush retreat marries natural beauty with Italian elegance."
Description
A 16th-century farmhouse transformed into a heavenly retreat on Italy's Adriatic coast, Masseria Torre Maizza is set amidst ancient olive groves and a sprawling, verdant garden. A seaside sanctuary that marries lush natural beauty with an elegant Italian aesthetic and the distinct, warm Forte hospitality, providing a perfect retreat from which to explore the stunning region of Puglia. From the moment you arrive at Masseria Torre Maizza, you know you're someplace special.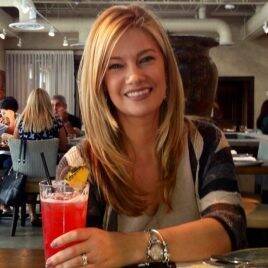 Heidi Hyland
Vibe
Inspired by the sensational landscapes of Puglia and the ethos of Rocco Forte Hotels, it exquisitely blends local heritage with contemporary luxury and unparalleled service.
Rooms + Suites
Designed by Olga Polizzi, the 40 stunning rooms and suites typify elegant Italian living, exquisitely marrying contemporary style with a curated collection of local accents and objets d'art. The spacious rooms feature sumptuous king-sized beds, stone bathrooms and all manner of state-of-the-art amenities, while the suites add to the glamour with fireplaces, roof terraces and private gardens.
The history of the accommodations is equally interesting as these walls used house workers of the masseria. After extensive restoration, the individually-designed suites showcase unique pieces of Italian art and furnishing. Once you enter your room, you may never want to leave! Everything from the bed linens, lamps and ceramic plates displayed on the walls will captivate you. We particularly love new Torre Suite which takes up residence in the tower of the 16th-century masseria, offering sensational views over a sweeping expanse of Puglian countryside, out to the blue-green Adriatic beyond.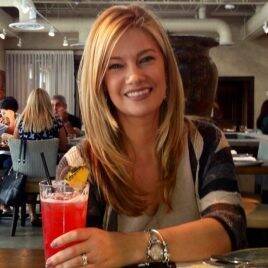 Heidi Hyland
Pool + Gym
There's a heated outdoor pool, perfectly positioned to relax. Or, if guests would like to be more active, the outdoor gym is equipped with free weights, along with a small range of Technogym cardio equipment. The property offers outdoor classes, making exercise fun and sociable. Guests can expect yoga and much more!
Spa
Step inside the Torre Maizza Spa and let the scent of the sea give way to the aroma of orange blossom, the gleam of Italian handmade bells and the rich radiance of Puglian ceramics creating an inviting, authentic setting for spiritual, physical and emotional wellness.
Treat yourself to a full-body Irene Forte Skincare Massage, using aromatic infusions created from the region's sun-drenched flora. Be pampered with one of the decadent beauty treatments or balance body and mind with the serenity of a private yoga session.
Restaurants
Set in the former stables of the Masseria, Carosello's high, whitewashed ceilings, rustic pews and garden views combine for an elegant, authentic ambience. Named after a vegetable native to Puglia, this new destination restaurant offers traditional dishes that create new emotions, making use of the finest local produce. Interpreted with ancient techniques and savoir-faire, the menu is crafted by Chef Luigi Barletta and his team under the direction of Director of Food Fulvio Pierangelini. It includes handmade pastas, wild herbs and vegetables, beautiful fresh fish and local cheeses and meat.
The food is spectacular. From their sprawling breakfast buffet to their poolside wood-fired-oven-made pizzas for lunch, or their sophisticated Apulian menu at dinner. One can stay on property for a week and never tire of the delicious food options.
Bar
Under the whitewashed arches of what was once the Masseria's 16th-century barn, find the serene, spacious bar, reimagined by Olga Polizzi. From strong Italian coffee and the newspapers in the afternoon through to aperitivo before dinner or a digestivo before bed, it's the perfect place to simply relax in the stylish armchairs and watch the world go by. For the peckish a menu of light meals and bar snacks, with a strong Apulian influence, is available. Guests can also enjoy the Pool Bar where refreshing drinks and snacks are served in a relaxed, laid-back atmosphere. An oasis of shade in the midday sun, the bar's cool cocktails, crisp local wines and fruity smoothies perfectly accompany a light lunch menu.
Who's it for?
The Masseria is perfect for couples looking for a tranquil getaway in a beautiful summer locations and for Italy lovers who still need to discover one of the country's new most glamorous destination.
Location
Only 40 minutes away from Brindisi Airport or 50 minutes from Bari Airport, Masseria Torre Maizza is the perfect resort to explore the enchanting region of Puglia.
Book Now
Connect with an agent to plan your next trip.