Palazzo Avino
Ravello, Italy
SWIPE THROUGH GALLERY
"Palazzo Avino is a sanctuary, perfect for escaping the Amalfi Coast crowds."
Description
Known as the Pink Palace, Palazzo Avino sits on the cliffs of Ravello, a quiet town 1000 feet above the Mediterranean. Positano and Amalfi are bustling towns full of tourists, but Palazzo Avino provides a relaxing sanctuary away from the crowds. With its gorgeous pool, delicious food, and unbeatable views, this hotel is worth the climb for an unforgettable start or end to any Amalfi Coast itinerary.
The property has so many little touches that others lack, as it's family-owned and operated and there is so much heart in the place. The staff is incredibly hospitable and they will make you feel welcomed as their family from the moment that you walk through the door. The hotel is situated perfectly for walking into town and to the gardens of Villa Cimbrone.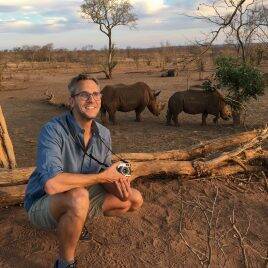 David Bragg
Vibe
Though traditional in stye, Palazzo Avino doesn't feel stuffy. The entire property has a sense of ease and relaxation without being boring. Plus, it's a an oasis tucked away from the hustle and bustle.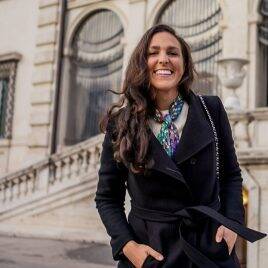 Taylor Methfessel
Rooms + Suites
With only 33 rooms and 10 suites, Palazzo Avino is an intimate property. The rooms feel updated and though the mountain side rooms are lovely, the sea views are spectacular to waking up in. If you're looking for a bit more space and want to enjoy the scenery from a private terrace or balcony, make one of the suites your home during your stay in Ravello.
The design of the rooms fosters a great sense of place. It's just the right balance between traditional and fresh. You'll know that you're in Italy staying in an iconic building from years passed, but every modern amenity that you would need is present and there is at the same time a contemporary touch. It's both old and new.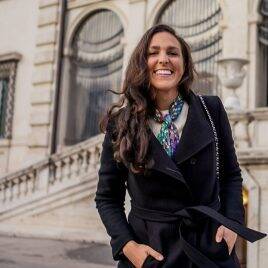 Taylor Methfessel
Pool + Gym
Situated on a lower terrace, the outdoor heated pool is a great spot to relax during the day; however, for a sunset dip, I'd recommend a glass of prosecco at the small, rooftop pool. There is a small gym on property, but don't worry about being cooped up in a tiny room – it's situated outside in a garden.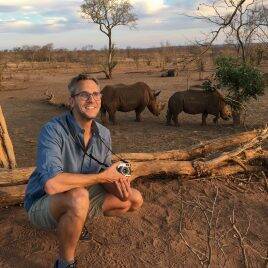 David Bragg
Spa
Palazzo Avino has a full spa facility, complete with 4 treatment rooms, steam, sauna and a hydro pool. It's best to plan your treatment in advance, as the spa only takes 3 appointments at a time. One of our favorite features is the use of clean and local products, for example, lemon from Sorrento which is incorporated into the cosmetics along with other local elements.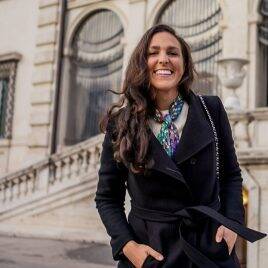 Taylor Methfessel
Rossellinis Restaurant
Rossellinis is Palazzo Avino's Michelin Star restaurant. The food is delicious, either a-la-carte or as a set tasting, but why not try something even more special? The Sommelier's Table is an intimate dinner for two in a private wine room, or the Chef's Table provides a private experience for four with a tasting based on an ancient Neapolitan game, La Tombola.
Terrazza Belvedere
For something a bit more casual, you can dine at Terrazza Belvedere, located on a private terrace overlooking the grounds and beautiful coastline.
Bar
Caffé dell'Arte is a great spot to sip on a cocktail and casually lounge. But my favorite spot is the Lobster & Martini Bar located on the terrace; it's the perfect place to sip a perfect martini at the end of the day.
Beach Club
Palazzo Avino is the only hotel in Ravello offering the beach access to the guests through the exclusive Clubhouse by the Sea. This beach club is located in the small town of Marmorata, just a 15 minute drive from Ravello. There is complimentary access to the beach platforms for all hotel guests (based on availability) along a small swimming pool, the casual Clubhouse Restaurant, changing rooms and relaxing living rooms. A complimentary shuttle service to and from the hotel is available starting from 9.30 am. The Clubhouse by the Sea opens from May 1st to October.
Who's it for?
While it's great for couples, families and children of all ages are welcome. Both internal and exterior connecting options are available, making it even easier for families to enjoy the property.
Location
Palazzo Avino is perfectly perched in Ravello away from the crowds, yet still in the center of everything.
Book Now
Connect with an agent to plan your next trip.