Park Hyatt Toronto
Toronto, Canada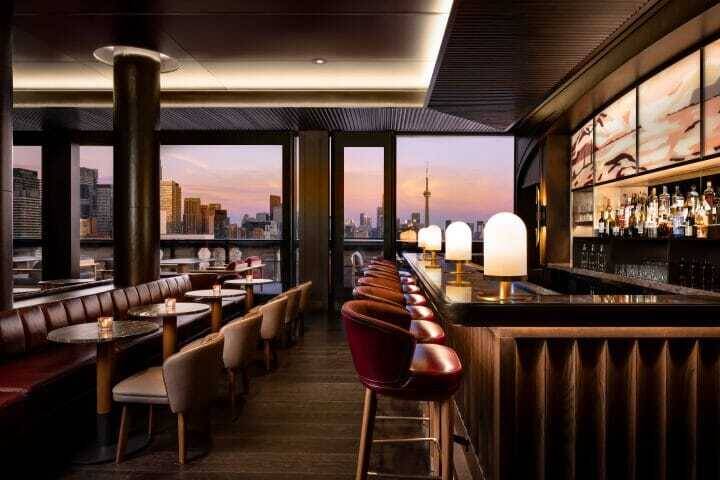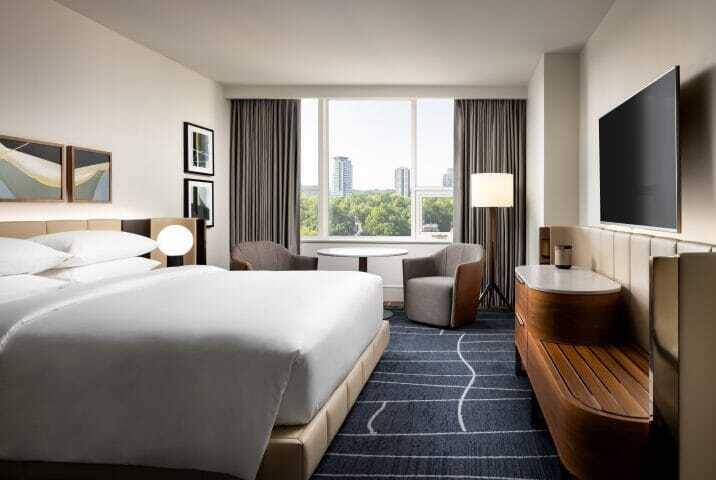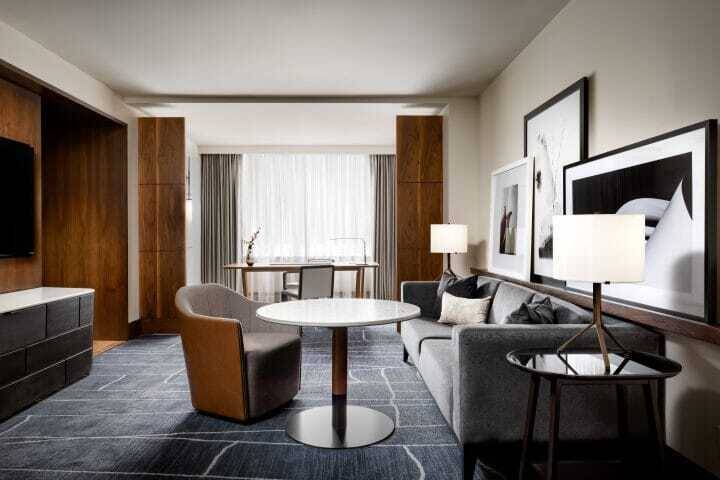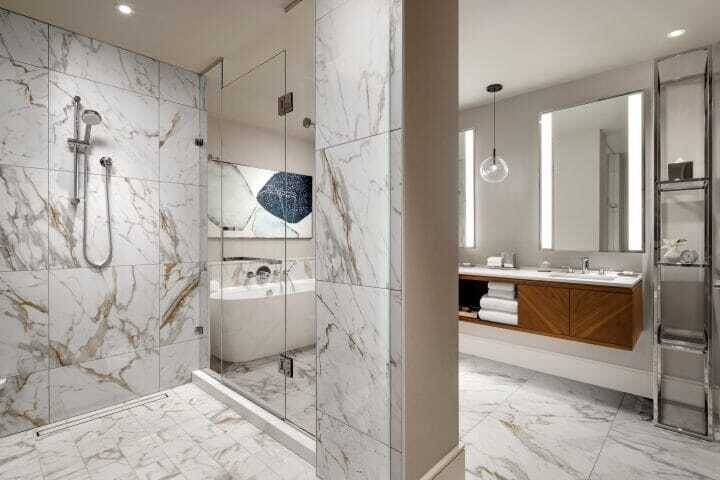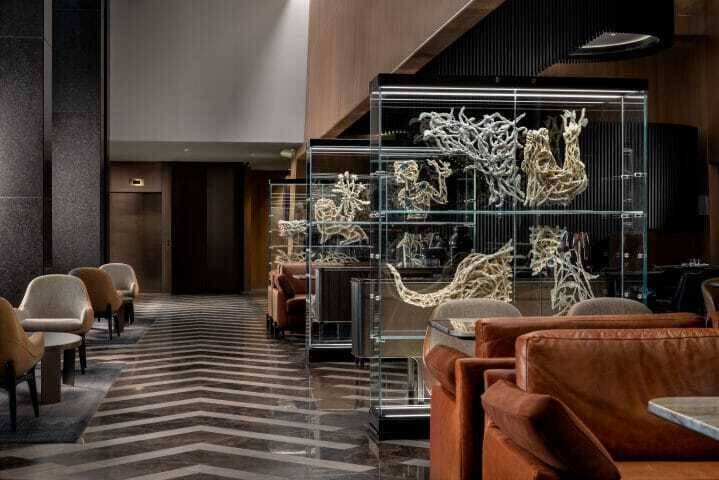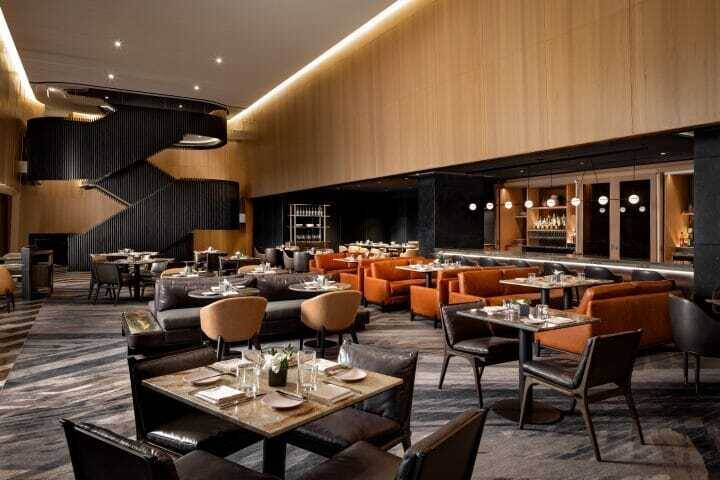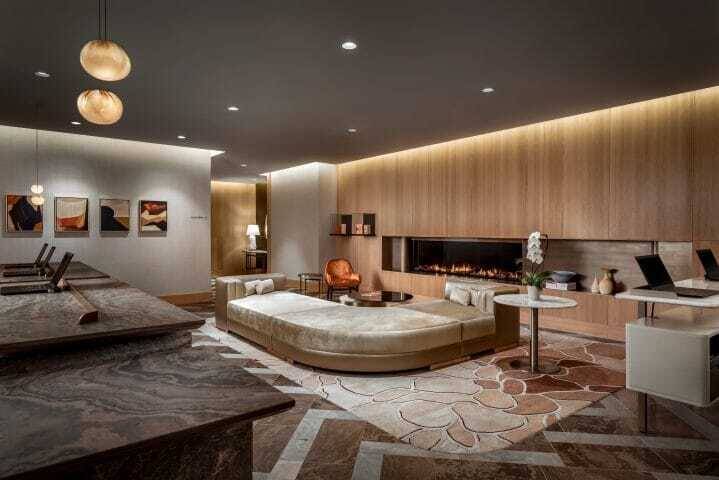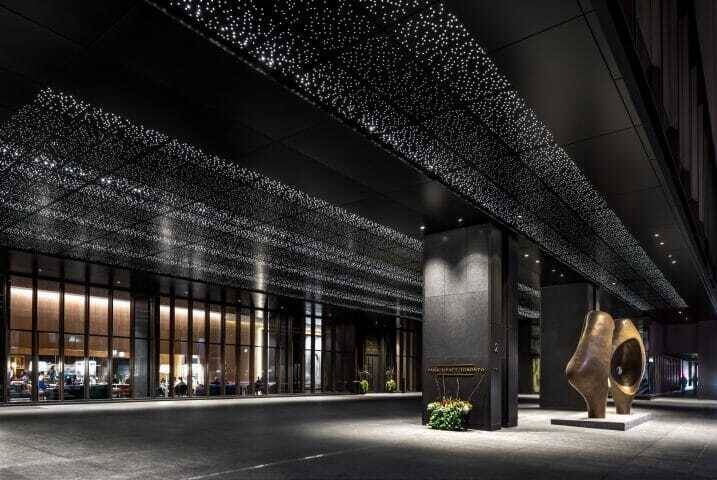 SWIPE THROUGH GALLERY
"Yorkville's chic boutiques and restaurants, right at your fingertips."
Description
Park Hyatt Toronto is located in the city's elite Yorkville neighborhood, lined with boutiques, Victorian homes, and chic restaurants. A refined blend of art, architecture, and design adorns the space and combines modern glamour with literature and the city's rich Indigenous roots. Enjoy accommodations overlooking the city's various landmarks and access to the best of the city's attractions right at your doorstep.
Vibe
Sleek, fashionable luxury.
Rooms + Suites
Each of Park Hyatt Toronto's 219 guestrooms and suites artfully balance residential comfort with contemporary design. Enjoy ethically crafted and vegan amenities by Le Labo while lounging in earth-tone-inspired spaces. Guests can also choose from a selection of locally-sourced goods at the private bar. We recommend booking a stay in their 2-Bedroom Bi-Level Suite with two queen beds, two full bathrooms, walk-in rain showers, soaker tubs, and a pantry area.
Gym
Park Hyatt Toronto offers guests 24-hour access to their on-site fitness center.
Spa
Stillwater Spa offers guests thirteen treatment rooms and services include manicures and pedicures. Various couples massage rooms are also available to those looking for a romantic wellness outing.
Restaurants
With homage to the Bohemianism of the 60s, Joni is a destination restaurant inspired by Toronto's vibrant bohemian arts and culture scene hailing back to the 1960s. Offering a reimagined culinary experience, Joni harmonizes casual bistro with contemporary French cooking techniques for all-day fare that the team likes to call "bistronomy". The restaurant also offers Afternoon Tea and specialized Chefs Menus that ensure a unique tasting experience with every visit.
Bar
Writers Room is a reimagined interpretation of the hotel rooftop bar's storied past. This bar pays homage to the history of literary legends who shared moments in the space going back fifty years. Sip on handcrafted modern cocktails while taking in the Toronto skyline at dusk.
Who's it for?
Park Hyatt Toronto is an ideal option for any business travelers and couples looking for easy access to the glitzy Yorkville neighborhood in Toronto. Its location gives guests doorstep access to many of the city's attractions, all while providing a comfortable Work From Hotel experience.
Location
Park Hyatt Toronto is located within walking distance from the Royal Ontario Museum and the Gardiner Museum.
Book Now
Connect with an agent to plan your next trip.