Phum Baitang Resort
Siem Reap, Cambodia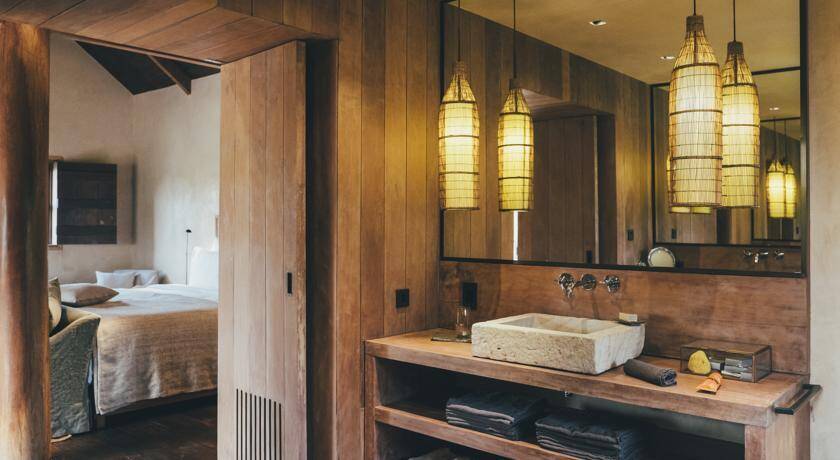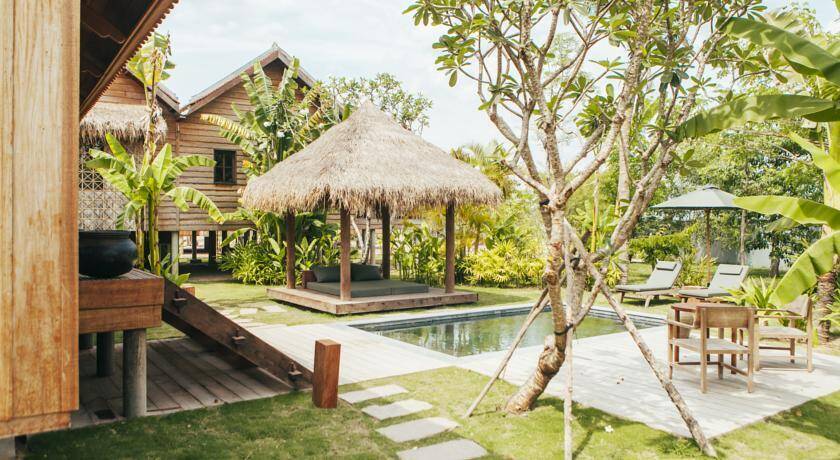 SWIPE THROUGH GALLERY
"Experience the Khmer way of life in the most luxurious and authentic setting."
Vibe
Exquisite design inspired by the local arts and crafts.
This is a brand new property built to resemble an authentic Cambodian village that's been there for centuries- rice paddies and ox carts included. The villas are built on stilts using the most perfect pieces of wood and simple yet high-quality materials. I especially loved the wooden bathtub and the bed linens. The rooms are decorated with local antiquities that can be purchased at the boutique.
Rooms
All accommodations are villas, 25 with terraces and 20 with pools. The pool villas were my favorite rooms, they offer plenty of space for families traveling with one or two kids plus a plunge pool, perfect for relaxing after visiting the temples.
Pool & Gym
Big size infinity pool by the restaurant and a small gym with brand new Technogym equipment.
Spa
The spa features local Khmer traditions for body and mind healing. They also focus on the teachings from other parts of Asia: Tibet, Thailand, China and Japans.
Steam room and sauna are available for all guests to use free of charge. Some treatment cabins even have their own steam rooms and the yoga/tai chi studio is a nice touch.
Restaurant
There are two restaurants on property: Bay Phasar conveniently located by the pool, serving breakfast and lunch al fresco. There is a small buffet in the morning with cold cuts, yogurt (it's in fact the most delicious pana cotta), local fruits, juices, breads, pancakes and waffles. There are also traditional noodles, Japanese and western breakfast options.
For lunch, the restaurant serves staples such as hamburgers, Caesar salad, club sandwich and pizza.
For dinner, Hang Bay features fusion Khmer cuisine inside a beautifully designed pavilion.
Bar
Set in a 100-year-old farmhouse and furnished with rattan wing chairs, pie crust tables and oriental carpets, the Cigar & Cocktail Lounge pays homage to Cambodia's colonial history.
Kids
The little ones will love it there. The main pool is big enough for kids to play without bothering others guests. Plus, they will have fun riding oxen or playing in the rice paddies. If they get bored, there's always the kids club.
Getting there
You will most likely visit Cambodia in an extensive South East Asia trip. Easy connections to international hubs like Bangkok or Hong Kong and smaller cities such as Luang Prabang, Phnom Penh and Ho Chi Minh City.
Book Now
Connect with an agent to plan your next trip.