Primland Resort
Blue Ridge Mountain, Virginia
SWIPE THROUGH GALLERY
"Woodland beauty awaits you at this secluded mountainside resort."
Style
Wellness
Romance
Hideaway
Description
Primland, an Auberge Resort is a private estate immersed in the Blue Ridge Mountains. Unfolding across the smoke-hued highlands of Virginia, this mountain range is a natural paradise of forest-cloaked peaks and sun-dappled valleys. At the heart of this pristine wilderness, Primland Resort awaits on its own 12,000-acre mountain estate. Woodland beauty awaits you in the regal manor house with its skirt of emerald fairways and the romantic log cabins and treehouses perched above the Dan River Gorge.
Rooms + Suites
I could go on and on about Primland's accommodations: they range from lodge rooms and suites to different types of cottages, mountain homes, and even treehouses! The Lodge accommodations offer easy access to the resort's theater, games room, and golf course. Primland's three intimate Treehouses offer a signature Primland experience. These stays offer unparalleled privacy sweeping views of the majestic Kibler Valley from their king-size beds, sumptuous bathrooms, and magnificent wooden decks.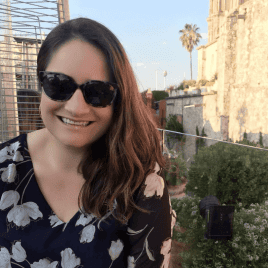 Annie Chambers
Pool + Gym
The Primland pool offers an indoor and outdoor experience. The chlorine-free indoor pool features a waterfall and sauna and is ideal for swimming laps or cooling off after a workout. Featuring retractable glass windows, the pool area opens out to the resort's outdoor lounge space.
There are also two fitness facilities, one indoors complete with treadmills and a Peloton bike. The outdoor facility features a soft-surface tennis court, two open-air yoga/meditation decks, and Bootleggers Outdoor Gym and Fitness Trail.
Spa
The Spa at Primland combines Native American healing rituals with cutting-edge modern spa techniques, organic products, and essential oils to provide the most revitalizing and beneficial experience possible. Highly trained therapists offer a range of massages, facials, scrubs, and wraps in the tranquil spa treatment rooms, while the salon provides professional hair and nail services. We recommend their Mountain Mindset meditation-and-hot-stone-massage treatment.
Restaurants
Primland's menus feature dishes crafted with produce grown in Primland's own gardens. Experience elegant fine dining in the Lodge at their restaurant flagship restaurant, elements, or follow forested trails to Stables Saloon and Woodland Grill: casually atmospheric eateries in scenic settings. You can find southern favorites like pimento cheese, deviled eggs, trout, and brisket on the menu. The lobster mac n' cheese and buttermilk fried quail were perfection!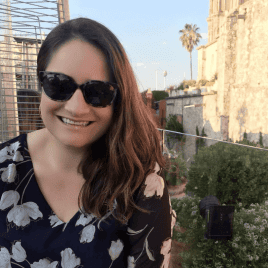 Annie Chambers
Bar
The 19th Pub is a well-stocked bar and hearty pub fare. The international menu has something for everyone, from smoked duck sliders to the Pig Candy Club, featuring Primland's thick-cut, maple syrup-and-cayenne-coated bacon. Get a taste of the region's rich bootlegging history with home-brewed moonshine inspiring a range of happy hour cocktails.
Who's it for?
Primland Resort is a romantic getaway for those who wish to escape to experience leaf-peeping season along the Blue Ridge Parkway. Spend the first half of your day on the trails and recharge with some quick bites and a bluegrass live band. Then, unwind together at the spa and take in the sunset in your very own treetop accommodation.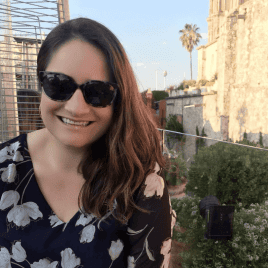 Annie Chambers
Location
Primland Resort is located in the Blue Ridge Mountains of Virginia. This is the only establishment in the area, meaning guests will have an exclusive experience.
Book Now
Connect with an agent to plan your next trip.