Rocco Forte House, Piazza di Spagna, Roma
Rome, Italy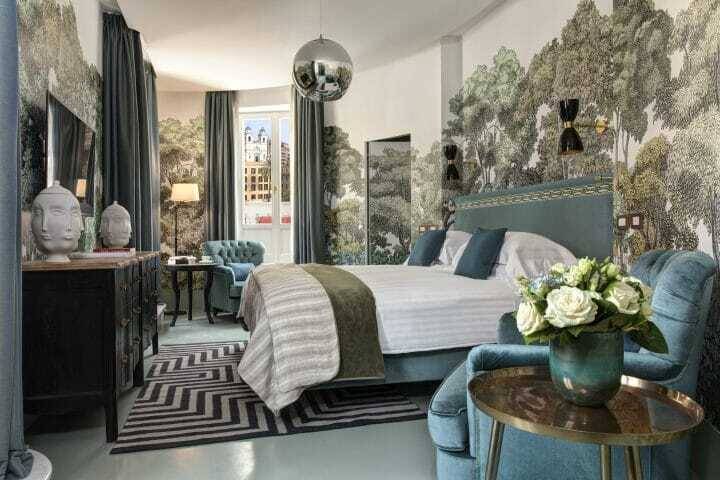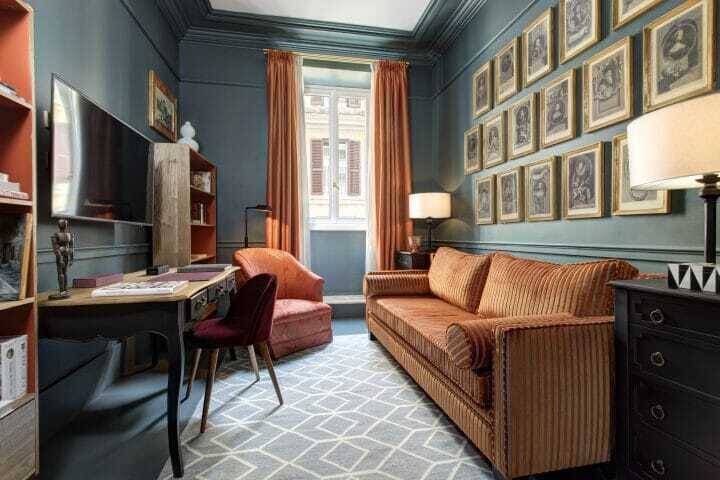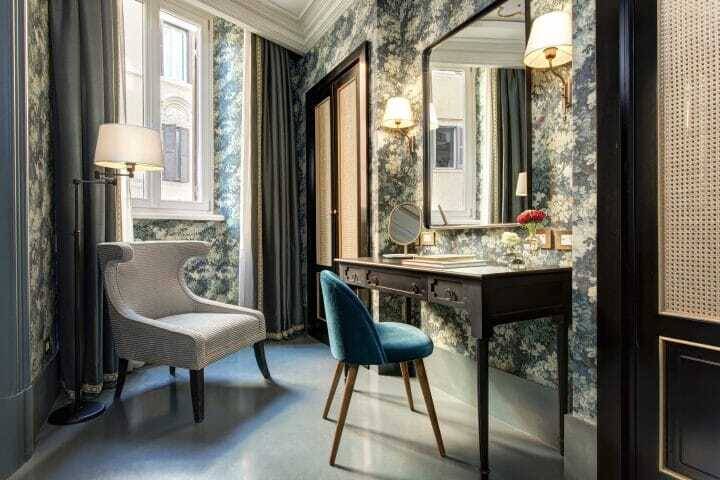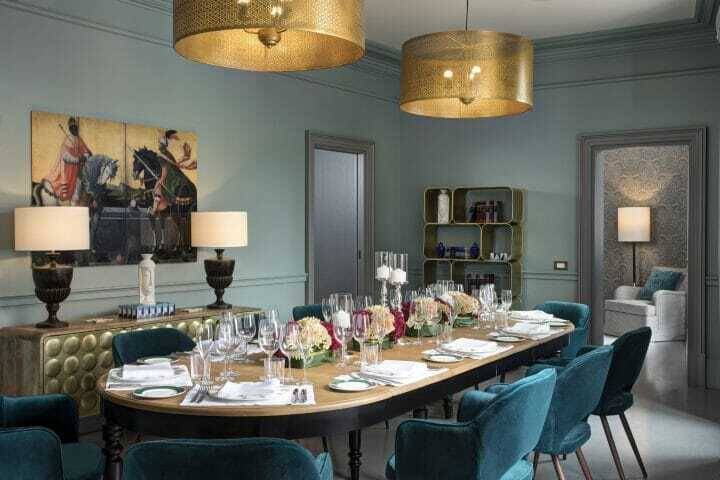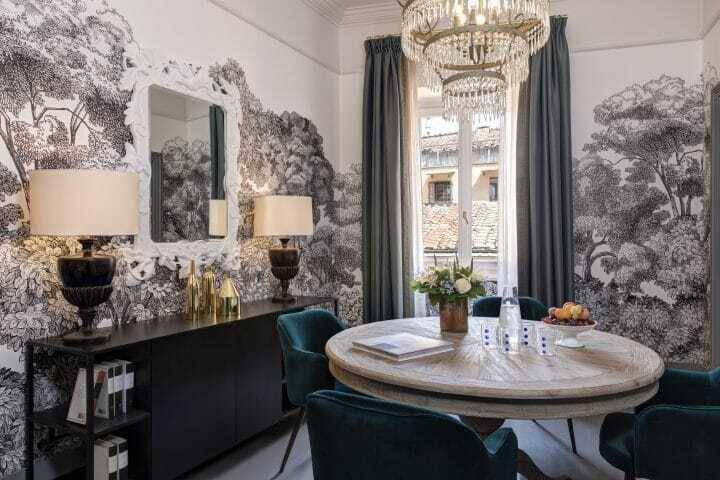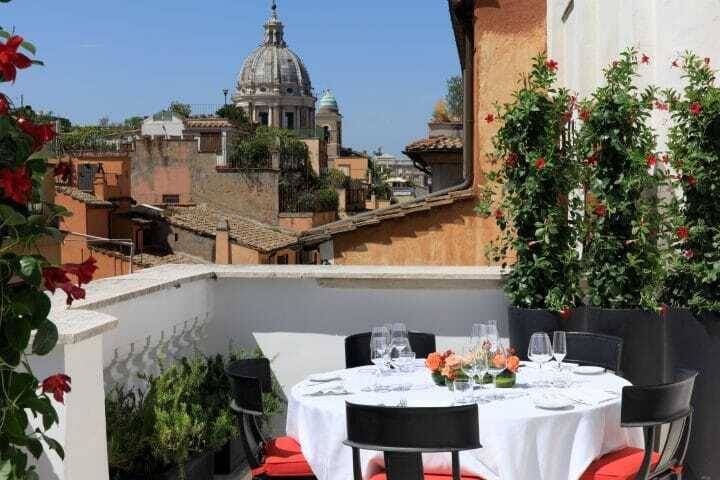 SWIPE THROUGH GALLERY
"Enjoy palatial privacy at the heart of The Eternal City."
Description
The Rocco Forte House at Piazza di Spagna is composed of five private apartments within an 18th-century palazzo. Conveniently placed a few steps away from Rocco Forte's Hotel De La Ville, Rocco Forte House guests can enjoy full complimentary access to the hotel's gym and spa, discounted rates on conference rooms and parking, as well as a wide range of bars and restaurants. With access to private chefs, sommeliers, nannies, and private transfers and bookings to attractions across the city, these palatial apartments ensure guests a memorable stay.
Vibe
Palatial privacy at the heart of The Eternal City.
Rooms + Suites
Rocco Forte House comprises five apartments designed by creative icon Tommaso Ziffer, known for his design of Accademia Valentino. Each apartment offers a sitting room, dining room, fully equipped kitchen, and two double bedrooms. For families and large groups, the apartments on the second and third floor can interconnect to form two four-bedroom residences of 291 square meters. The Spagna Penthouse pays homage to the Baroque Spanish Embassy; this two-bedroom penthouse has its own terrace and is perched on the fourth floor with breathtaking views of the city. Upstairs, the fifth-floor rooftop is open to all guests as a communal area with an honesty bar backdropped by the Eternal City.
Pool + Gym
Rocco Forte House guests can take advantage of the Hotel De la Ville hydro pool and plunge pool, as well as the hotel's 24-hour gym fitted with the latest gym gadgets, free weights, and Technogym weight machines, along with a full range of Technogym cardio equipment. There is also a studio for Barrecore, Pilates, and Yoga classes. Workouts are also available around the city, including sightseeing jogging and cycling, or rooftop Yoga overlooking the Eternal City.
Spa
Guests can enjoy Hotel de la Ville's Irene Forte Spa Roman spa. Irene Forte's personal ambition to create an incomparable spa has resulted in a range of experiences that diffuse the essence of Mediterranean wellness. The floral scent of orange blossom fills the air, and nourishing Sicilian botanicals – harvested from Verdura Resort's Organic Farm in Sicily – enrich the spa's proprietary skincare products. This is complemented by innovative, high technology that's integrated into their advanced facials and body treatments which – alongside the relaxing and indulgent therapies – are all carried out by an expert team of Therapists and Specialists. This wellness journey achieved B Corp status and has been awarded the Butterfly Mark by Positive Luxury for sustainable excellence.
Restaurants
Rocco Forte House guests can take advantage of Hotel De la Ville restaurants. Hotel de la Ville is home to six innovative food and beverage outlets where celebrated chef and Creative Director of Food for Rocco Forte Hotels, Fulvio Pierangelini created an eclectic menu ranging from the most classic of Italian dishes to creative modern Mediterranean delicacies. The diverse offering ranges from all-day dining at Da Sistina, serving authentic trattoria-style food with modern touches, to Mosaico, the hotel's main restaurant serving Mediterranean gourmet cuisine that overlooks the courtyard.
Bar
Rocco Forte House guests can take advantage of Hotel De la Ville bars. Julep Herbal & Vermouth Bar is an exquisite cocktail bar with a menu of individual, inventive concoctions and infusions inspired by the 13th-century global spice route that began in Venice. The Julep bar offers all varieties of cocktails whilst the rooftop terrace bar, aptly named Cielo, entertains guests with creatively crafted drinks, a fusion of "aperitivi" and memorable views of the Roman skyline.
Who's it for?
Rocco Forte House, Piazza di Spagna, Roma is an ideal choice for anyone looking for an enhanced private apartment experience. The five lavish apartments are designed for guests seeking personalized attention, curated independence, and total privacy. The privacy offered by these apartments combined with unbridled access to Hotel de la Ville's offerings is a perfect blend of private rental and high-end hospitality.
Location
Rocco Forte House sits in the elegant Via del Babuino, overlooking Piazza di Spagna, in Rome's Centro Storico. Perfectly located for sightseeing, the Trevi Fountain, Roman Forum, Villa Borghese, and the designer shops of the fashion district are all within easy reach.
Book Now
Connect with an agent to plan your next trip.