Rocco Forte Private Villas
Sicily, Italy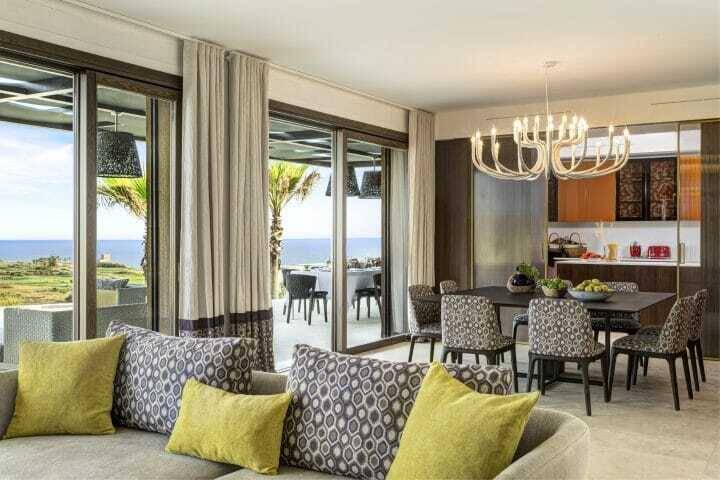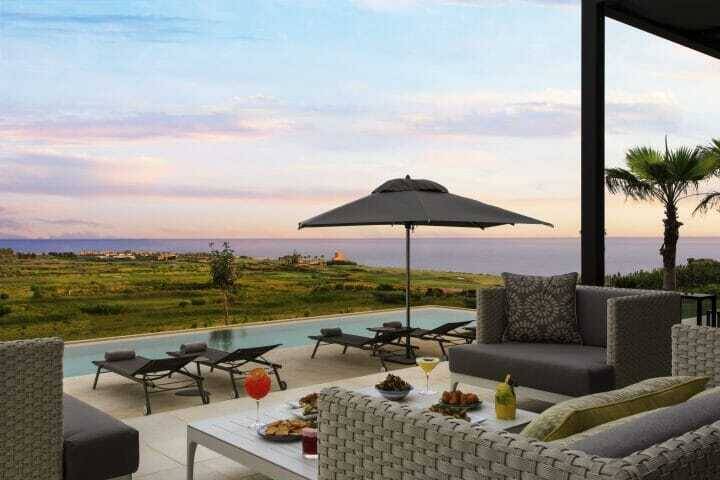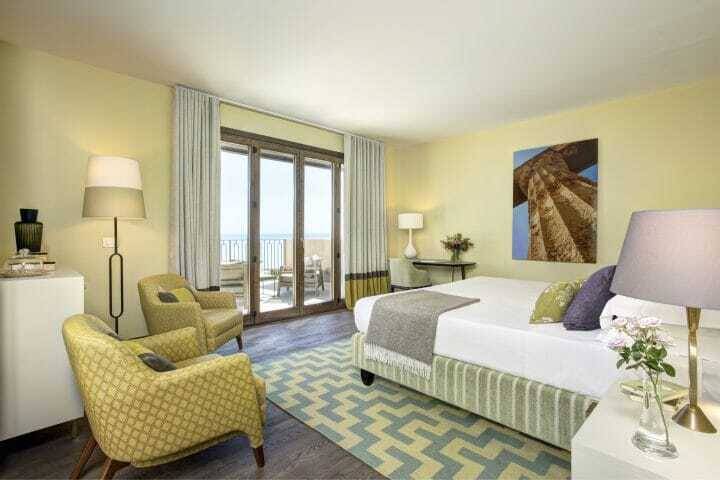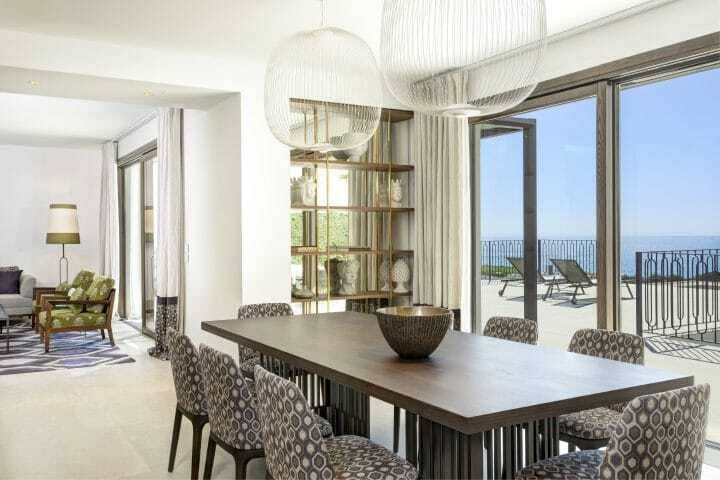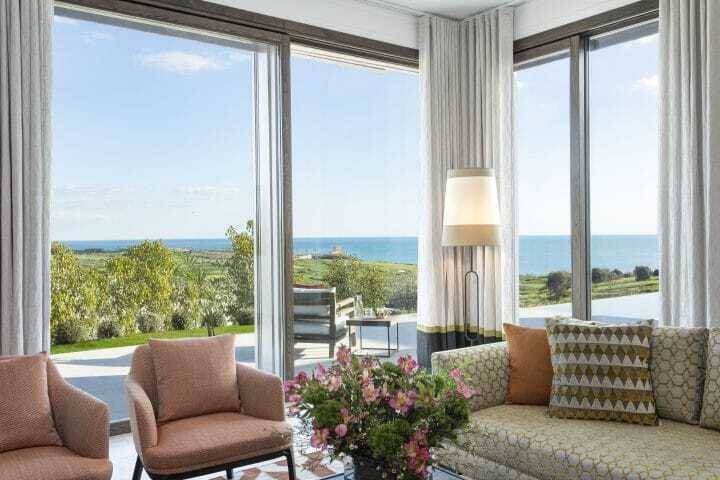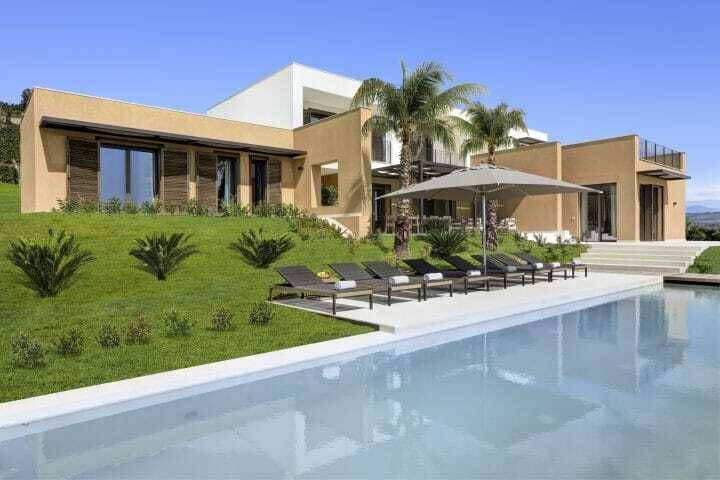 SWIPE THROUGH GALLERY
"Idyllic multiroom stays fit for groups dreaming of exploring Southern Sicily."
Description
Set on a hillside overlooking Verdura Resort and the Mediterranean Sea, the Rocco Forte Private Villas are the perfect base for a Sicilian holiday. All twenty villas feature space to unwind, Verdura's amenities to enjoy, and extensive grounds to explore, all wrapped in Sicilian warmth and Forte hospitality. This includes private infinity pools, spacious outdoor areas with dining facilities and terraces, pergolas, and gardens – all framed by the unmatched natural beauty of the Sicilian landscape.
Vibe
Private, exclusive Sicilian serenity.
Rooms + Suites
The Rocco Forte Private Villas are set on the resort's expansive estate grounds above the stunning bay of Verdura. These 200-300 square-meter villas are divided into four categories: Villa Agata and Villas Smeraldo's three-bedroom with sea views, and Villa Topazio and Villa Corallo's four-bedroom with sea views. The villas' architecture is inspired by Sicily's natural beauty and incorporates the characteristic features of a traditional Sicilian 'baglio' building: wooden beams, flat roofs, and external stairs. Arranged over two levels, each villa offers a bright living area and a fully equipped kitchen. All bedrooms lead onto a balcony and have direct access to the private swimming pool in each villa's panoramic garden.
Pool + Gym
Each of the Rocco Forte Private Villas have private infinity pools, fully equipped with lounge areas set in the landscape gardens overlooking Verdura Resort and the Mediterranean sea. Guests can also enjoy the resort's twenty-meter indoor pool with an infinity edge overlooking the golf courses outside. There is also a sixty-meter infinity pool offering beautiful views over the sea. Finally, the four Thalassotherapy pools provide a full relaxation experience. Additionally, guests can enjoy a Water Sports Club overseen by a qualified team of instructors.
For those who want to elevate their routine, the resort gym is equipped with the latest gym gadgets, free weights, and Technogym weight machines, along with a full range of Technogym cardio equipment with an outdoor terrace. Some fitness classes take place outdoors, such as boot camp plus sunset and sunrise BENFIT (yoga and pilates). Guests can also take advantage of the jogging, trekking, and cycling trails weaving through the resort's olive, orange, and lemon trees. There are also six clay tennis courts and experienced tennis coaches, an array of golf facilities, and a PGA Golf Academy.
Spa
Rocco Forte Private Villa guests can enjoy Verdura Resort Spa facilities, all housed in elegant pavilions around a striking open-air courtyard. Here, guests can enjoy iconic Irene Forte treatments within eleven treatment rooms, a beauty salon, four thalassotherapy pools, a relaxation area, and a double-height steam room. The health bar here is also a perfect place to nourish yourself with foods, juices, and infusions.
Restaurants
Rocco Forte Private Villas guests can enjoy Verdura Resort restaurants, such as Amare. This restaurant boasts fresh seafood on the beachfront, as well as fresh salads and sensational pasta dishes. At the colorful Liolà, the menu features traditional trattoria-style dishes, from caponata made with locally-grown ingredients to crispy, yielding arancini and wood-fired pizza. For a fully glamorous dining experience, Zagara serves fresh catch of the day and a signature "Spaghettoni" with shrimp from Sciacca, zucchini leaves, and lemon.
Bar
Rocco Forte Private Villas guests can enjoy Verdura Resort Bars. The Granita Bar is open throughout the day for tapas-style Mediterranean dishes and regional specialties, alongside a range of expertly-mixed cocktails that are unique to Verdura. Want cocktails with a view? Then check out Torre Bar, located on the clifftop serving rich Sicilian beer and spirits while looking out over the sea. These refreshments go well with their daily buffet lunch.
Who's it for?
Any large groups looking to celebrate a special occasion (reunions anyone?) would thrive at one of the Rocco Forte Private Villas. These private accommodations offer specialized exclusivity in addition to full access to Verdura Resort's roster of A-list amenities. The resort activities are guaranteed to keep all kinds of guests entertained, from chef-led cooking classes to cycling through the resort's olive groves.
Location
The Rocco Forte Private Villas are located within the Verdura Resort's grounds on Sicily's South Coast. Guests have full access to the private beach, bars and restaurants, award-winning spa, championship golf courses, and tennis courts. The Kids' Club is just minutes away from the villas, accessible by golf buggy, electric bikes, or on foot.
Book Now
Connect with an agent to plan your next trip.