Rosewood Inn of the Anasazi
Sante Fe, New Mexico
SWIPE THROUGH GALLERY
"With a long-standing reputation as one of New Mexico's most celebrated hotels, guests will flock to stay at the Inn."
Description
This luxury boutique hotel is located in the heart of the historic square. Walking distance to shopping, galleries, museums, and restaurants. Featuring 57 guest rooms including one suite. Accomodations have a modern, sophisticated aesthetic while celebrating the hotels's Southwestern spirit.
The hotel's common spaces are so calming; such amazing detail went into each book, throw pillow and finishing to make it feel like there's a Native American influence without it being too overt. Plus, the property is less than five minutes walk from the downtown center. So, guests can easily walk to the different galleries, textile stores, and explore the Native American market that happens daily.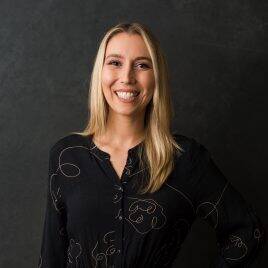 Barrett Hollo
Vibe
Authentic architecture and décor, true to the Rosewood's signature Sense of Place.
Rooms + Suites
Featuring 57 rooms that celebrate the hotel's Southwestern spirit, guests will want to cozy rught up here. Each room is outiftted in upscale amenities including hard wood flooring, kiva fireplaces and wood beams and vigas on the ceiling. The light and comfortable décor blends perfectly with the option to have balcony and suite with attached parlor room.
Gym
The property offers a 24 hour fitness facility including a yoga studio.
Restaurants
The Anasazi Restaurant, Bar & Lounge inspired by Santa Fe's rich cultural and culinary history, Executive Chef Peter O'Brien's menus fuse old world techniques with modern, innovative recipes and thoughtful menu creation. Showcasing Southwestern Cuisine inspired by locally sourced seasonal ingredients.
Bar
Offering Santa Fe's only Tequila Table. Experience the Essence of Santa Fe with an authentic Anasazi Agave Tasting featuring a comprehensive collection of tequilas. A guided expereince led by a Tequila Expert. Taking you through a historical journey of Agave as you sample some of the restaurants most elite selections of tequila, accompanied by seasonal food parings.
Who's it For?
The Inn is for all guests desiring luxury accommodations steeped in a sense of discovery. Escape together with family and enjoy connecting accomodations and rooms with two beds.
Location
Located in the heart of the historic square, offering guests the ability to step out the front door and enjoy Santa Fe's rich history.
Book Now
Connect with an agent to plan your next trip.