Rosewood London
London, United Kingdom
SWIPE THROUGH GALLERY
"Located moments from Covent Garden, in the midst of London's West End , you'll find this timeless residence, steeped in history, with a sense of arrival fit for any King or Queen."
Description
Rosewood London is centrally located in the heart of London, moments from Covent Garden. Combining English heritage with contemporary sophistication, the hotel has the feel of a stylish London residence and offers 262 guestrooms, 44 suites, 11 event spaces and a luxury spa. Dine in the Mirror Room, Holborn Dining Room with outdoor Terrace and enjoy cocktails at Scarfes Bar.
Vibe
An idyllic urban sanctuary, Rosewood London is quintessentially British. Think: luxury manor house-esque, combined with a hint of youthful glamour.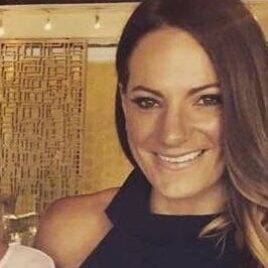 Kate Scott
Rooms + Suites
Offering the sophisticated comforts of a contemporary private residence, Rosewood London envelops guests in a world of impeccable style and refinement. Equally suited to business, leisure and family travel, the hotel's beautifully appointed accommodations are amongst the most spacious in the city and include 44 unique luxury suites and houses enhanced with personalised butler service. Accomodations capture the heritage and charm of London, whilst still distinctively modern and elegant. Plush comfort and a soothing blend of beauty, comfort, style, and space in whatever category you choose.
We especially love the Grand Premier Suite, which is a one-bedroom residence spread out across 85 square metres of living space. With a jaw dropping foyer, the suite has a light and airy feel, with views over the Rosewood London's historic Edwardian courtyard. This room category would be perfect for the client looking for extra space and a little more privacy.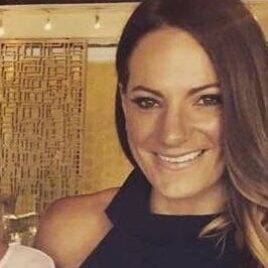 Kate Scott
Gym
The Fitness Suite at Rosewood London combines a contemporary design with the latest cutting edge gym equipment from Technogym providing a calming and luxury environment for the ultimate workout. Harry Jameson is Rosewood London's resident personal trainer and health expert. Harry and his team provide the very best in personal training, strength and conditioning and health and lifestyle management services.
Spa
Sense®, A Rosewood Spa is the perfect place to zen out and step away from the madness of London's busy High Streets. Discover a sense of tranquility at Sense®, a Rosewood Spa, offering an array of nurturing treatments and products from our spa brands; Sodashi, Maison Caulières, EviDens de Beaute and Face Place. There's also an option to experience a five-star hair treatment from award-winning and celebrity stylist Matthew Curtis which is definitely worth making time to enjoy.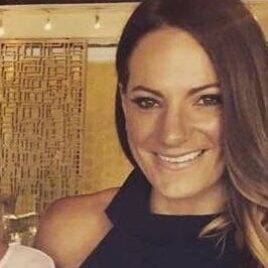 Kate Scott
Restaurants
In addition to the incredible rooms and suites at Rosewood London, you have some of London's best food and beverage experiences on offer. Showcasing the capital's finest conversational cuisine and intuitive service, Rosewood London's restaurants and bars share a genuine British sensibility. The glamorous Mirror Room, dynamic Holborn Dining Room and celebrated Scarfes Bar translate the city's diverse traditions with a delightfully modern approach.
Holborn Dining Room, a traditional brasserie, serving some of Britain's most iconic dishes, in a vibrant, and more relaxed atmosphere. The attached delicatessen is also a great touch for a quick bite or coffee on the run. The Mirror Room is the spot for a more intimate, refined dining experience.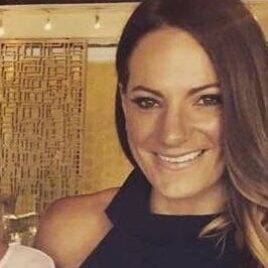 Kate Scott
Bar
Holborn Dining Room has London's largest Gin bar, with over 500 varieties on offer. With a list of Gin cocktails the length of my arm, we recommend speaking with the Ginologist, taking a seat at the copper-topped bar (or out in The Terrace if it's a rare sunny London day) and working your way through a selection. Trust us, you won't be able to stop at just one. They are too good!
The heart and soul of the property is definitely Scarfes Bar, which feels nothing like most stuffy hotel bars. Think: distinguished gentleman's club, with plush velvet chairs, a roaring fireplace, bookcases filled with antique books, and of course, jazz! This spot is named after Gerald Scarfe, the famous British Illustrator who has done all manner of work, including art for Pink Floyd's album 'The Wall', and you'll find his specifically commissioned pieces lining the walls.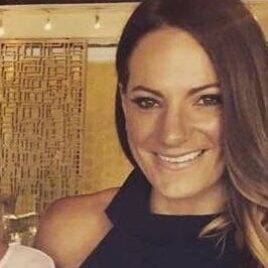 Kate Scott
Who's it for?
Rosewood London some fantastic suites that will easily accommodate families of all sizes, and with it's warm Manor House vibe, children will not be out of place. In fact, whilst experiencing the property, we noticed staff paying particular attention to the kids, even going so far as remembering them all by name. There are also personalised amenities just for the kids and the 'Rose Bud's activities program which parents will love.
Location
Located in High-Holborn, just steps from Covent Garden and West end theatres, it's truly located in the heart of the city.
Book Now
Connect with an agent to plan your next trip.