Rosewood Mayakoba
Playa del Carmen, Mexico
SWIPE THROUGH GALLERY
"A true Mexican beach retreat catering to adults looking to relax and families looking to reconnect."
Description
Resting by a mile-long stretch of white sand beach, this centerpiece of the luxury Mayakoba development exudes Mexican resort chic. Strikingly modern in design, the generously proportioned 129 suites and 7 Villas are crafted from indigenous materials and boast oversized bathtubs, private bath gardens with outdoor shower, lush amenities and a heated plunge pool.
Guests can take part in a myriad of curated activities on land and sea, ranging from eco tours, diving and fishing to cooking demonstrations at La Cieba Garden & Kitchen and world-class golf at Mayakoba's Greg Norman-designed El Camaleón. Or, you can savor hours of uninterrupted, toes-in-the-sand tranquility at the new adults-only beachfront oasis, Aquí Me Quedo. The resort also has an engaging children's program and Kid's Club offered year-long.
Vibe
Cool and sophisticated, yet laid back with amazing over-the-top accommodations.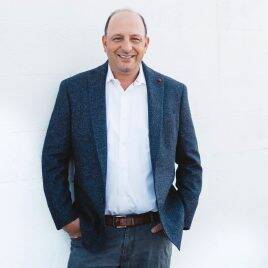 Robert Merlin
Suites + Villas
Featuring 129 exclusive suites and 7 multi-room Private Residences, Rosewood Mayakoba offers a refined luxury experience immersed in one of the world's most pristine natural environments. Whether situated among winding lagoons or overlooking the Caribbean Sea, Rosewood Mayakoba artfully synergizes the area's breathtaking natural beauty with serene interior living space. Each suite offers an inviting open floor plan, oversized terraces, contemporary furnishings and an oasis of comfort, luxury, and tranquility surrounded by the seclusion of a lush oasis. Suites and private residences at this luxurious Riviera Maya resort are complemented with spacious bathrooms, individual plunge pools, boat docks and more.
Private residences provide an incomparable, home-away-from-home experience. Ranging from 3,497 to over 6,000 square feet of expansive interior space, each residence is well-appointed, featuring two-, three-, and four-bedroom layouts, and includes sizeable outdoor living and pool areas ideal for entertaining, relaxing and swimming. From full residential kitchens and dining rooms, to media lounges and enclosed garages, the luxury dwellings possess all of the amenities for an unmatched getaway in a lush tropical paradise, complete with private butler service. Each of the private residences overlook the properties winding lagoon, providing a peaceful oasis while also within close proximity to the resort's main lobby area and Sense Spa.
Pool + Gym
The property has six dazzling pools, each offering their own unique setting and luxury experience. Casa del Lago Pool is surrounded by a beautiful lounge deck and overlooks the saline waterways iconic to Mayakoba. Guests can enjoy food and beverages from the Casa del Lago restaurant while lounging at this adults-only pool. Punta Bonita Family Pool is a distinctive infinity-edge pool boasting an expansive lounging area while offering sweeping views of the azure waters blending seamlessly into the vibrant blue sky. Featuring a jacuzzi nestled into one side, this beachfront pool is located directly adjacent to Punta Bonita Restaurant, nearby activities deck and Kid's Club.
Aquí Me Quedo, the resort's new adults-only destination and epitome of barefoot luxury, features three luxury pools appropriately named: Tequilita, Mezcalito and Chelita. The pools are sunken in the sand, surrounded by palms and mere steps from the sea. Guests can enjoy being served delicious snacks, freshly grilled dishes and creative drinks from the La Cantina, the beloved retro-fitted food truck and bar. And finally, Sense Pool, an oval-shaped hydrotherapy pool located within Sense®, A Rosewood Spa. This serene adults-only pool is surrounded by expansive lounge beds and siesta-worthy hammocks perfect for unwinding in nature. You can even enjoy a drink or bite to eat with service from Casa del Lago restaurant.
In terms of exercise, there are no shortage of opportunities to stay active on property. The fitness center is equipped with the most advanced wellness suite from Technogym, including a full range of cardio and resistance equipment, a widespread area dedicated to stretching and free weights, as well as functional training accessories such as TRX and BOSU available with private training sessions. Group classes including Yoga, Pilates, Cardio Combat and Iron Legs are offered daily from 8 to 10 a.m. every day.
Spa
Sense®, A Rosewood Spa is set on its own island in the middle of the resort and includes saunas, steam rooms, relaxation areas and a cold plunge pool to revitalize guests. This top-awarded spa melds water and earth to echo the soul of Mexico's Riviera Maya. Offering an array of treatments inspired by the resort's magical setting, guests discover how ancient Mayan culture harnessed natural elements to achieve overall well-being and balance.
Restaurants
Start your day off with a decadent breakfast in the main restaurant, Casa del Lago. Beyond the most important meal of the day, a tempting variety of dining options includes beachfront tapas at Punta Bonita, a heavenly mix of Asian inspired cuisine and mass collection of tequila at Agave Azul Sushi & Tequila Bar, fresh coconuts and ceviche served seaside at Aqui Me Quedo, and the much desired tostadas at the beloved La Fondita in El Pueblito, the authentic Mexican square located within Mayakoba. Alternatively, guests can enjoy in-suite dining in the privacy of their own suite, with a personal butler catering to their every whim.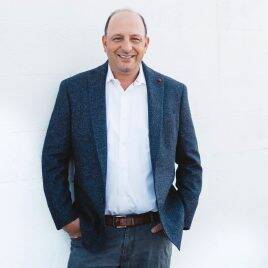 Robert Merlin
Bar
Casa del Lago bar is centrally located and is perfect for pre or post dinner drinks. It overlooks the Casa del Lago pool and the lush lagoon. By the beach guests can sit outside at Punta Bonita or Aquí Me Quedo and sip curated cocktails featuring ingredients handpicked from La Ceiba Garden or a refreshing local beer while being serenaded by lapping waves and the cool breeze of the Caribbean Sea. You can't go wrong with any of the specialty mezcal cocktails!
Who's it for?
Rosewood Mayakoba caters to families and couples looking for an exclusive getaway like no other. As service is second to none, we pride ourselves in personalizing every moment of our guest's stay and aim to provide an experience beyond their wildest expectations. Parents can feel at ease when dropping their children off at the Kid's Club, while they head out for their own adventure. Romance is celebrated daily, thanks to our dedicated Celebrations team who can arrange customized dinners, surprise proposals and intimate gatherings. The size of the resort and the variety of amenities available to guest's, like Sense Spa, or El Camaleón Golf Course, also makes Rosewood Mayakoba the perfect friend's getaway destination.
Location
Embraced by verdant jungle and the pristine white sands of Mexico's Riviera Maya, this acclaimed seaside hideaway is situated at the heart of a 1,600-acre luxury resort enclave just north of Playa del Carmen. Built along winding emerald lagoons, the resort's 136 expansive suites, over-the-water retreats and luxury villas fuse a strikingly modern design sensibility with a mix of indigenous materials. Outdoor amenities, such as outdoor garden showers and private terraces with plunge pools, showcase the stunning natural beauty of this beachfront paradise.
Book Now
Connect with an agent to plan your next trip.