Rosewood Miramar Beach
Montecito, California
SWIPE THROUGH GALLERY
"An idyllic coastal retreat designed with style, grace and glamour, perched on a stunning piece of Pacific coastline."
Description
The resort sits on the site of the former Miramar By The Sea Hotel, a once-cherished destination for fashionable beach getaways. The stunning Miramar Beach is at your doorstep, where you can enjoy early morning yoga on the sand and sunset walks along the water; or step out from your bungalow to lounge by one of the two pools, and unwind at the inspired by Sense®, a Rosewood Spa. All these luxuries and special moments await at Rosewood Miramar Beach—an iconic destination where families and friends share joyous experiences that evolve into lifetime memories.
Vibe
The world-class resort conveys an elegant yet casual atmosphere, offering iconic sophistication and refined modernity. Guests are treated to Estate-Style™ service, entirely personalized to complement their every need. Born from an era of gracious hosts welcoming guests for the season, the resort's unparalleled level of service is attentive and professional, yet never pretentious. ​The design and decor was so thoughtfully selected and it will impress the most discerning clients; from head to toe this resort is one of the chicest around.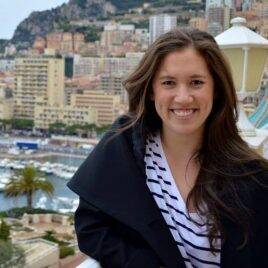 Katie Lee
Rooms + Suites
Residential exclusivity inspires the resort's 161 ultra-luxury guestrooms across 16 acres of rolling lawns and mature landscaping. Spacious accommodations, incorporating furnished terraces and patios, vanity table and dressing area, designer bathrooms with freestanding tubs and stunning suites with fireplace, dining table and bay window seating.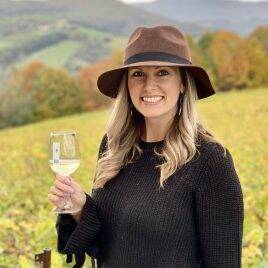 Michelle Manas
Pool + Gym
Guests can bask outdoors at the pool of their choosing including Cabana pool, the glamorous adults friendly cabana-lined pool with its striking scalloped zero-edge border, or the family friendly Manor Pool, with a maximum depth of four feet. The indoor and outdoor Fitness Studio features an enclosed private studio designed for aerobic and yoga practice and group classes.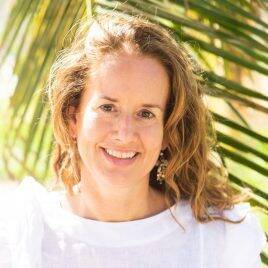 Julie Palo Hayes
Spa
Reconnect and unwind at Sense®, A Rosewood Spa, at Miramar Beach. A timeless destination offering treatments inspired by the healing traditions and native plants found along the coast. Using indigenous ingredients, Sense spa offers guests the opportunity to experience century-old traditions coupled with progressive techniques that engage in their well being. Achieve an ideal state and maintain proper pH in your body by becoming more self-aware, allowing the body to operate at peak performance and embrace natural well being.
At Sense spa, they focus on the proper balance of nutrition, mindfulness, stress and quality of sleep, by integrating all four of these components into your treatment experience. The "Lost Remedies" massage is incredible; it focus on the Flora (like chamomile, ginger and sage) along the Santa Barbara coastline for healing purposes.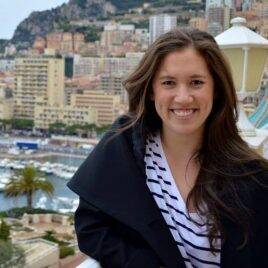 Katie Lee
Restaurants
Rosewood Miramar Beach features seven restaurants and bars, including Caruso's, a more formal restaurant located above the sand with expansive ocean views. Led by executive chef Massimo Falsini, the eatery offers al fresco seating and is open daily for dinner. There is also the Miramar Beach Bar, the al fresco, oceanfront bar made to feel as if one is on a sailing vessel. Inside the Manor House is the more casual all-day restaurant, The Revere Room in addition to the Living Room, and the outdoor Veranda, ideal for leisurely light dining throughout the day. A poolside eatery, Scoop Shop, offers ice cream, sandwiches, and other fare while Cabana Bar touts refreshing cocktails and light food poolside.
Bar
Retreat to the handsome surroundings of The Manor Bar for handcrafted cocktails, delectable hors d'oeuvres and selections from the bar's coveted wine list. This candlelit, wood-paneled haven is ideal place to gather for pre- and post-dinner libations accompanied by the sounds of live piano music performed nightly.
Who's it for?
This hotel is perfect for couples celebrating special occasions (the Beach House guest rooms are so intimate nestled right over the sand) and families alike! The Garden Bungalows are all quite large with beautiful grassy areas for kids to play. This hotel is perfect for anyone wanting a quick weekend getaway or someone wanting a week-long beach vacation!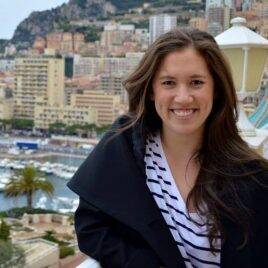 Katie Lee
Location
Situated on one of the most beautiful and exclusive beaches in Southern California, Rosewood Miramar Beach is located 80 miles north of Los Angeles in Santa Barbara's affluent Montecito community. Right off Highway 101, this posh hotel is 4 miles from the famed Stearns Wharf and neighbors shopping, restaurants and a lively atmosphere.
Book Now
Connect with an agent to plan your next trip.