Rosewood San Miguel de Allende
San Miguel De Allende, Mexico
SWIPE THROUGH GALLERY
"Set in the heart of this charming artists' village, the 67-guestroom Rosewood San Miguel de Allende promises a stay fit for dignitaries."
Description
Cradled within the historic heart of downtown and just blocks from El Jardin, Rosewood San Miguel de Allende features 67 beautifully appointed guest rooms and suites, plus seven luxurious and comfortable residences. All rooms and suites offer spacious living areas, wood-beamed ceilings and furnishings of the finest Mexican craftsmanship. The resort includes a Sense, A Rosewood Spa®, state-of-the-art fitness facilities, 1826 Restaurant, Luna Rooftop Tapas Bar, large indoor and outdoor event space, luscious gardens and a unique outdoor amphitheater.
Vibe
Rosewood San Miguel de Allende feels like a 21st century version of a renaissance, in one of the most historic Mexican towns.
Rooms + Suites
Inspired by the interior decor of a Spanish hacienda, the rooms feature anywhere from 570 to 3,000 square feet. The hotel rooms offer sumptuous furnishings, including stunning handmade fabrics finished with styles typical of this area. The rooms are located in two main buildings divided into one main Casona builidng and the other building located near the lush gardens. Accomodations offer beautifully appointed balconies and terraces as well as bathrooms with luxury finishes.
Pool + Gym
Three pools are located at the hotel (including a family pool), one Jacuzzi and ample space to relax and enjoy the beautiful San Miguel weather. Cozy up in a cabana to really get into relaxation mode under the Mexican sun.
The Fitness Center at Rosewood San Miguel de Allende features state-of-the-art equipment and offers guests a variety of group and personal classes. Yoga, Pilates and Kinesis machines are available for core workouts. Cardio options include a variety of equipment as well as aerobics, Zumba and step classes. A personal trainer is available for strength training.
Spa
Sense, A Rosewood Spa® is inspired by San Miguel de Allende's recognized positive energy and signature treatments integrate Mexican healing traditions with indigenous ingredients. Located on the top floor of La Casona, the hotel's main building, this world-class spa sanctuary presents a full range of therapies, treatments, massage and facials and offers some of the most extensive facilities among San Miguel de Allende spas. Sense spa offers separate facilities for men and women featuring saunas and steam rooms.
Restaurants
The resort features a variety of culinary venues, offering a range of distinctive dishes to suit the most discerning palates. In 1826, the town adopted the name "San Miguel de Allende" in honor of Mexican Independence hero "Ignacio de Allende." So, at the resort's signature restaurant, 1826, the country's heritage is continually celebrated with traditional and innovative Mexican culinary expressions. Guests can enjoy a choice of dining al fresco on the patio amid the vibrant gardens surrounding "La Casona" or indoors in proximity to the restaurant's bustling open artisan kitchen.
Located across from 1826, The Bar is unequivocally colonial in style. Dark woods and a stone fireplace provide a warm interior ambience. On the exterior terrace, guests can relax with a premium tequila or mezcal, a classic malt or signature cocktail with the glow from the natural fire casting warm shadows on the citrus trees as they gently sway in the cool evening breeze. Every Friday and Saturday Tequila Bar offers a new sensation on San Miguel: Sushi nights!
Under clear, star-studded skies, the Luna Rooftop Tapas Bar serves up savory authentic Mexican and Spanish tapas that can be enjoyed individually or family style. A tempting, casual place to linger after the day's pursuits, this al fresco setting presents breathtaking views of La Parroquia, the city and magnificent sunsets. For more casual culinary experiences taking full advantage of San Miguel's warm sun, AGUA, the poolside restaurant and bar, offers refreshing beverages, specialty cocktails, Mexican snacks and light fare.
Bar
At both bars, Luna Rooftop Tapas Bar and Tequila Bar, the mixologist has ready an artisanal cocktail menu with drinks that are made with local, organic ingredients that make the guest enjoy authentic flavors not only in the gastronomy but also in the bar.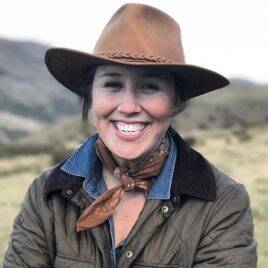 Alexandra Stockton
Who's it for?
Rosewood San Miguel de Allende welcomes everyone and has options for all travelers, from romantic dinners to the Kid's Club and a Pet Program, everyone will be taken care of with the utmost hospitality. Plus, they have some excellent wedding and corporate retreat spaces.
Location
The charming and historic town of San Miguel de Allende captures the senses with colorful colonial buildings and a lively arts and culinary scene. Music is everywhere and the air is fragrant with flowers and herbs from the town's many rooftop, balcony and courtyard gardens.
Book Now
Connect with an agent to plan your next trip.