Singita Faru Faru Lodge
Grumeti Reserve, Tanzania
SWIPE THROUGH GALLERY
"The Faru Faru team so warm, immediately making you feel like you're just hanging out in your very own home set within the stunning Serengeti."
Description
Nestled within Singita's 350,000-acre private reserve in northern Tanzania, Faru Faru embodies a fresh take on African bush appeal and ushers in a new era of luxury wilderness safaris. The lodge's contemporary take on geometric African décor and design sets the tone for this epic wilderness retreat in the heart of the Serengeti. The relaxed approach to luxury forms a golden thread throughout this easy-going lodge in the heart of the Serengeti.
Vibe
The Faru Faru team so warm, immediately making you feel like you're just hanging out in your very own home set within the stunning Serengeti. Not to mention, we guarantee your jaw will literally drop when you walk into this open-air paradise…it's something you have to see to believe.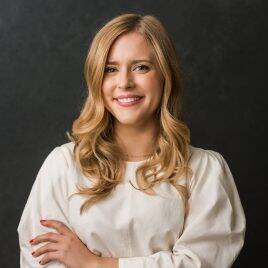 Kayla Douglas
Rooms + Suites
Singita Faru Faru Lodge is a mix of contemporary, organic style and the quirky practicality of a traditional botanist's camp. With seven 1-bedroom suites, one family suite, and one 2-bedroom suite with a private pool, Faru Faru Lodge is able to cater to couples as well as large groups and families. Unlimited natural light and the rich, layered colours of the landscape flow into the living spaces and suites, captured in a pale-on-pale palette offset by hues of winter grasses and pink river clay.
Catering for every creature comfort with intuitive ease, the relaxed luxury of Faru Faru's vast bedroom suites is subtly emphasised with cool, clean aesthetics and wide, oversized windows that open up to welcome the restorative natural surrounds inside. You're going to love the outdoor showers and privacy offered by the thoughtful design of each accommodation. The outdoor seating area connected to each suite is also a huge bonus; it makes for the perfect space to read in between game drives.
Pool + Gym
There are two pools at the main lodge area at Singita Faru Faru Lodge as well as a private infinity pool at the lodge's private villa suite. For those who want to squeeze in a workout, there's a fully-equipped fitness centre. The gym looks out onto picturesque views of the bush, allowing you to keep an eye on the action outside while you work out!
Spa
The Singita wellness philosophy creates an environment for our urban-weary guests to reconnect to nature, revive their senses, restore their body and mind, and explore our African culture. The spa journey can be performed in the tranquility of the spa, out on a private deck or in the comfort of guest suites. The products used are carefully selected for the positive impact that they have on our guests and the environment; Dermalogica uses only the finest ingredients available from eco-safe sources, doesn't test on animals and are suitable for both men and women.
Restaurants
An interactive kitchen and multiple airy enclaves for dining and drinks add personality to every culinary moment at Singita Faru Faru Lodge. The café-style bar at the heart of the lodge hums with a subtle sparkle that spills over to the pool area. Breakfast is best enjoyed outdoors where the central waterhole and magnificent scenery consistently connect guests with nature (be sure to try the decadent french toast!). Plus, the signature 'bar-deli' allows guests to grab a snack to bring along on a game drive or just to have a bite in between meals.
The culinary experience at Singita's lodges and camps is an integral part of any visit to these incredible wilderness areas. Each and every plate is an expression of the company's commitment not only to creating an outstanding food offering that perfectly complements the exquisite surroundings in which guests find themselves, but to the importance of practising environmental sustainability at every level, including in the kitchens. From a thoughtful afternoon tea spread to a delightful three-course dinner, foodies will be in heaven at Faru Faru.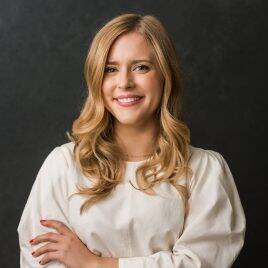 Kayla Douglas
Bar
Singita is recognised as one of Africa's most influential collectors of wine, with an extensive cellar showcasing a premium selection of wines, including some of the continent's most sought-after private reserves, including exclusive release, limited single vineyard and rare auction wines. It's safe to say that wine is a key ingredient of the unique Singita experience. Personalised wine tastings within the unique ambience of each lodge's own temperature-controlled cellar are a true guest favourite, for connoisseurs and casual tasters alike. Singita's experienced sommeliers are able to guide guests through a variety of wine styles, years and cultivars to find the wines most suited to their individual tastes. After dinner, guests an easily transition to the firepit, making for magical evenings under starlit skies with a glass of their new favorite wine in hand!
Who's it for?
With a total of 9 luxury suites, Singita Faru Faru Lodge is able to cater to families in the Family Suite, and large groups and couples in the 1-bedroom suites and in the 2-bedroom suite which includes a private infinity pool.
Location
Singita Grumeti offers visitors a front row seat to the Great Migration as well as countless other wildlife experiences all year around. Singita Faru Faru Lodge is situated on along the riverside and built on a gently sloping hill, perfectly positioned on the renowned migratory route – a place where you can quite literally, expect the unexpected.
Book Now
Connect with an agent to plan your next trip.