Singita Sabora Tented Camp
Grumeti Reserve, Tanzania
SWIPE THROUGH GALLERY
"As you arrive at this intimate explorer's camp, you immediately sense you're in for a nostalgic adventure."
Style
Wellness
Ecotourism
Hideaway
Description
Steeped in character, Singita Sabora Tented Camp surprises guests with an opulence that is delightfully out-of-place with the rugged terrain of the surrounding savannah plains. The tents lead directly onto the plains where daybeds are scattered to provide spots for afternoon naps and incredible game-viewing. It's not unusual to see plains game roaming freely through the camp, and zebra rolling on the clay tennis court next to the spa. The epitome of tented luxury, this camp evokes the elegance and adventure of a bygone era.
Vibe
An unforgettable East African experience, this intimate tented camp is modeled on an explorer's camp in the middle of the game-rich savannah plains of the Serengeti.
Rooms + Suites
The nine en-suite tents are lavishly furnished with a treasure trove of antiques and artifacts, original campaign furniture, Zanzibari chests, Persian rugs, and masses of crystal, silverware, and brass. Maasai blankets and traditional beadwork add an authentic local touch. Guests will also feel immersed in the bush with the help of their outdoor shower! The tents lead directly onto the plains where daybeds are scattered to provide spots for afternoon naps and incredible game-viewing.
Pool + Gym
Singita Sabora Tented Camp has a pool at the main tented lounge area. There's also a fully equipped fitness centre available for guests' convenience. Each facility provides picturesque views of the bush, allowing you to keep an eye on the action outside while you work out. Plus, experience a game of tennis as you never would have before! Enjoy your time on court whilst being surrounded by the beauty of the African wilderness. Cool down with rewarding refreshments and a dip in the nearby swimming pool.
Spa
The Singita wellness philosophy creates an environment for urban-weary guests to reconnect to nature, revive their senses and restore their mind-body connection. The spa treatments can be performed in the tranquility of the spa therapy tent – which opens out onto the savannah plains – out on a private deck, or in the comfort of guest suites. As a bonus, the Dermalogica products used are carefully selected for the positive impact that they have on guests and the environment. But most importantly, there's seriously nothing more relaxing than a 90-minute massage with the soothing sounds of the bush in the background!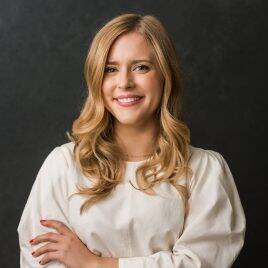 Kayla Douglas
Restaurants
The culinary experience at Singita's lodges and camps is an integral part of any visit to these incredible wilderness areas. Each and every plate is an expression of the company's commitment not only to creating an outstanding food offering that perfectly complements the exquisite surroundings in which guests find themselves, but to the importance of practising environmental sustainability at every level, including in the kitchens. Chef Mia will make sure that each and every meal is an experience to be savored.
Bar
Singita is recognised as one of Africa's most influential collectors of wine, with an extensive cellar showcasing a premium selection of wines, including some of the continent's most sought-after private reserves, including exclusive release, limited single vineyard and rare auction wines. It's safe to say that wine is a key ingredient of the unique Singita experience. Personalised wine tastings within the unique ambience of each lodge's own temperature-controlled cellar are a true guest favourite, for connoisseurs and casual tasters alike. Singita's experienced sommeliers are able to guide guests through a variety of wine styles, years and cultivars to find the wines most suited to their individual tastes.
Who's it for?
The camp is well-suited for couples and families are welcome to explore the Serengeti wilderness. However, due to the remote and exposed location of the camp, it's recommend that children are over the age of ten. Activities are tailored specifically to suit each family and babysitting services are available. In the interest of safety, participation of children in any game activities is at the discretion of their guide.
Location
Singita Sabora Tented Camp is situated in an untouched wilderness area of the Grumeti Reserves, situated for prime game viewing.
Book Now
Connect with an agent to plan your next trip.