The Brando
French Polynesia
SWIPE THROUGH GALLERY
"Sustainable island luxury in French Polynesia"
Style
Beach
Ecotourism
Hideaway
Description
The Brando is a unique luxury resort on French Polynesia's breathtakingly beautiful private island of Tetiaroa – an atoll composed of a dozen small islands surrounding a sparkling lagoon 30 miles north of Tahiti. The resort was designed to reflect Polynesian lifestyle and culture. Each luxurious villa has its own plunge pool and private beach area. The all-inclusive resort offers two restaurants showcasing Polynesian and French cuisine, a beautiful Polynesian spa overlooking a lily pond, an organic garden, diving and other water activities, a large lagoon-side pool, a lagoon view bar, a beach bar, tennis courts, a library, and a boutique.
Vibe
Relaxed Island Luxe: The Brando offers carefree luxury in the midst of pristine nature.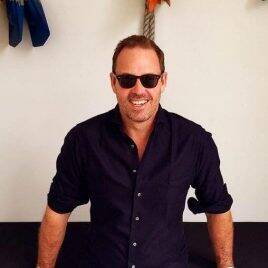 Brent Wallace
Rooms
The resort features 35 villas on white-sand beaches frequented by sea turtles, manta rays and exotic birds. Large one-bedroom villas are equal in size and there two, three and four bedroom options. Villas are minimally designed and decorated. Expansive, polished interiors open to the outside and your own private plunge pool. The sleeping and living pavilion is attached to a stunning bathroom where you can also bathe under the stars.
Beds and linen are crisp white dreamy fantasies. These bedrooms scream "room service."
Sustainability
In addition to being a luxury resort, The Brando is a pioneering model of sustainable technology with sea water air-conditioning and energy from the sun and coconut oil. Protection of the abundant tropical fish and other marine life is core to the resort's mission, and there is an eco-station for scientific research that guests can visit. With deep respect for its cultural legacy and the use of historical practices and new technologies to provide extraordinary luxury in an environmentally friendly manner, the Brando brings the past and future together into a place beyond time, invigorating the spirit and enriching and changing all who visit.
Restaurant
Food and beverage at The Brando is outstanding, made even more impressive by the fact that it is so isolated. Enjoy breakfast in your villa or beachside at Beachcomber Cafe. For lunch, I'd suggest take a seat at Bob's Bar which must be the world's chicest beach shack serving all day dining and cocktails that inspire.
Dinner can be set up privately on a beach at sunset or perhaps the Teppanyaki restaurant might take your fancy. Fine dining comes in the form of Les Mutinés by Guy Martinés which is only open for dinner. Here you can dress up and relax in air-conditioned comfort while dining in delicious high style.
P.S Vegans are very well catered for at Beachcomber Cafe and Les Mutinés.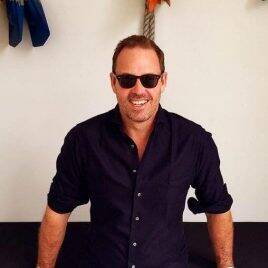 Brent Wallace
Spa
Varua Polynesian Spa is nestled amidst the swaying coconut palms on a tranquil lagoon. The spa offers holistic treatments inspired by the ancestral Polynesian technique of "Taurumi," a deep massage that touches the soul through the body to rediscover harmony, relaxation, and inner peace. Treatments utilize sensual monoi oils sourced from local plants and flowers with healing properties. The spa includes steam baths, a tea lounge and relaxation room, and a dreamy "treehouse" spa suite for couples.
Book the private Fare Manu for a three hour spa escape with someone you love – this birds nest like structure sits six metres above the ground and is completely private and your experience will end with a romantic outdoor bath. It's dreamy. In fact, the Tahitian Royal family would retreat here to relax and indulge in beauty rituals in days gone by. Now, that's luxe.
Bar
Steps from the beach is the thatched roof Bob's Bar, named in memory of Marlon Brando's film set assistant. At the end of a day of shooting, Brando and Bob would wind up at the bar for long talks. This is the ultimate hangout for mingling with your fellow castaways, alongside master tropical mixology with an arm's length cocktail list.
Get to know the entertaining bar staff, they have stories to tell that are not to be missed. Here you dine in island style with the chicest of service. It's totally unique.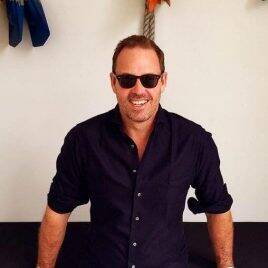 Brent Wallace
Activites
The Brando offers a wide variety of non-motorized water sports with expert marine biologists. The crystal-clear waters and living reef around The Brando are ideal for snorkeling, scuba diving, kayaking, paddle boarding, fly fishing and birdwatching. There are a dozen surrounding motus (small islands) which are untouched and can be explored by boat.
Depending on the time of year you visit, guests may be treated to the awe-inspiring sight of whales breaching and turtles hatching. Stargazing is a must, with the southern sky is blanketed in an explosion of constellations. There are a number of cultural activities to choose from including traditional Polynesian arts and crafts, dance, and evening storytelling.
Kids
Children and families are most welcome. The Brando's in-house "Lagoon School" will keep the little ones happy and they'll learn all about the reef and conservation at the same time.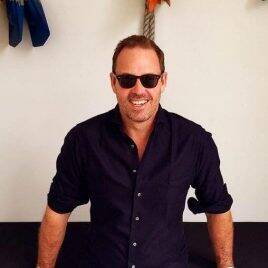 Brent Wallace
Location
The private atoll of Tetiaroa is reachable by a 40-minute charter flight from a private terminal at Tahiti's Faa'a International Airport, landing on the resort's private airstrip on one of two 8-passenger turboprop twin-engine planes. Tetiaroa is comprised of a dozen pristine motus and surrounded by a spectacular lagoon of every shade of blue imaginable. The Brando is located on Onetahi, the favored motu of Tahitian royalty, who chose it as their summer retreat. Later, Marlon Brando acquired the island due to his passion for preserving the island's cultural richness, natural beauty, and incredible biodiversity.
Book Now
Connect with an agent to plan your next trip.