The London Edition
London, U.K.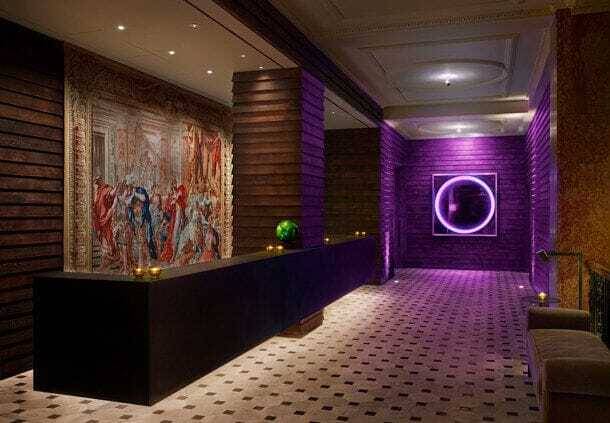 SWIPE THROUGH GALLERY
"A chic, hip, design-focused luxury hotel in the heart of London."
Vibes
Chic, innovative, city design hotel.
Rooms
Clean, modern rooms with oak-panelled floors and walls, all white linens, silk rugs and drapes. The best part of the rooms are the fur blankets at the end of each bed, which are incredibly soft. Don't forget the a gold-leaf baroque framed Hendrik Kerstens photograph in each room!
Pool/Gym
There's a mid-sized gym with everything you'd need for a workout.
Restaurant
The amazing onsite restaurant, Berner's Tavern, is headed by Michelin-starred chef Jason Atherton, and offers a contemporary British menu that features simple elegance. Located just off the lobby, the menu specifically highlights the freshest produce available on the British Isles. Adding to the ambience, there are also over one hundred pieces of artwork on the walls, specially curated for the hotel.
Bar
The Lobby Bar features new and creative concoctions, set in an iconic, ornate room with an eclectic mix of modern furnishings and British-designed furnishings. The reservation-only, exclusive Punch Room is located in a private back room behind the lobby and features carefully crafted, delicious specialty punches in an oak-paneled den resembling an English Manor house or nineteenth-century London's private clubs, with a modern twist. And if that's not enough, there is also a club in the basement, although you'd never know it's there.
Location
London's Fitzrovia neighborhood, directly north of Soho.
Book Now
Connect with an agent to plan your next trip.