The Old No. 77 Hotel & Chandlery
New Orleans, Louisiana
SWIPE THROUGH GALLERY
"The perfect spot to stay to feel like a NOLA local."
Description
A trendy and hip hotel, with lots of exposed brick and local touches, this hotel is perfect for those who are looking for lofty rooms with lots of character. Whimsical touches around the property add to the guest experience, like a vintage cigarette machine that dispenses fun-sized art from local artists. Even those who aren't staying will most definitely make a trip to Compere Lapin, James Beard Best Chef Nina Compton's wildly successful restaurant housed in this hotel.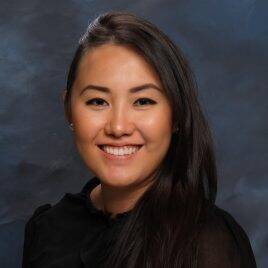 Suzy Xiu
Rooms + Suites
This is a brand new hotel with accents to bring in the history of the area. Rooms feel updated but not cookie cutter, with plenty of high ceilings to make them feel extra spacious. Each room is enhanced by art from local artists. There is even a Studio Room category for solo travelers in the creative industries who want to enjoy a custom-made loft bed and a painting corner.
Well + Fit
Based on the belief that mindfulness, movement and wellness should be accessible both at home and on the road, Provenance Hotels' Well+Fit program is an amenity designed to move you while you're on the move. From top-of-the-line equipment in our fitness centers – to bringing high-intensity workouts into the comfort of your guestroom with streamed online videos, Provenance Hotels' Well+Fit program is designed for the well-traveled and well-traveler.
Compère Lapin
Compère Lapin was named New Orleans' 2016 Restaurant of the Year by The Times-Picayune. Chef Nina Compton highlights the indigenous ingredients of the Gulf while melding the cuisine of her Caribbean upbringing with her love of French and Italian techniques. The result is an inventive menu that earned Chef Compton a nod as one of Food & Wine Magazine's Best New Chefs in 2017.
Tout La
From the kitchen of Compère Lapin comes a selection of custom created local roasted coffee from French Truck, house-made pastries, breakfast items and cocktails, plus grab-and-go options for guests looking for a quick bite before heading out.
Artists in Residence
Believing in the creative magic that New Orleans inspires, the Old No. 77 Hotel & Chandlery's Artist in Residence program invites an out-of-town artist to take up residence at the Warehouse Arts District hotel each summer during the month of July while the artist produces a collection of original works inspired by the Crescent City. Guests can enjoy the rotating gallery during their stay.
Location
New Orleans' Warehouse District, 3 blocks from the French Quarter
Book Now
Connect with an agent to plan your next trip.