The Standard Ibiza
Ibiza, Spain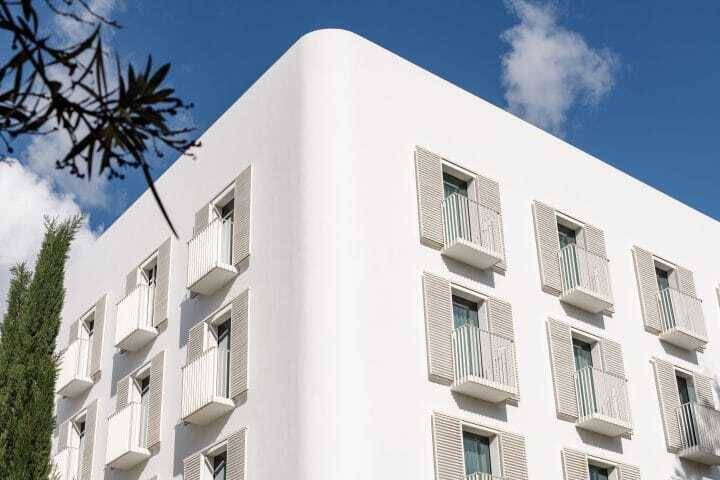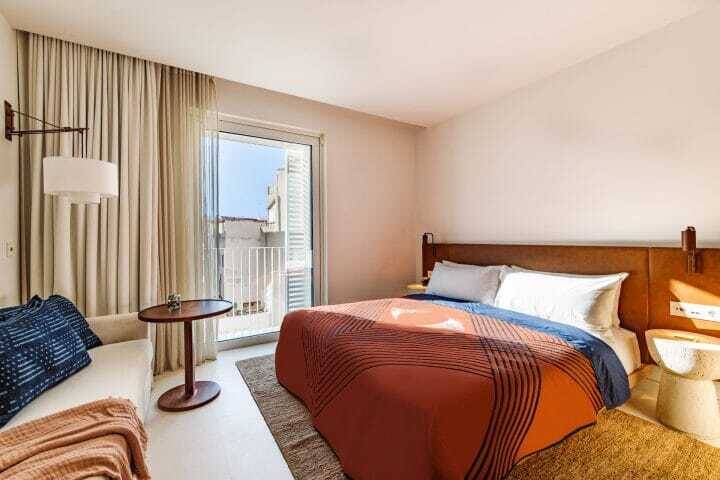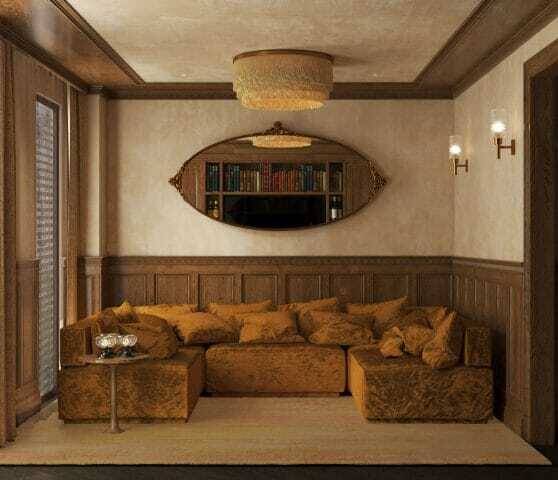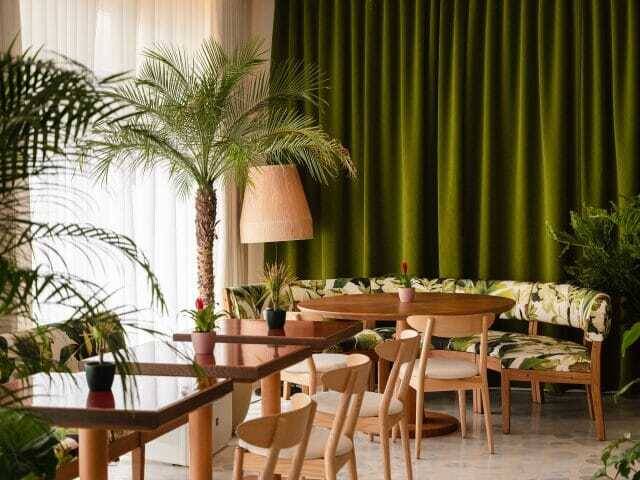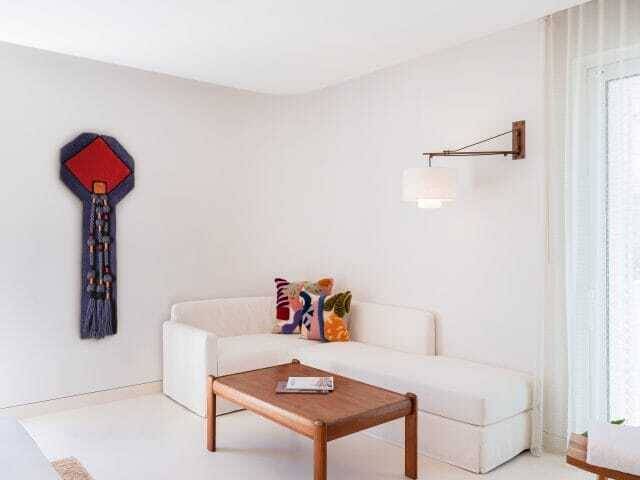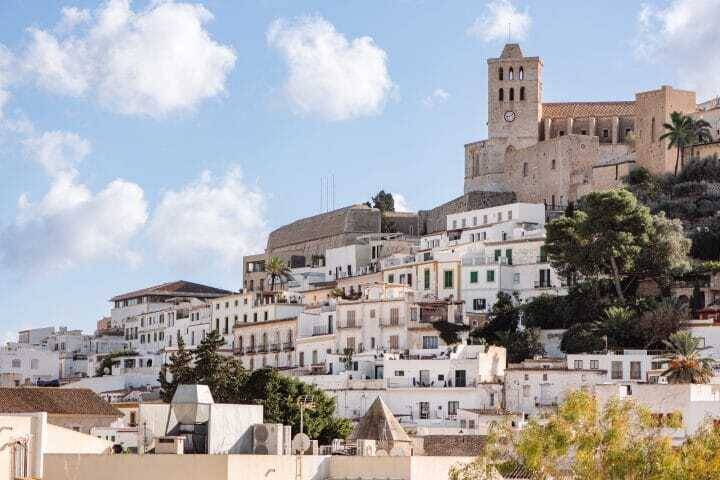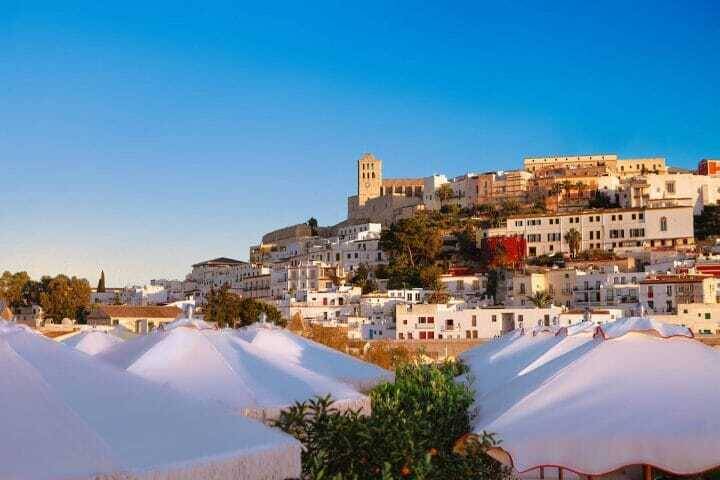 SWIPE THROUGH GALLERY
"A fresh, bold take on an iconic beachside experience."
Description
The Standard Ibiza is a year-round adult playground set in the heart of the city's Old Town. Embracing the island's bohemian history, this hotel was designed to blend the collection's bright and eclectic nature with keeping with the island's naturally lush identity. From rooftop bars to private villas, the property celebrates the resurgence of the energy that originally attracted so many to this iconic island.
Rooms + Suites
All fifty-three rooms and suites inside The Standard Ibiza's clean, stark-white building offer rain showers, Bluetooth speakers, minibars, and Davines Bath Amenities. Each accommodation also features incredible natural light and sound-proof windows to enjoy an oasis in the middle of the Old Town. The crowning jewel of the property – reserved only with the help of your SmartFlyer travel advisor – is their freestanding 14-bedroom private residence, Casa Privada. One block from the hotel, this residency provides guests with a rooftop pool and bar, gym, and private lounge. This option is perfect for large friend groups and family trips.
Pool + Gym
The Standard Ibiza's rooftop bar features a 15-meter swimming pool and panoramic views of the island. There are also lounges and sunbeds serviced by their UP restaurant.
The hotel also has a compact gym with treadmills, rowing and cycle machines, weights, pumping music, and a vibrant mural by artist Nicolas Villamizar on full display.
Spa
Guests staying at Casa Privada are granted access to the residency's treatment room, including a steam room and a menu of classic wellness experiences.
Restaurants
UP is The Standard Ibiza's daytime restaurant, fitted with one of Ibiza's only rooftop pools and plenty of lounge space to soak up the island sun. On the ground floor, guests can visit Jara to feast on farm-to-table cuisine café-style. We recommend trying their vine-ripened tomato tartare and bass "divorciado".
Bar
The Standard Ibiza's expansive ground floor bar at Jara is a local favorite all throughout the day and evening. Try their signature drink: the Balearic Mule, the hotel's refreshing twist on a classic Moscow Mule. This is a citrusy cocktail with a touch of rosemary and ginger.
Who's it for?
The Standard Ibiza is an adult-only playground perfect for couples and friend groups who are seeking a quintessential island experience. Casa Privada is perfect for hosting larger groups such as team retreats that are looking for elevated privacy to plan and celebrate the year ahead.
Location
The Standard Ibiza fronts the island's main plaza, Vara de Rey, in the heart of Ibiza's Old Town and a stone's throw away from the marina. Formentera is just a short, 20-minute ferry trip away for a leisurely lunch, cocktails, and late afternoon swim.
Book Now
Connect with an agent to plan your next trip.