The West Hollywood EDITION
West Hollywood, California
SWIPE THROUGH GALLERY
"As one of the most anticipated hotel openings in quite some time, The West Hollywood EDITION exceeds all expectations."
Description
The West Hollywood EDITION is located on the corner of West Sunset Boulevard and North Doheny Drive, where West Hollywood meets Beverly Hills. Featuring 140 guest rooms and 48 suites with 2 penthouses. The hotel boasts inspiring and sophisticated outlets which include a signature restaurant, lobby lounge, basement club, expansive rooftop pool and a 6-treatment room spa.
Vibe
Chill during the day, lively during the evening. Great nightlife scene, especially upstairs on The Roof, especially for taking in the best views of the city.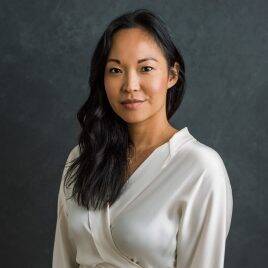 Erina Pindar
Rooms + Suites
The West Hollywood EDITION's 190 guest rooms, 48 spacious suites and 2 penthouses with expansive outdoor terraces feature stylishly modern decor and posh detailing by Ian Schrager. Guests will enjoy luxury amenities and large floor to ceiling windows that feature stunning views of Los Angeles or the Hollywood Hills.
In true EDITION style, rooms feel light and airy. Clean, modern design with the signature storied fur thrown as a nod to Ian Schrager's childhood. Full size Le Labo amenities for that New York touch. Suites are spacious and have terraces looking out onto West Hollywood and beyond. We love the Superior Villa Suite for those needing outdoor space but the Deluxe Terrace will offer an outdoor space as well.
Ruthie Wysor
Pool + Gym
Guests will love the option to dip into the rooftop pool overlooking the West Hollywood hills. The gym at The West Hollywood EDITION features a state-of-the-art 24-hour fitness center complimentary to all guests and includes natural light, state-of-the-art strength training, weight and cardio equipment. We love that they offer Peloton bikes to stay on top of your regime!
Spa
The Spa at The West Hollywood EDITION is the first luxury destination in Los Angeles to weave together wellness, mindfulness and beauty from within, through treatments and experiences that embrace healthy lifestyles and ecological well-being. Services rooms include technology-forward treatments with sound and light, recovery therapies to restore the mind and body, and ancient rituals such as self-guided meditation. Inner health and nutrition are a focus with plant-derived products, including essential oils.
The intimate space feels cocoon-like and cozy, sure to put you right at ease. Their innovative treatments put trendy plant-derived products like CBD at the forefront. If you love a sports massage, their version is a "In Strength" which uses the Hypervolt tool to really dig deeper into tender muscles.
Restaurants
The property offers impeccable dining options for breakfast, lunch at dinner. At Ardor, California native John Fraser – who's spearheading the food and beverage experience at The West Hollywood EDITION – has created signature dishes showcasing vegetable-forward healthy California cuisine. Recognized as one of the best vegetable chefs in the world, Fraser's menu features an artful balance of produce and meats, using techniques from around the world and products sourced hyper-locally. Up on The Roof, guests can soak up the sun and views that sits flush atop a terraced deck adorned with wooden bench seating, mature trees and terra cotta potted plants. The Roof's menu offers Latin and tropical-inspired cocktails with Southern California flair.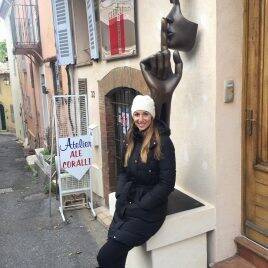 Laura Ball
Bar + Club
Featuring bespoke cocktails, Lobby Bar is a new kind of gathering place for guests and West Hollywood locals alike. The Lobby Bar serves an all-day menu by Chef John Fraser to compliment the inspired beverage experience. Meanwhile, party-goers will be drawn down below to Sunset, a highly anticipated modern and new kind of gathering place in the spirit of the dozens of clubs that dotted Sunset Strip in the 60's and 70's. With a focus on both great cocktails and great music, Sunset has been curated by acclaimed DJ Zen Freeman.
Who's it for?
It's best for travelers who prioritize great food and beverage alongside fun entertainment. Guests can also be sure to focus on wellness thanks to the plentiful amenities.
Location
Amid eateries and nightclubs along Sunset Boulevard, this sleek hotel in a glass-fronted building off Route 2 is 4 miles from the Hollywood Bowl and 3 miles from the Hollywood Walk of Fame.
Book Now
Connect with an agent to plan your next trip.