Villa Igiea, a Rocco Forte Hotel
Palermo, Italy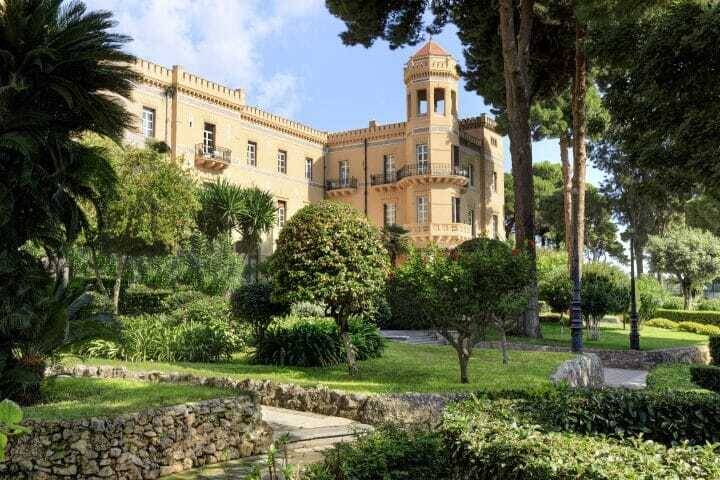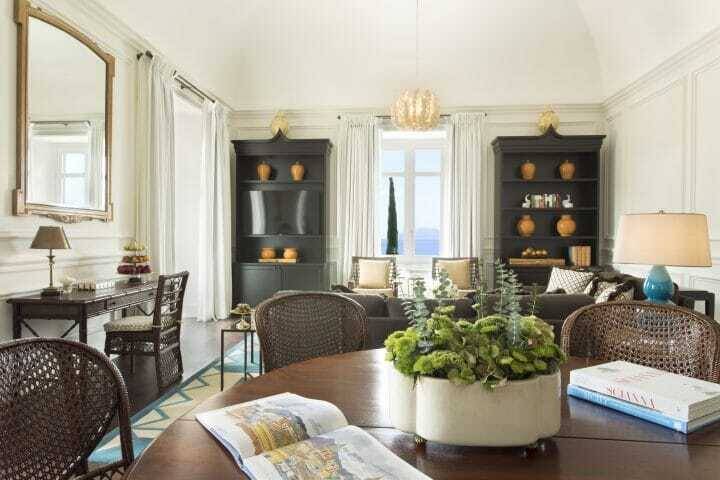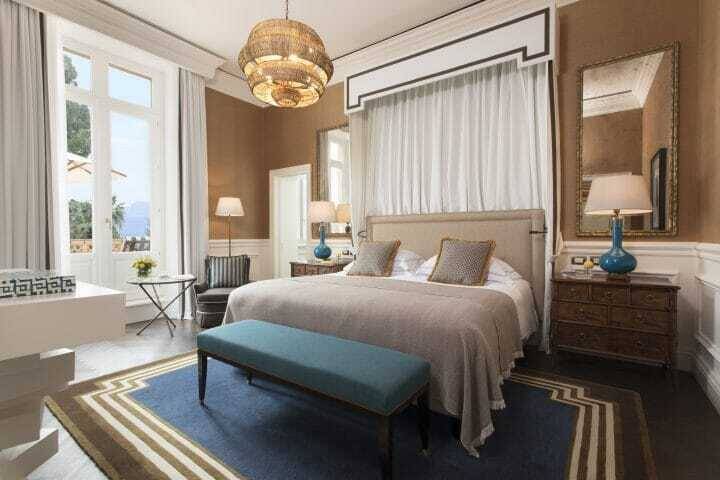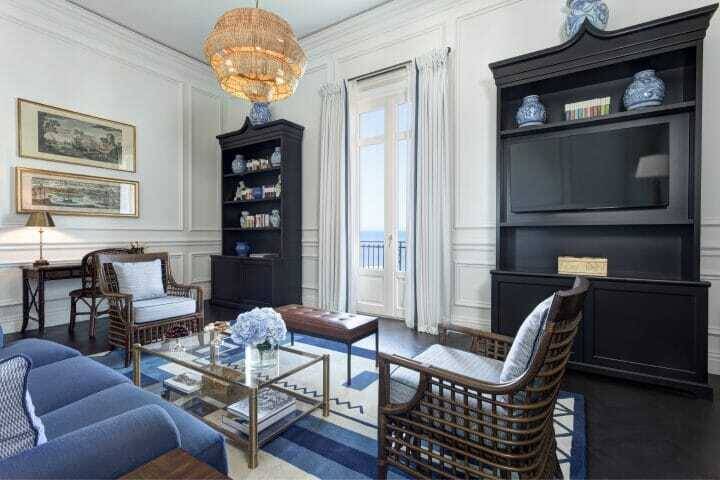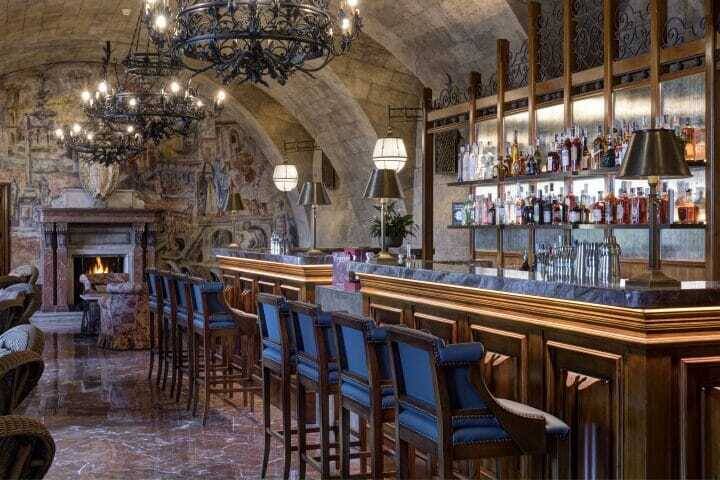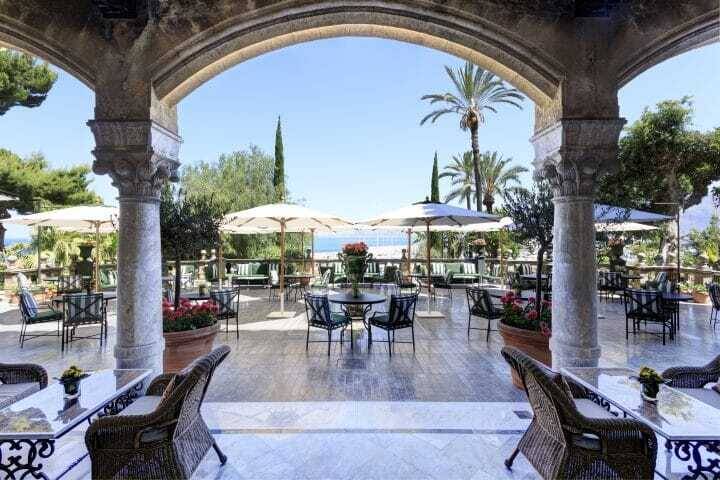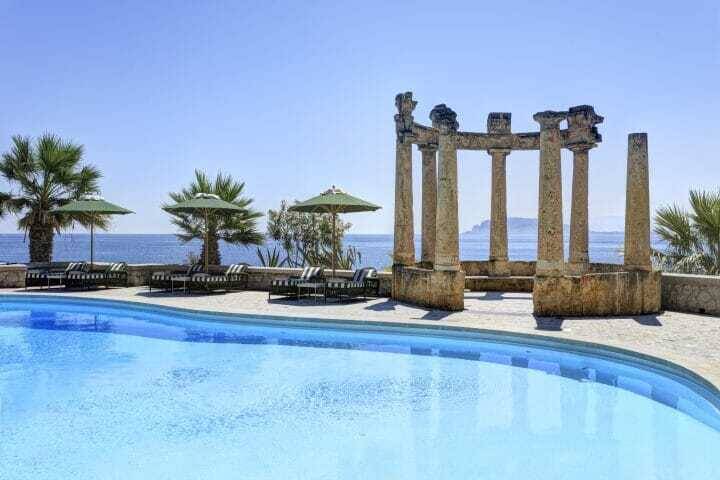 SWIPE THROUGH GALLERY
"A visually stunning urban resort steeped in coastal history."
Description
Villa Igiea is a turn-of-the-19th-century palazzo at the perimeter of vivid Palermo, the foot of Mount Pellegrino and the Gulf of Palermo. A paradise for royalty, dignitaries, and Hollywood luminaries, guests are welcomed by tiered villa gardens that sweep down to the port and out to the Tyrrhenian Sea. Originally built as a private palazzo, the Florio family purchased and restored Villa Igiea to transform it into one of the most luxurious hotels in Sicily. Notable guests include royalty such as Nicholas II of Russia, Edward VII and George V of Great Britain, Chulalongkorn of Siam, and the Duc d'Orléans who arrived by land and sea.
Vibe
Long-loved seaside-meets-city sanctuary.
Rooms + Suites
This 100-room Grade 1-listed landmark underwent a meticulous renovation. Every effort has been made to preserve its unique heritage features whilst blending them with a contemporary flair. In turn, the palazzo maintains its elegance and renowned hospitality whilst evoking the feeling of a modern private residence. Furnished with classic antiques and sumptuous fabrics in serene shades, each of the guestrooms and suites are fresh, light, and inherently Sicilian. Their Forte Suites – the Igiea Suite, George V Suite, and Donna Franca – fully immerse you in their breezy sea view terraces, lounge areas, and high-ceiling bedrooms.
Pool + Gym
Villa Igiea offers an outdoor pool within the hotel's twenty square-meters garden, featuring stunning views over the Mediterranean sea.
The hotel gym is equipped with the latest gym gadgets, free weights, and Technogym weight machines, along with a full range of Technogym cardio equipment. There is also a small fitness studio offering fitness classes, as well as a personal trainer. Villa Igiea's yoga and pilates experts specialize in a variety of practices that are guaranteed to fully engage your body. The hotel also provides osteopathy to help with musculoskeletal and systemic conditions, from headaches to arthritis. This includes a full consultation, examination, and personalized treatment plan.
Spa
The Irene Forte spa features treatments crafted from the native Sicilian botanicals harvested from Verdura Resort's Organic Farm in Sicily. Guests are invited to enjoy customizable wellness journeys in four treatment rooms, a double treatment suite with a private relaxation terrace, a beauty salon, and a terraced relaxation room. Founder Irene Forte's approach is distinguished by her high ethical standards. These benchmarks – based on research by Science Director Dr. Francesca Ferri – garnered Irene Forte Skincare B Corp status and the Butterfly Mark by Positive Luxury for sustainable excellence.
Restaurants
Florio Restaurant is perched on the cliffside, providing magnificent views of the Tyrrhenian Sea. The exquisite menu, designed by celebrated chef and Creative Director of Food for Rocco Forte Hotels Fulvio Pierangelini, is inspired by his philosophy of simplicity, generosity, and ultimate quality, as well as by the wonderful flavors of Sicily. Many of the ingredients are harvested directly from the on-property gardens and orchards. The local produce includes fresh fish and crustaceans that make up the grilled catches of the day, as well as traditional Sicilian pasta, fritti, and arancini with veggies, fruits, cheeses, and herbs. At breakfast time, guests can enjoy a seasonal breakfast in the Giardino d'Inverno ("winter garden room") with its unrivaled position overlooking the gardens and waters.
Bar
At the Igiea Terrazza Bar, guests are invited to lounge within a space lined with charming frescoes painted in the 1950s by Palermo's renowned local artist and Sicilian icon Eugenio (Gino) Morici. Guests can enjoy a stylish games room and live music every evening during the summer months, as well as an exclusive outdoor terrace overlooking the sparkling Gulf of Palermo. Creative Director Salvatore Calabrese, the bar 'maestro', developed a 'Spirit of Igiea' cocktail menu with innovative twists on modern classics. Villa Igiea's ingredients are handpicked from the herb, vegetable, and fruit garden as well as Verdura Resort's bountiful orchards where almonds, olives, and lemons are grown.
If you're looking for waterside refreshments, the Alicetta Pool Bar provides a delicious menu of Sicilian daily specials as well as fresh crudo, sashimi, and seafood platters. A highlight is their selection of fresh fish and shellfish ready to be cooked on the large open grill. For something sweet, choose from a selection of fresh fruit and homemade ice cream displayed at their charming dessert cart.
Who's it for?
Villa Igiea is idyllic for those looking for a romantic getaway bathed in timeless elegance. This hotel's wellness and culinary experience is ideal for couples seeking unprecedented privacy, whether it's their first or tenth time visiting the coasts of Palermo.
Location
Villa Igiea is easily accessible by land or sea. Guests can reach the hotel via a ten-minute drive to Palermo's center filled with the Baroque Churches, the Norman Royal Palace, and lively street markets. Year-round sites such as Monreale, Erice, and Cefalu are only minutes away by car for beautiful summertime excursions.
Book Now
Connect with an agent to plan your next trip.