Zannier Hotels Phum Baitang
Krong Siem Reap, Cambodia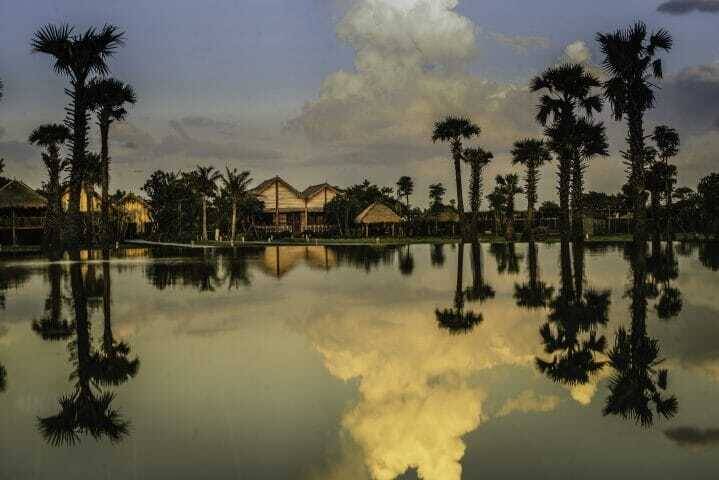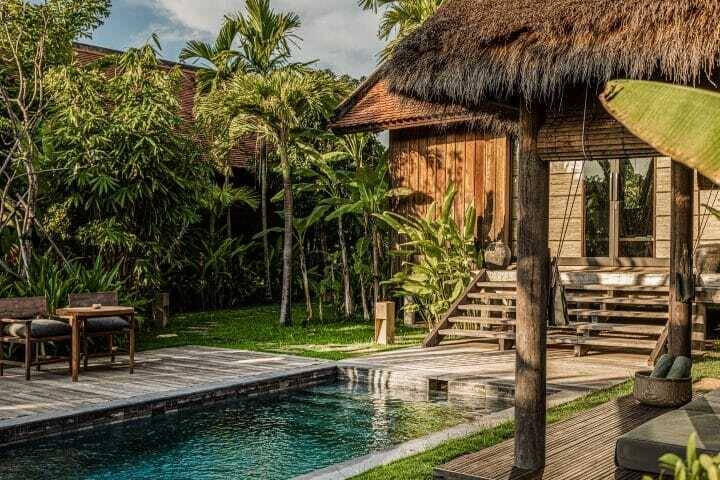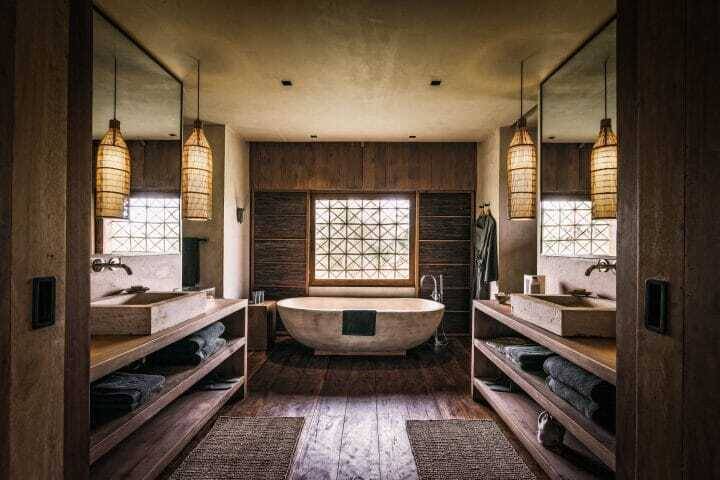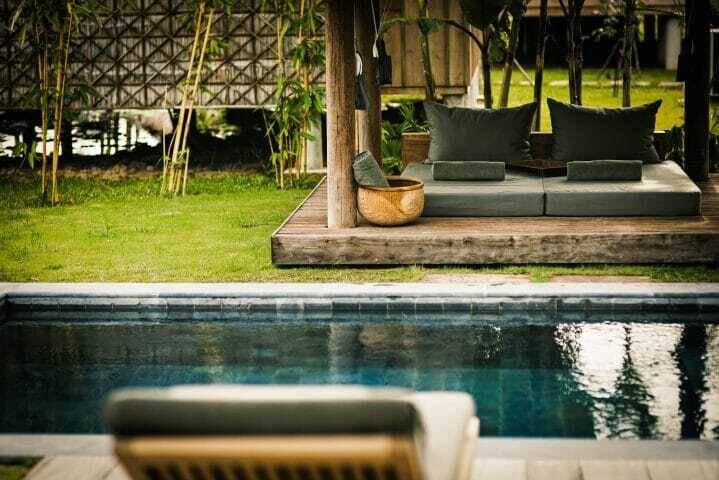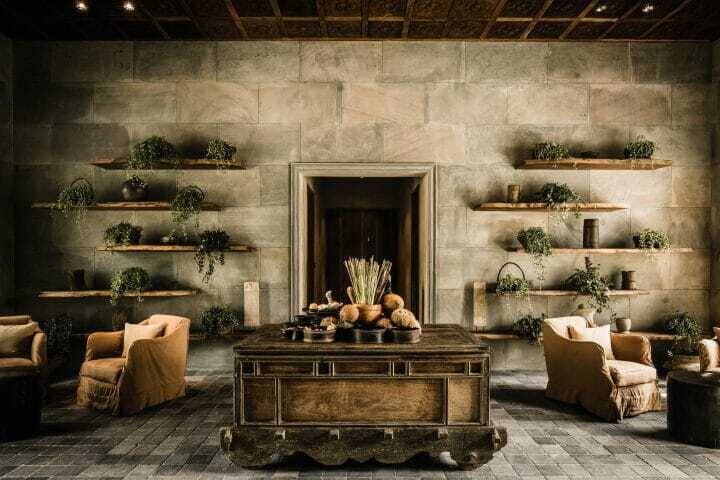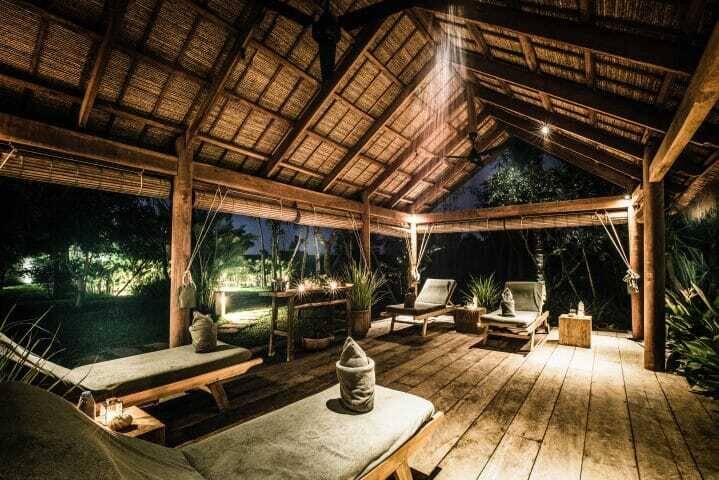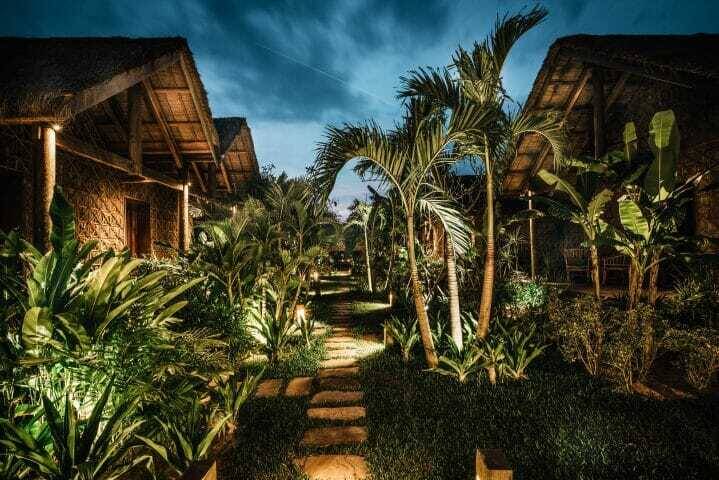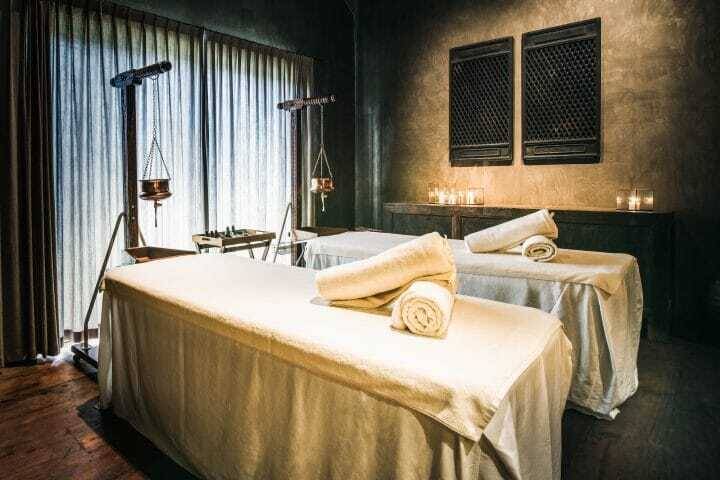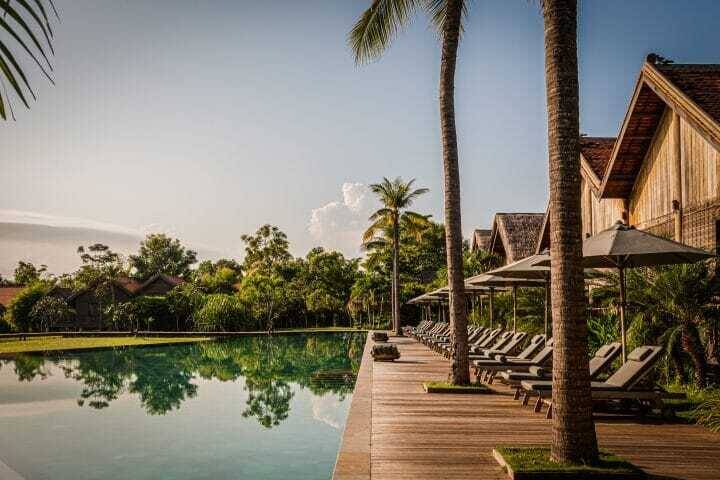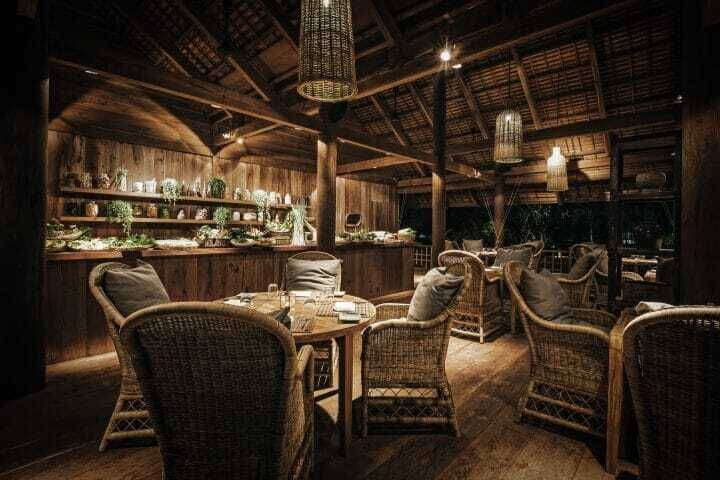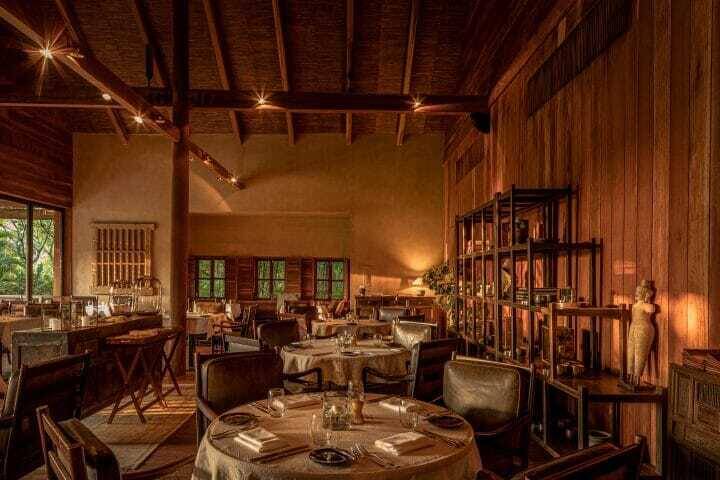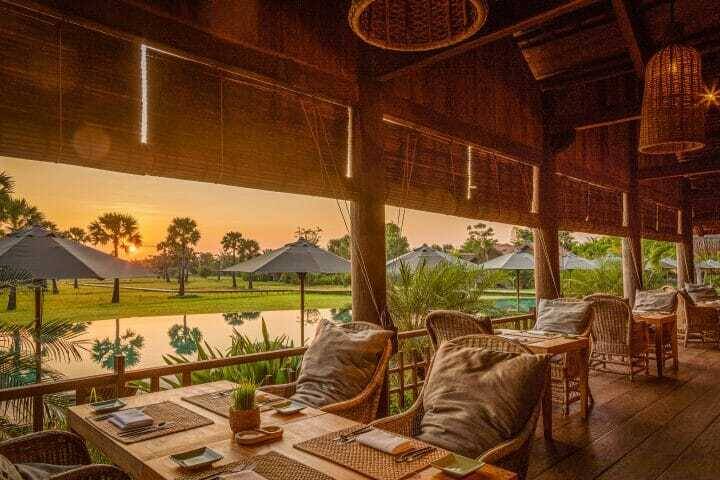 SWIPE THROUGH GALLERY
"Discover a lush hideaway amidst the Cambodian countryside."
Style
Wellness
Ecotourism
Culture
Description
Hidden away between Cambodia's picturesque countryside, vibrant Siem Reap, and UNESCO World Heritage Site of ancient Angkor Wat lies Zannier Hotels Phum Baitang. The resort lives up to its name – meaning "green village" – with its tranquil setting amongst a sea of green rice paddies and meadows. Every facet of this property is touched by Cambodia's history, from its storied buildings to the wellness experiences that immerse you in ancient Khmer therapies.
Rooms + Suites
The forty-five private villas at Zannier Hotels Phum Baitang are all inspired by traditional Khmer wooden housing. Each accommodation is sat on stilts with high ceilings, walls of woven bamboo, hand-picked antiques, beautifully aged wooden floors, and outdoor daybeds overlooking the landscape. The Terrace Villas can accommodate up to four people and provide views of the rice fields and resort garden. The Pool Villas are best fit for families with young ones, equipped with enough space for five and a private plunge pool.
Pool + Gym
Zannier Hotels Phum Baitang's fifty-meter outdoor infinity pool and fully-equipped fitness room are designed to fully integrate with the natural balance found around the resort.
Spa
The resort's Spa Temple is designed to pay tribute to ancient Angkor. The wellness center houses seven treatment rooms, a sauna, steam room and relaxation area, and a yoga pavilion. For couples, we highly recommend their Angkor Apsara and Tevta Couple Ritual which guides guests through aromatic massages, herbal body scrubs, and a private whirlpool plunge accompanied by champagne and small bites.
Restaurants
There are two main dining experiences at Zannier Hotels Phum Baitang. Hang Bay is the go-to place for guests to enjoy a fusion of cultural cuisine, from the freshest seafood to the finest steaks, all the while delighting in Phum Baitang's beautiful sunsets and starlit nights. If you're seeking an authentic Cambodian dining experience, Bay Phsar promises an array of vibrant Cambodian flavors created using local ingredients. Guests are invited to pick their own fresh ingredients and spices with the help of the resort chefs, and all the rice accompanying each dish comes straight from the surrounding paddies.
Bar
The Sunset Lounge is housed in an authentic hundred-year-old Cambodian farmhouse. This traditional lounge boasts an extensive drinks menu with a wide variety of cocktails from the traditional to the innovative, a selection of fine wines, vintage liqueurs, and premium cigars for smoking on the terrace. If you're looking for swim-up service, then check out Pool Bar. This open-air option offers light meals and refreshing homemade juices under the Cambodian sun.
Who's it for?
Zannier Hotels Phum Baitang is best suited for travelers looking to experience new traditions and discover authentic Cambodia first-hand. This is a particularly great spot for families: Zannier's Kids Club offers a variety of discovery tours through the rice paddies for young ones.
Location
Zannier Hotels Phum Baitang is nestled in a lush region of the countryside just fifteen minutes from Siem Reap International Airport.
Book Now
Connect with an agent to plan your next trip.