Zannier Hotels Sonop
Karas Region, Namibia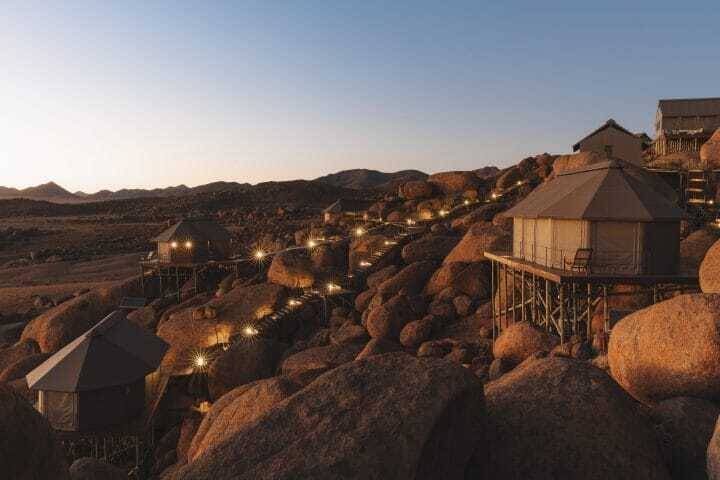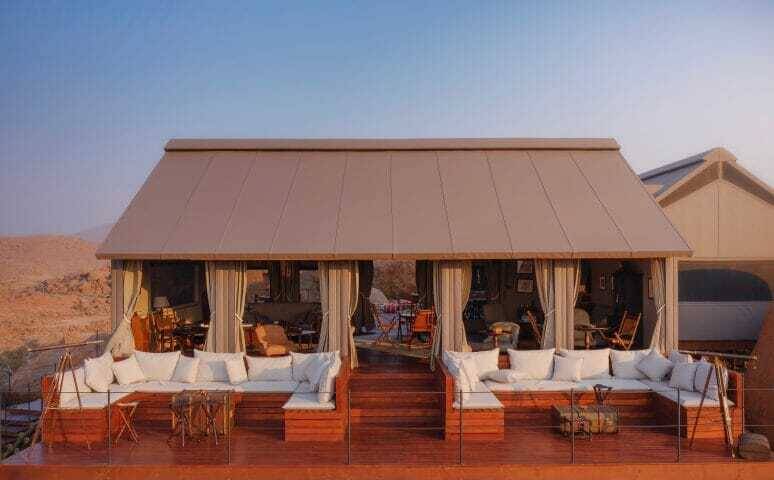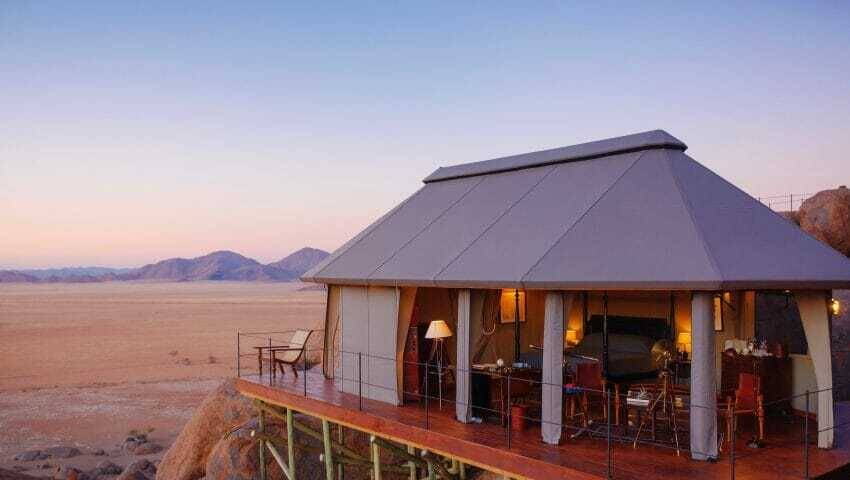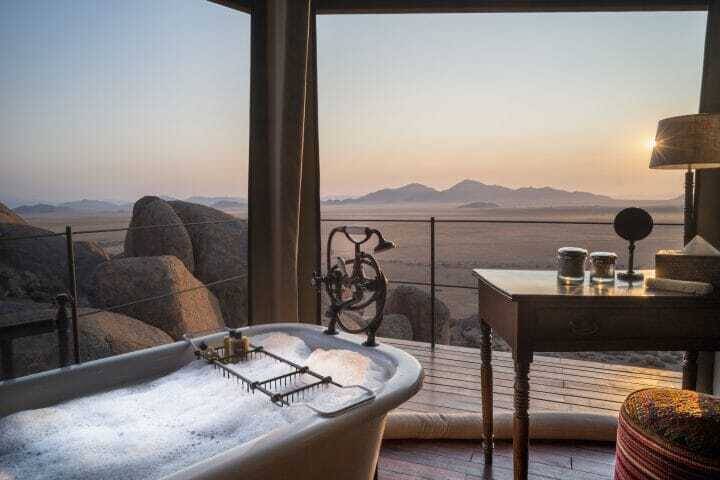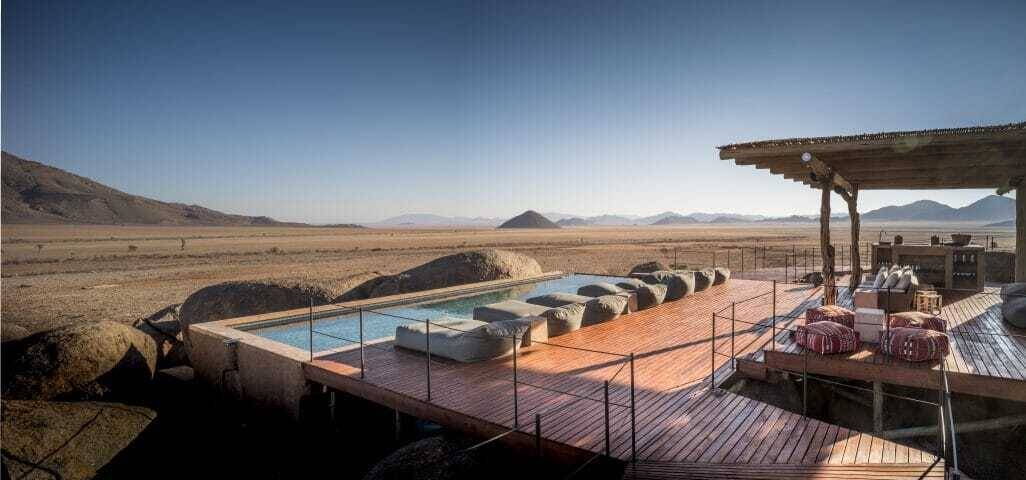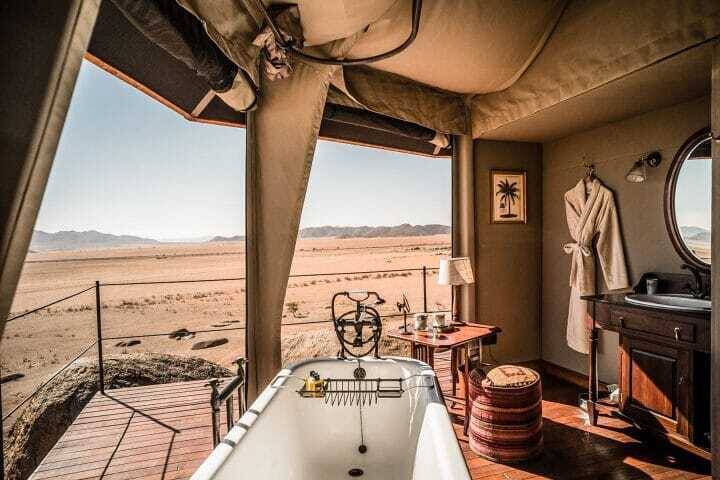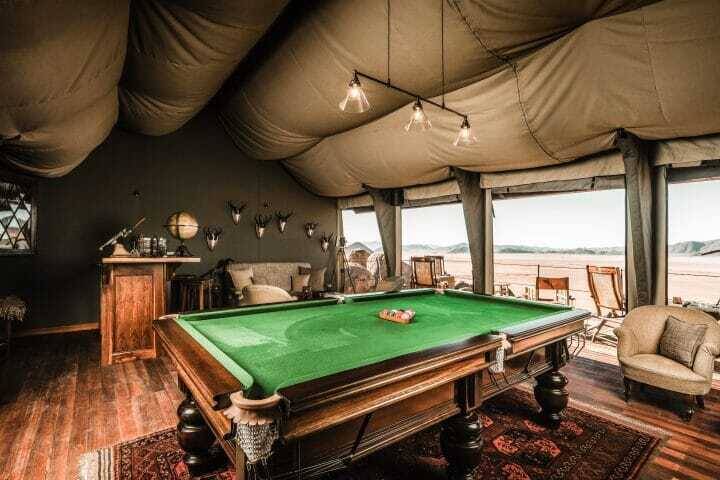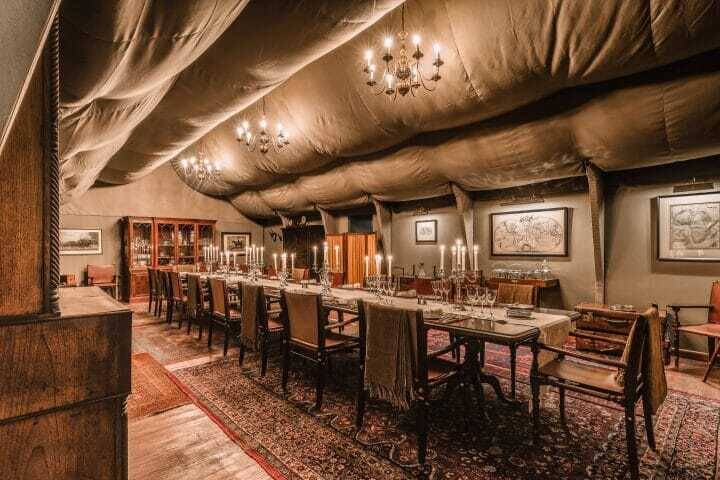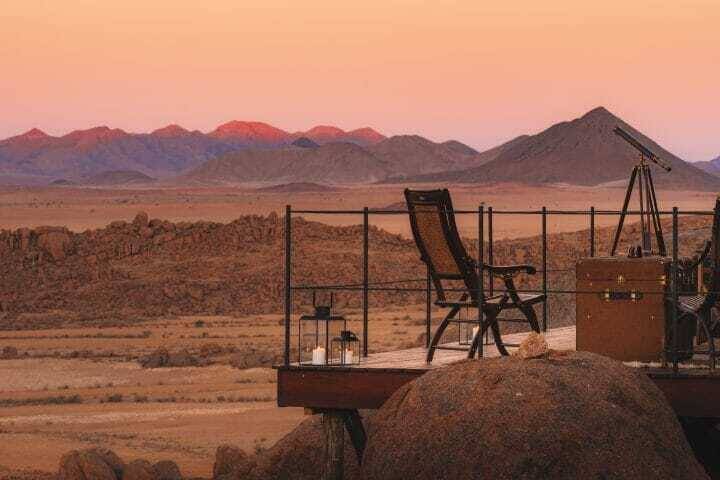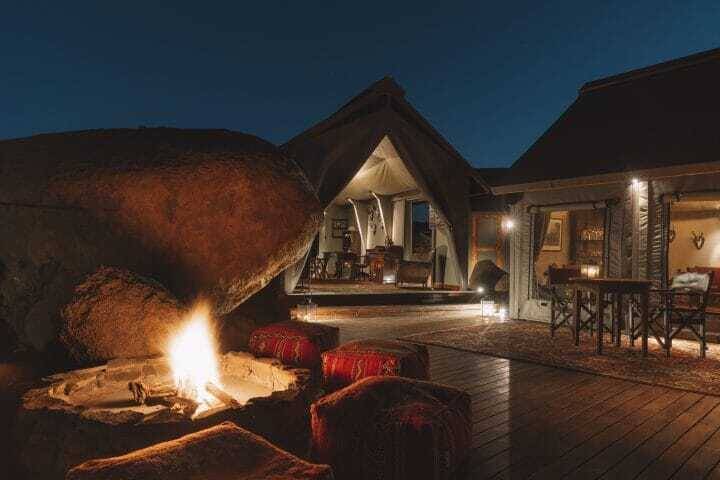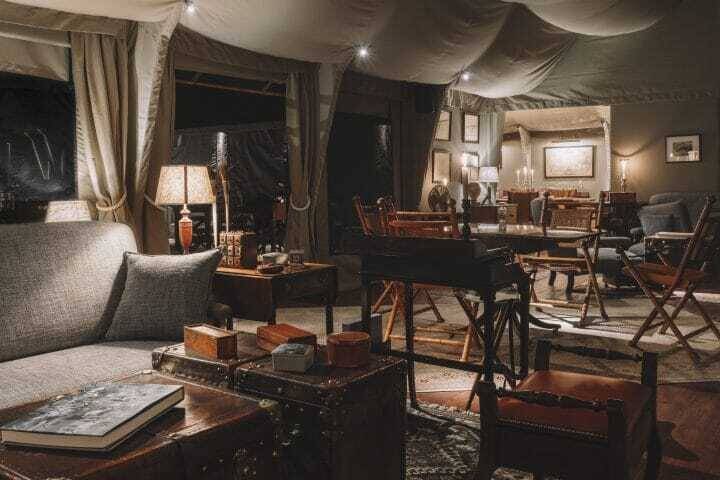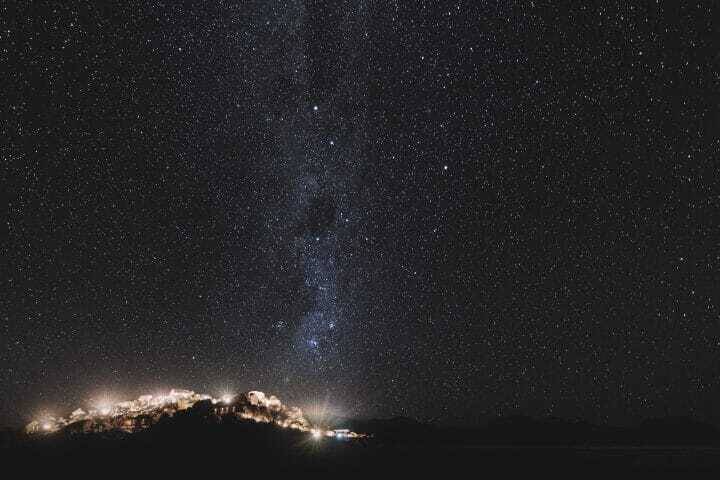 SWIPE THROUGH GALLERY
"Stay nestled high above the Namib Desert in a refined 1920s-style lodge."
Style
Wellness
Ecotourism
Hideaway
Description
Zannier Hotels Sonop is a luxurious tented camp nestled at the Southern extremity of the Namib Desert in Namibia. Designed as a refined experience from the 1920s, this out-of-the-ordinary lodge offers a perfect retreat in a stunning panoramic desert landscape. Constructed on top of boulders, the ten spacious tents aim to offer a unique desert getaway. Whether it's a hot air balloon excursion or breathtaking hikes across this private reserve, this lodge has an adventure for everyone.
Vibe
Golden-age desert exploration.
Rooms + Suites
Zannier Hotels Sonop's rooms are all fully air-conditioned and provide stunning views of the Namid desert horizon, fully equipped with telescopes for game spotting from the comfort of your accommodation. The bedrooms feature four-poster beds with king mattresses, distinct living areas, large desks, vintage chests of drawers to store all travelers' belongings, and en-suite bathrooms. Each accommodation's bathroom is built around a central bathtub and features a rain shower, double vanity, elegant amenities, dressing table, and separate toilet.
Pool + Gym
The lodge's heated outdoor infinity pool offers a superb view over the desert. Guests are also invited to take advantage of their equipped fitness room with free weights, benches and barbells, and a variety of cardio equipment. Yoga and meditation sessions are made available to all guests.
Spa
Zannier Hotels Sonop's wellness experience takes place in two double treatment rooms. All treatments feature the handpicked natural and organic ingredients to deliver outstanding and long-lasting results. A relaxation area is also available for guests before and after treatments.
Restaurants
In addition to a la carte breakfasts in the mornings, guests are also invited to a gala-style dinner every evening. Zannier's butlers serve a delicious five-course meal at their expansive communal table amidst the desert.
Bar
Zannier Hotels Sonop's Cocktail & Cigar Lounge is elegantly furnished with a billiard table and parlor games taking center stage. And overlooking the desert, the pool bar offers drinks and small bites.
Who's it for?
Zannier Hotels Sonop is ideal for anyone looking for an off-the-radar desert getaway. Between its unique location, colorful adventure offerings, and cushy accommodations, this lodge should be at the top of any safari enthusiast's must-see destinations.
Location
Zannier Hotels Sonop is located in the middle of the Namib Desert, accessible by their private airstrip approximately one hour from Hosea Kutako International Airport. Guests are also a three-hour scenic ground transfer from the iconic Sossusvlei Dune.
Book Now
Connect with an agent to plan your next trip.