1 Hotel West Hollywood
West Hollywood, California
SWIPE THROUGH GALLERY
"Discover a sanctuary in the heart of LA!"
Description
Nestled at the base of the Hollywood Hills, with sweeping views from Downtown LA to Santa Monica, 1 Hotel West Hollywood draws inspiration from the land, sea, and abundant sunshine of Southern California. Thoughtful touches bring nature into guestrooms and suites with floor-to-ceiling windows, native greenery, rustic wood, marble bathrooms, and organic cotton linens. The hotel offers five restaurants and bars, a pool with skyline views, a 24-hour gym, more than 14,000 square feet of event spaces, and distinctive complimentary amenities including Tesla car service, a lobby farm stand, and wellness programs.
Vibe
From the second guests pull up, the greenery in the entrance and when you walk in is calming. The design feels nice and open with beautiful trunks of wood all along the front lobby counters and high ceilings leading up to an impressive living wall. It looks, smells, feels like a 1 Hotel through and through! Particularly if they've stayed with the brand in Miami, Central Park or Brooklyn, guests are sure to take a deep sigh of relief whenever they step in to this property.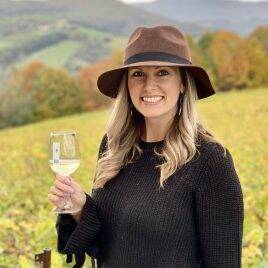 Michelle Manas
Rooms + Suites
Floor-to-ceiling windows frame sweeping views of LA and the Hollywood Hills from the rooms and suites of this WeHo spot. Thoughtful touches bring nature into your space with native greenery, reclaimed wood, clay tones, marble bathrooms, and 100% organic cotton sheets. Accomodations feel very spacious and open; they did a nice job with the decor and have really cool large wooden chests for the closets.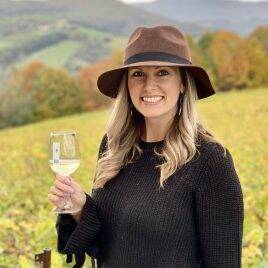 Michelle Manas
Harriett's Rooftop
This elevated cocktail lounge boasts unparalleled panoramic views of Los Angeles. Savor the bounty of California with every bite and sip, from the signature by The h.wood Group to all-day dining by Chef Chris Crary.
The Pool Lounge
With refreshing drinks and light fare, you can spend your day poolside from sunrise to sunset. The Pool Lounge is exclusively for hotel guests.
Room Service
Refuel on your own schedule with seasonal, locally fresh items delivered to your door 24 hours a day.
Pool
Soak up the sun and soak in the quintessential West Hollywood views. Overlooking the LA skyline, the pool deck is the perfect spot to take a dip or just unwind. The layout and the cabanas on either end are overflowing with greenery and have beautiful top netting around them. Poolside sips and snacks mean you can spend your day here from sunrise to sunset. The food options are super healthy; we loved the açaí bowl and even ordered it two days in a row!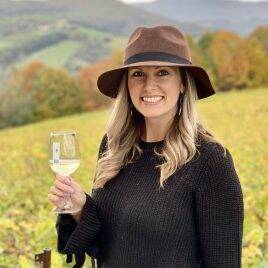 Michelle Manas
Gym
Open 24/7, The Field House is fully equipped with treadmills, ellipticals, a rowing machine, and weights, plus two Peloton bikes that offer access to your favorite live classes. Floor-to-ceiling windows bring the outdoors in, with natural light and views of the city and Hollywood Hills.
Location
On the iconic Sunset Strip, in the heart of West Hollywood, 1 Hotel's central location is ideal to explore neighboring Beverly Hills, Hollywood, and beyond.
Book Now
Connect with an agent to plan your next trip.