Amangalla
Galle, Sri Lanka
SWIPE THROUGH GALLERY
"A stay at Amangalla offers boundless opportunities for relaxation or discovery with Galle at your fingertips."
Description
Occupying a 17th-century Dutch colonial building within the ramparts of Galle's historic UNESCO protected fort, Amangalla is woven unmistakably into the rich tapestry of this enthralling city. With its original polished teak floors, antique furniture and 19th-century artifacts dating from the building's former life as the New Oriental Hotel, a bygone era is kept elegantly intact, allowing guests an atmospheric insight into the many chapters of the storied citadel on Amangalla's doorstep.
Vibe
Think: cultured Dutch-colonial grande dame with centuries of stories to tell.
Rooms + Suites
Restored with care and brought to life by antique furnishings and decorations, there are thirty rooms and suites on property, connected by a two-story Garden House. There are four categories of accommodation at Amangalla for guests to choose from including eight suites. Of which, six suites are located in the Church Street Wing and two in the Middle Street Wing. Situated within the resort gardens, the Garden House is a two-story, 140 square metre house featuring a private terrace and balcony offering leafy, treetop views.
Pool + Gym
The 21-metre swimming pool is centered within Amangalla's mature gardens and is sure to impress. The Pool Courtyard contains five shaded pavilions and a number of sun loungers shaded by palm trees and complete with overhead fans and full service. Plus, Amangalla is complemented by a yoga pavilion, where yoga sessions are practiced every morning.
Spa
Amangalla's spa, The Baths, recaptures a bygone era of taking the waters as a restoration for body and mind. Five treatment rooms are home to a range of therapies, which can be personalised by the spa's Ayurvedic doctor to include massages, anointments, reflexology and scrubs. The two hydrotherapy suites contain hot and cold plunge pools as well as steam rooms and saunas, complemented by the yoga pavilion.
Restaurants
Furnished with period chairs and tables, crisp white linen and antique silverware, the high-ceilinged Dining Room is an intimate setting for meals, which centre on local produce. The daily-changing dinner menu is based on the chef's finds at the various markets in Galle. Cocktails and dinner on the front porch are wonderful, complete with the feeling of being right in the city but still in a very serene atmosphere.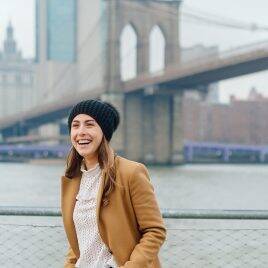 Liana Merriman
Bar
Unwind with a cocktail on the balcony with views over the fort's terracotta roofs and let Amangalla's expert bartenders surprise you with one of their arrack sours.
Who's it for?
Amangalla welcomes all guests, from honeymooners to adventure travelers and even families.
Location
The enchanting grounds of Amangalla are spread across nearly 9,000 square metres on the Galle peninsula, defined by the 400-year-old fort.
Book Now
Connect with an agent to plan your next trip.