Amankila
Bali, Indonesia
SWIPE THROUGH GALLERY
"A secluded seaside resort in the middle of Bali's untouched countryside..."
Description
With sacred Mount Agung as its backdrop and unimpeded views of the Lombok Strait, Amankila enjoys a breathtaking hilltop spot in the historic Karangasem Regency, on Bali's east coast. References to Balinese culture abound – in the motifs inspired by the water palace at nearby Ujung; in the paras stone decorating the stilted and thatched suites; and in the spectacular infinity pool that cascades in three tiers down the hillside, reminiscent of a rice paddy. Stretching from hilltop to private beach, the property lies within reach of atmospheric temples and artisan villages.
Vibe
Think: laid back luxury in a very private setting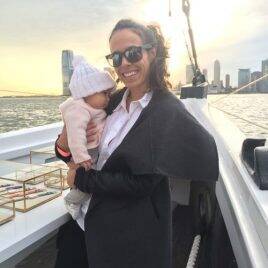 Lauren Saiger Machowsky
Rooms + Suites
Raised on stilts and thatched with alang-alang, Amankila's 33 suites – nine with private pools – enjoy ocean or garden views, and consummate privacy. Decorated with inlaid pearl and coconut-shell furniture, all suites feature canopied kingsize beds, a living area, large bathroom with a soaking tub, and an outdoor terraces.
Some favorite accomodations here include the Indrakila Suite complete with a private 9.2-metre pool and beautiful views stretching past the temple and far along the east coast. We also love the Kilasari Suite, perched high on the hillside with views of the ocean and its own private 12-metre infinity pool. Finally, the Amankila Suite is truly impressive; this two bedroom accomodations opens onto a large terrace – ideal for guests wanting complete privacy – or for two couples who wish to stay together. The Amankila Suite also offers private butler service, its own 11-metre pool, two lounging bales, sunbeds and views of the beach along with Amuk Bay.
Pool + Gym
The iconic Amankila three tiered pool overlooks the ocean and is the perfect place to relax. Or, if guests wish to be more active, the fitness pavilion is equipped with a treadmill, an elliptical trainer and free weights. Private or group yoga classes are also offered.
Spa
Traditional Balinese massage and beauty treatments are available in-suite, in the Massage Pavilion, or hidden among foliage at the Beach Club. Holistic practitioners offer treatments ranging from hypnotherapy to reiki in addition to massage. Healers, trained to facilitate deep transformation, utilize a variety of tools to assist with awakening and healing for guests.
Restaurants
The Restaurant opens for breakfast and dinner, and is complete with views of the ocean. For lunch, The Terrace by the main pool open as well as The Beach Club which serves salads. These open-air restaurants offer stunning views along with the delish food!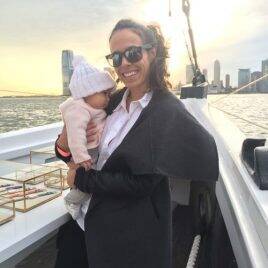 Lauren Saiger Machowsky
Bar
Some must-try drinks include the Kemangi margarita, Tamarind cooler, Southside and Kila daiquiri.
Location
Cliffside position overlooking the Lombok Strait in East Bali.
Book Now
Connect with an agent to plan your next trip.