Amanwella
Tangalle, Sri Lanka
SWIPE THROUGH GALLERY
"For beach bums, this is the ultimate hideaway. And beyond the stunning sands, the resort itself is paradise."
Description
The resort derives its name by combining the words, aman, or "peace" in Sanskrit, and wella, the Sinhalese name for beach. The distinct contemporary design of Amanwella is inspired by Geoffery Bawa's neat angles of the last century. Amanwella's activities and interesting places surrounding the resort will enrich guests' Sri Lankan experience and provide insight to the island"s beauty and history.
Vibe
Amanwella encompasses a peaceful crescent of golden sand coastline where nature, wellness and the surrounding community are intimately intertwined. Its 30 acres of serenity invites guests to relax and unwind.
Rooms + Suites
The spacious 100 square meter contemporary suites dot the hillside above the Indian Ocean, open on two sides to private plunge pool and large terrace with dining table and loungers. The suites are built against the hill, all facing the beach and ocean. With 30 suites, every accommodation is the same, the only difference are the views. Garden suites have limited views, Ocean Hill Suites have partial beach and ocean views and the Ocean Suites have unobstructed ocean and beach views. All have plunge pools that face the back. It's a quick one minute walk from the main hotel to the closest room, about a five minute uphill walk to the furthest room.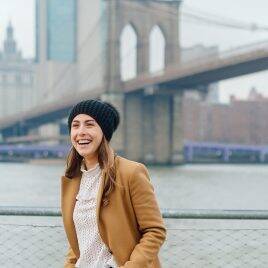 Liana Merriman
Pool
If guests can manage to pull themselves away from the beach, Amanwella boasts a 47-meter length pool overlooking the Indian Ocean.
Spa
Guests are invited to enjoy a traditional warm-oil Ayurvedic treatment that eliminates impurities from the body. Abhyanga massage is one of Amanwella's specialities and consequently, a top-requested treatment. Spa treatments are organized in the privacy of guest suites. The all natural products used in treatments are made with ingredients from Sri Lanka's cornucopia of herbs, plants and flowers.
Restaurants
Looking out over the palm-fringed bay from its elevated platforms and terrace, the Main Restaurant serves up the catch of the day, delivered fresh from the local fishermen's boats. Locally-grown produce also features prominently on the menu at both the Restaurant and Beach Club, including curry leaves and spices, which the chef finds at nearby markets and uses to create colourful, well-balanced dishes that can be tailored to guests' tastes
Bar
Located in a relaxed venue by the restaurant, the bar shares its terrace and panoramic views. It serves drinks, snacks and cigars. A must-try is the Basil Breeze which consists of Ceylon coconut Arrack with fresh orange and passion fruit.
Who's it for?
This property is primarily designed for couples, but families are welcome to stay as well.
Location
Surrounded by coconut palms, this sophisticated resort overlooks Amanwella Beach, as well as the Indian Ocean, and is 9 km from the Hummanaya Blow Hole.
Book Now
Connect with an agent to plan your next trip.