Faena Miami Beach
Miami Beach, Florida
SWIPE THROUGH GALLERY
"Faena Hotel is the heart and soul of the vibrant Faena District Miami Beach's resurgence and the hottest scene you will go to be seen"
Description
Surround yourself in a sea of vivid red, turquoise and animal print décor that is accented with meticulously-selected artwork and design. From the time you walk into the Cathedral with a line's eye view of Hirst's golden mammoth (glistening in the Miami Beach sun), you are transported. The energy is shared with a staff that truly goes above-and-beyond, genuinely happy to assist in all your needs.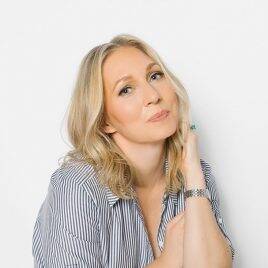 Kristin Songy Diehl
Vibe
Vibrant glamour oozes from this property.
Rooms + Suites
With 111 suites and 58 guest rooms, Faena Miami Beach offers stellar accomodations. From the entry-level Bay View Room to an offering of oceanfront suites, the bright rooms and natural Miami light will give you life the second you walk into your room! You immediately feel a sense of magic, yet, the bold glamour is extremely welcoming and comfortable. Thoughtfully curated amenities are paired with the brand's attentive service, including dedicated butler service on each floor, which enhances the guest's experience on every level.
You have no excuse to skip a workout here, with the property's 2,000 square foot state-of-the-art gym. There are two dedicated Fitness Studios offering an array of mind and body classes. For your post-workout treat, enjoy the Raw Juice Bar, the Spa Boutique or the beauty and blow-out bar.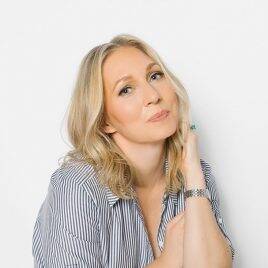 Kristin Songy Diehl
Pool + Gym
Let your worries wash away with the tide at Faena Miami Beach, where hotel guests can enjoy an array of luxe amenities as the sun shines down on their signature candy-striped umbrellas. Situated on 100,000 square feet of pristine sugar-white sand, Faena's pool offers the perfect settings for sun-bathing, outdoor activities and ultimate relaxation. Hit the beach for the true Miami experience; from a beach front attendant to wash your feet to prevent too much sand on your towel to a bartender that knows exactly what cocktail you desire, the have service to a perfection.
Spa
When it comes to the spa, Tierra Santa Healing House, guests can expect an impressive 22,000-square-foot sanctuary that features one of the largest hammams available on the East Coast. Treatments include haman-developed body-healing rituals and technologically advanced treatments using Naturopathic and Biologique Recherche skincare lines.
Facilities include twelve treatment rooms and an intricate wet spa comprised of eight individual heat, steam and water zones, plus a double-height Hammam. To truly immerse yourself in Miami, enjoy a treatment in one of two oceanfront private spa suites. Between the service list and spa amenities, you can easily set aside a full day to enjoy here; in line with everything "Faena," you will leave energized and refreshed.
Restaurants
Faena's theatrical approach unveils distinct and adventurous experiences int the culinary space. Discover the art of open-fire cooking at Los Fuegos by Francis Mallmann, tempt the palate with innovative Filipino-inspired dishes at Pao by Paul Qui, or dine in style under Miami's glimmering sun at the tropical Veranda.
Bar
A well-appointed gathering space, the Living Room features small plates, bespoke cocktails and a broad array of wines to enjoy over live evening entertainment. There's also the Faena Theatre, inspired by Europe's grand opera houses and the glittering allure of Old Hollywood, the intimate gilded theater showcases ambitious artistic productions and Faena's very own highly-acclaimed cabaret performances.
An intimate gathering space with outdoor seating, the Tree of Life features imaginative cocktails, small plates and a broad array of wines with spectacular views of the pool area and ocean. Or, if you're looking a speakeasy-vibe, the Saxony Bar is open Thursday through Sunday. Steeped in golden-age glamour, it's a lively late-night lounge featuring a classic menu of time-honored cocktails and live DJ sets.
Who's it for?
The property is great for anyone who appreciates design. But, it's also surprisingly family-friendly for parents who don't want to sacrifice luxury.
Location
Located between 32nd and 36th streets on Collins Avenue, and with eight buildings under development, Faena District Miami Beach is one of the most ambitious projects the city has ever seen. The arrival of the Faena District will change the landscape of Miami and spark an artistic and cultural renaissance in the heart of Miami Beach.
Book Now
Connect with an agent to plan your next trip.