Finca Cortesin
Marbella, Spain
SWIPE THROUGH GALLERY
"Superb cuisine, impeccable service and an unrivalled ambience of peace and tranquillity make for the perfect Spanish getaway."
Description
There are some hotels that you know you're going to love even before stepping foot inside. Finca Cortesin — lcoated Casares in Southern Spain, about 30 minutes outside Marbella — is one such place. The reception area leads on to a palatial courtyard that feels both Spanish and Moorish in design, a style that continues throughout the hotel with hand carved ceilings and floors, marble furniture, antiques and fountains all adding to the atmosphere.
With a secluded setting, the ceremonious but subtle entrance, and the grandiose architecture, when you arrive at Finca Cortesin, you know you've arrived somewhere special.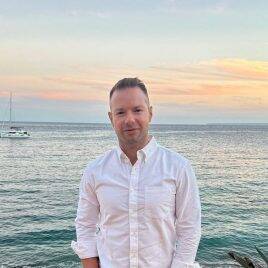 Emyr Thomas
Vibe
Finca Cortesin is one of those rare hotels that manages to be both grand and intimate; luxurious yet subtle.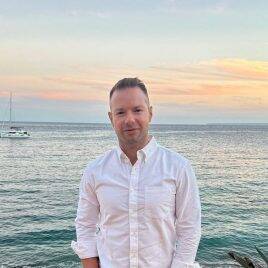 Emyr Thomas
Suites
Built around two main courtyards of palatial proportion, the hotel boasts 67 spacious, light-filled and exquisitely designed suites which range from 50 to 200 sqm and which all feature impressive 4m-high ceilings.
The all-suite hotel only has 67 rooms, with the smallest at 52sqm and all with a terrace. Rooms are elegant, spacious and effortlessly luxurious, designed in pale colours with traditional and plush furniture. There are two four-bedroom villas (that you can also take as a 2 bed villa) and five new 5-bedroom villas that are ideal for larger families or friends travelling together.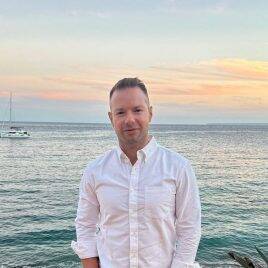 Emyr Thomas
Pool + Gym
With three gorgeous gorgeous swimming pools, it's only a question of which pool to start your day with at Finca Cortesin. One of of the pools has the mountains as stunning backdrop while another is a 50m Olympic pool perfect for laps. The spa also features a 25m indoor heated salt-water swimming pool.
The airy gym boasts views of the garden and is fully equipped with the latest wellness technologies of the exclusive collection Artis by Technogym. Personal trainers of all specialties, including Pilates and Yoga, are available upon request. There are also a tennis court and a world-class golf course.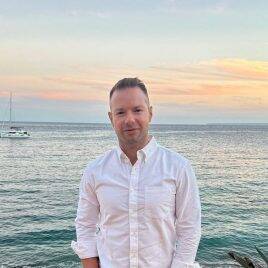 Emyr Thomas
Spa
Stretching an impressive 2,200 square metres, the spa boasts individual areas for facial and body treatments, massages and thermal baths. The oriental-influenced spa was designed with the special intention of providing guests with quality Asian treatments, and their expert Thai therapists ensure that our guests enjoy a truly authentic experience. Since your Virtuoso amenities include a massage, you're sure to find yourself here before check-out.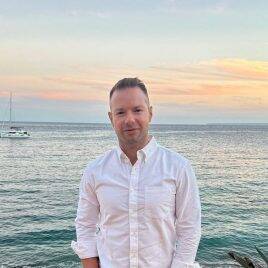 Emyr Thomas
Restaurants
The hotel's signature restaurant is Kabuki Raw, a Japanese restaurant where you can try dishes such as red prawns cooked over binchotan charcoal with yuzu foam and belly of tuna with tomato and toasted bread. For traditional Spanish cuisine, dine at El Jardin de Lutz with its gorgeous terrace surrounded by olive trees looking out to the beautifully landscaped gardens.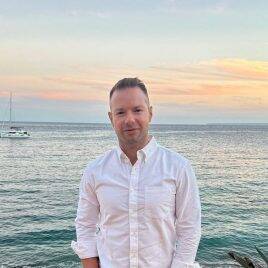 Emyr Thomas
Beach Club
Finca Cortesin features an exclusive 6,000 sqm Beach Club, located just 0.9 miles from the hotel. It boasts teak wooden flooring, delightful gardens and Balinese beds and sun loungers which surround the Beach club's pièce-de-resistance; a breath-taking 35m infinity pool. Its acclaimed restaurant fronts directly onto the beach, offering the very best in Mediterranean cuisine, including mouth-watering seafood and rice dishes… all served in a way that can only be found at Finca Cortesin.And as the sun goes down, sit back, relax and sip on a delicious cocktail prepared by one of our expert barmen.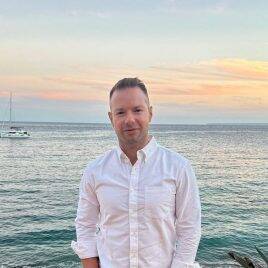 Emyr Thomas
Who's it for?
The resort is great for couple who want to relax, focus on their well-being and enjoy fantastic food along with great facilities like the pools and Beach Club. The new villa product is great for families or multi-generational trips who need a bit more space (think: kitchen, private pool, etc.) but still want to access the amenities.
Location
Perfectly located between Marbella and Sotogrande, in the centre of the Costa del Sol, Finca Cortesin awaits.
Book Now
Connect with an agent to plan your next trip.