Hotel Astoria, a Rocco Forte hotel
St. Petersburg, Russia
SWIPE THROUGH GALLERY
"Experience the best of the dazzling city up close and enjoy a carefully preserved tradition of true Russian hospitality"
Description
Just steps away from the Hermitage and Mariinsky theatre, Hotel Astoria allows you to experience the best of the dazzling city up close and enjoy a carefully preserved tradition of true Russian hospitality. Relax and refresh in the comfort of your room, where fashionable design features are in respectful harmony with classic interiors. Enjoy a Russian Afternoon Tea in sunlit Rotonda, where for many years delicacies have been served on blue patterned Imperial Porcelain dishes Astoria is famous for, and feel the history coming alive in the most authentic hotel in St Petersburg that has been part of the city for over 100 years.
Vibe
Upon stepping into this vibrant hotel, you immediately feel the timeless style and know who once stood in that lobby. The elevators are decked out with names of famous previous guests and you can literally feel the history of the property. It's the sexiest hotel in town.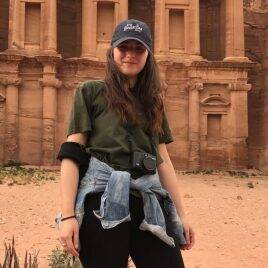 Rachel Braylovsky
Rooms + Suites
Individually designed by Olga Polizzi, each of the 83 sophisticated rooms reflect the beauty and heritage of the city with stylish details. The 86 spacious St Petersburg suites harmonise the old and new to create truly enchanting surroundings.
In Rocco Forte fashion, rooms are contemporary with all of the right classic touches. As you peek through the window of your bedroom and lay eyes on St. Isaac's Cathedral you are reminded again of the beauty of this city. Dancers and ballerinas decorate their walls, while the pastel colors of the city come through in their décor and furniture accents.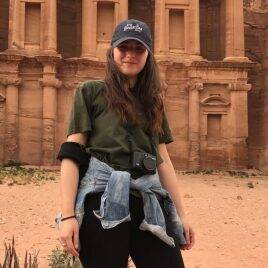 Rachel Braylovsky
Pool + Gym
The pool is located in the interconnected sister property, the Angleterre Hotel. The gym is equipped with modern Techno Gym aerobic machines and available 24/7. Classes can be organized upon request.
Spa
Guests are welcome to take advantage of the complimentary Finish sauna and hammam. There are five treatment rooms, hair salon, express beauty services as well.
Restaurants
At Rotonda Lounge, enjoy light meals and drinks throughout the day. Afternoon tea, with signature desserts from our Astoria Patisserie is a St Petersburg tradition.
Astoria Restaurant is a place where cultures are blended as harmoniously as flavours. Our restaurant offers European cuisine and classic Russian dishes with a modern twist. You'll truly feel like you're in Russia when they serve you endless red caviar from the jar!
Or, for a taste of Italy, Borsalino Restaurant offers a combination of regional favourites. From St. Petersburg, guests can taste typical Italian cuisine, inspired by regions from Umbria to Lombardy to Sicily to Lazio. The restaurant also boasts an extensive wine list and homemade lemonades.
Bar
Lichfield Bar is named after Lord Patrick Lichfield, a famous British royal photographer. Broad selection of wine and whisky Perfect for business meetings during the day and after work drinks in the evening. The bar presents the renewed concept which offers over four scores of gins from all over the world, either neat, on the rocks, with garnishes or accompanied by rare tonics.
Who's it for?
The hotel is perfect for families. They offer interconnecting option, family package and two bedroom suites with panoramic view to St. Isaac's Square.
Location
Gazing at St Isaac's Cathedral, just a stroll away from the Hermitage Museum and Yusupov Palace, Hotel Astoria is a place that instantly attunes you to the cultural heartbeat of the city.
Book Now
Connect with an agent to plan your next trip.