Jackalope Hotels
Mornington Peninsula, Victoria
SWIPE THROUGH GALLERY
"Set on a pristine property, intoxicating vineyard acreage frames this luxury hotel."
Style
Wellness
Romance
Hideaway
Description
Jackalope makes for the perfect vineyard stay, located just one hour outside of Melbourne city. It's modern, trendy and quirky, not to mention houses some beautiful modern art. And let's not forget about the 7-metre high Jackalope sculpture that greets you an arrival! The property makes for a beautiful base to explore the Mornington Peninsula, which is home to some of the best wineries and restaurants in Victoria.
Gloria Gammo
Vibe
This place has a cool, modern vibe while still being relaxed.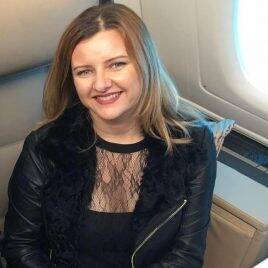 Marienne Guberina
Art + Installations
The hotel's creative narrative, alchemy, is given life through a series of commissions by world-renowned artists and designers. Alchemy's pursuit of the unobtainable through transformative processes has guided the creative direction of the hotel's curated works. The seemingly magical processes of transformation, creation, or combination are evident in each installation and the hotel's collection as a whole.
Rooms + Suites
The 45 designer dens deliver absolute in-room reverie. Interiors are lavished with custom-made comforts, while floor-to-ceiling windows and private terraces connect the room's contemporary design with its country entwine.
Clean lines and black furnishings dominate, contributing to an overall masculine feel. Rooms facing the vineyards are the way to go with vineyard views for days! There are also signature suites that ooze luxury.
Gloria Gammo
Pool + Gym
The hotel's stunning, black 30-metre infinity pool laps up to the surrounding vines, showcasing a tranquil sightline from water to wine. Private pool deck conveniences include a heated plunge pool, all-day dining with sunbed service, wireless internet, and a poolside pavilion available for spa treatments or private dining. The pool area is very relaxing; we love the infinity edge overlooking the vineyard. It's also great to be able to have poolside snacks and service.
Gloria Gammo
Spa
The spa is fantastic, especially in the cooler months. They offer a range of spa treatments including their signature oil-based massage that draws on a combination of Swedish and deep tissue techniques, pregnancy massages, facials and indulgent packages pairing a range of treatments.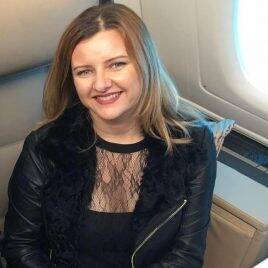 Marienne Guberina
Doot Doot Doot
We loved the breakfast, especially considering the continental buffet along with some well-considered à la carte selections. For dinner, the degustation and wine pairing was delicious. Doot Doot Doot is quite a dark restaurant and the show piece is definitely the light fixture that covers the entire restaurant ceiling, so it's best enjoyed at night.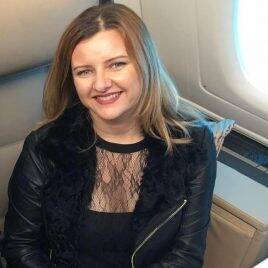 Marienne Guberina
Rare Hare
The food at Rare Hare is fresh and creative. Nothing too fancy and it's the perfect compliment to the wines available. The vibe here is comfortable and relaxed and I like the family style way of dining. It's nice to be able to sit out under the umbrellas outside on a beautiful day.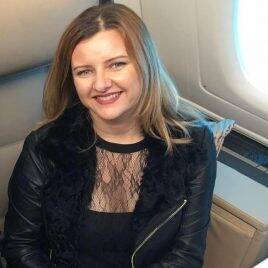 Marienne Guberina
Bars
There's a cool bar called Flaggerdoot on property with edgy art pieces everywhere. It has the alchemy feel accompanied by a unique cocktail menu. Upon arrival, all guests are directed into here for a drink with complimentary Rare Hare Wine to try.
During the summer months, there's also the Geode Pool Bar, which artfully combines ingredients like Aperol, elderflower, strawberry, basil, lemon, and sparkling wine or gin, watermelon, mint, lime and rose. The bar serves classic cocktails, canned beers and delivers all-day dining to guests.
Gloria Gammo
Vineyard
Planted in 1989, the 11-hectare (28-acre) Willow Creek Vineyard has taken root in deep volcanic soils, known for producing rich flavours. This cool-climate vineyard produces pinot noir, chardonnay, cabernet, pinot gris and sauvignon blanc. Under winemaker, Geraldine McFaul, Willow Creek Vineyard has grown in reputation as one of the premier producers on the Mornington Peninsula – renowned for elegant single vineyard wines.
Location
A 4-minute walk from the Buckley Nature Conservation Reserve, Jackalope is 4 km from the Balbirooroo Wetlands Walk and 10 km from Somers Beach
Book Now
Connect with an agent to plan your next trip.