JOALI Maldives
Muravandhoo Island, Maldives
SWIPE THROUGH GALLERY
"A sanctuary where the awesome beauty of the Indian Ocean makes seemingly ordinary moments extraordinary."
Description
JOALI Maldives is an immersive art resort where overwater villas are just the beginning. This oasis nestled within the Indian Ocean is characterized by personalized service paired with lavish accommodations and exciting excursions that will leave guests feeling more alive than ever. If you're searching for one of the "best resorts in the Maldives," look no further. This is truly an ocean paradise where guests can reawaken the joys of living an abundant life between palm trees and sparkling water.
Vibe
This laid-back island has created such a warm welcoming ambiance making JOALI the center of the world's dreamiest Venn diagram.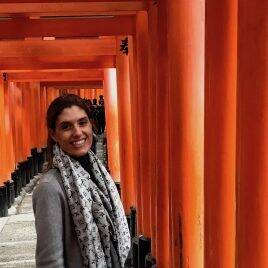 Brianna Feo
Rooms + Suites
Each of the accommodations at JOALI Maldives is designed to take guests on a rich, sensory journey. The seventy-three-villa property offers unconventional luxury in a private setting with a distinct focus on design. Work with your SmartFlyer travel advisor to choose between a Beach Villa on land or a Water Villa which provides immediate access to the crystal-clear Indian Ocean waters. Families will appreciate a stay at the expansive Family Villas or on the exclusive Joali Beach Reserve, both of which provide spacious and lush accommodation for larger groups.
Each spacious unit has tall cathedral ceilings, soft pink and green hues, plush robes, and slippers. Once you're settled in, you feel like you are staying in a private home where leaving becomes the hardest part! Rooms come stocked with high-end hairdryers as well as straightening irons, and two different bathrobes per guest, one in lightweight cotton, and another in plush terrycloth. No detail is overlooked.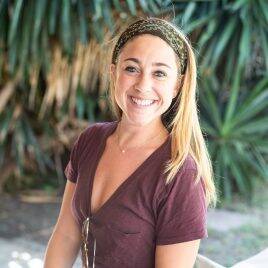 Lauren David
Pool + Gym
Each villa has its own sparkling infinity pool that provide stunning views of the ocean; the Water Villa pools are especially lavish with their clear views of the ocean sunrise and sunset, making the villas the ultimate aquatic experience. Working out is nothing but enjoyable at JOALI Maldives; the fitness center offers an indoor workout at the very heart of nature and in addition to access to on-site trainers who are there to provide individualized training programs.
For those who want to stay active outside the gym, JOALI can set up a selection of water activities from kayaks and paddleboards, to seabobs and snorkeling. When you arrive at JOALI, the saying "treat yourself" is not just a phrase but their way of life.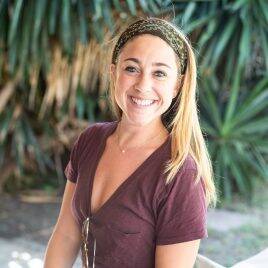 Lauren David
Spa
JOALI spa by ESPA's signature tailor-made treatments leave guests feeling refreshed and revitalized. There are eight treatment rooms with breathtaking gardens and seaside vista that merge with a luxuriously and artful design spa concept. Don't miss out on their JOALI Ultimate Wellbeing Journeys which take guests along personalized wellness programs tailored to individuals, couples, and even groups of friends.
Restaurants
JOALI Maldives offers innovative dining concepts including their Japanese restaurant Saoke, authentic Asian food at Vandhoo, the Levant restaurant Tuh'u, and the Tuscan-inspired Bellinis. Her Kitchen– the resort's personalized dining and cooking school that guides guests through exclusive local recipes and provides them a delicious meal–is a must.
But, it's not just about the main dining outlets because at JOALI, you can enlist the help of your Jadugar–a private butler, or literally translated, magician–for completely customized culinary experiences. The Jadugars are friendly, attentive, and really help to make the most of your time on the island! Image a picnic on the beach or champagne pairing dinner which dips into the resort's incredible selection of French bubbly–it doesn't get much better.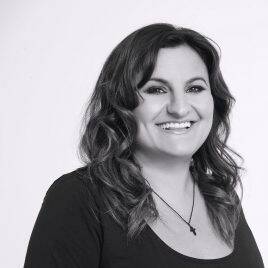 Maria Paradisis
Bar
Mura Bar overlooks a pearly beach and pool that meets the sea. The cabanas offer enough space for everyone to relax and its menu offers scrumptious snacks such that hit the spot. Don't miss the manager's cocktail hour to mingle with other guests!
Who's it for?
Families and couples will love JOALI Maldives' diverse range of experiences that cater to all types of guests. The whole family can take advantage of offerings like the colorful Muramas Kids Club and unique Maldivian excursions and on-property offerings like fun-filled capers in the Manta Ray Treehouse. But it's equally perfect for couples seeking a romantic retreat: couples and honeymooners can indulge in the resort's lavish wedding ceremonies and even rent out the whole island for an extra special vow-renewal experience. There is a reason the Maldives is one of the world's top honeymoon destination, after all.
Location
JOALI Maldives is located at Muravandhoo island in northern Maldives, forty minutes from Malé by seaplane in the Raa Atoll whose blue waters boast spectacular marine life.
Book Now
Connect with an agent to plan your next trip.