Park Hyatt Zurich
Zurich, Switzerland
SWIPE THROUGH GALLERY
"A true lakeside home away from home nestled in a quiet part of the city."
Description
Park Hyatt Zurich is the only contemporary luxury hotel central to the city and just minutes away from the boutiques of Bahnhofstrasse, Lake Zurich, and the beautiful historic Old Town. As the major financial houses are just steps away, the hotel is ideally located for both business and leisure individuals. To stay at this hotel is to be immediately enveloped in the finest elements of that world-renowned Swiss commitment to serenity, luxury and art.
Vibe
An intimate, sophisticated and elegant-yet-personal stay.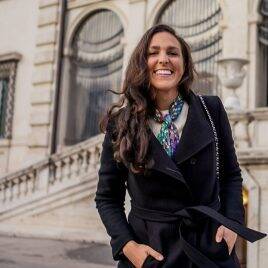 Taylor Methfessel
Rooms + Suites
The rooms at the Park Hyatt Zurich are sleek and contemporary. Each offers floor-to-ceiling windows and views of the hotel courtyard or the quiet city street below. Marble bathrooms are equipped with rain showers and a separate tub. There is also a desk area for those guests traveling on business. Simple yet luxurious is the best way to describe the accommodations. My favorite amenity is the Nespresso coffee machine in every room, which helped me fight off jet lag!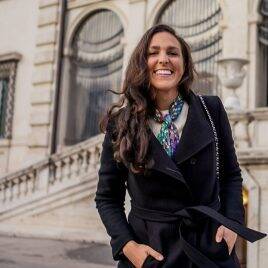 Taylor Methfessel
Gym
Park Hyatt Zurich's 24-hour fitness center is designed to accommodate the wellness enthusiast on the go. Guests can take advantage of the latest Technogym strength training machines or push their limits on the assortment of cardio machines equipped with flat-screen television sets. Each machine also offers an internet connection that allows guests the ability to connect to a smartphone or other device on the fly.
Spa
Club Olympus Spa is a tranquil oasis that offers a full suite of wellness facilities and a range of high-end treatments, each designed to rejuvenate your mind, body and spirit. Whether guests desire a massage using fragrant oils including lemongrass, lavender, and jasmine, or a relaxing pedicure, Park Hyatt Zurich's extensive menu allows you to select your ideal preference.
Restaurants
Guests of Park Hyatt Zurich can have their choice of quality dining and cocktails in the heart of Zurich without ever having to set foot outside the hotel. Indulge in dishes that merge of exceptional Swiss cuisine and delectable flavors at the award-winning Parkhuus Restaurant where Chef de Cuisine Tarik Lange invites you to dine on artfully crafted gourmet entrées in clear view of the open kitchen, situated around a wood-burning oven that sits at the center of the restaurant. On a nice day, sit back and relax on the cozy terrace, where guests are spoiled with Park Hyatt Zurich classics and exquisite wines. Stop by Café Z—a casual bistro-style eatery—at any time of your day in Zurich for a fresh selection of entrées, handcrafted by the property's executive chefs, is available for frozen takeaway throughout the day.
Bar
Energetic and trendy, ONYX Bar is a favorite spot to relax in Zurich. Named after the onyx stone that adorns this modern outpost, guests are welcomed to sip on exquisite signature cocktails, vintage wines, malt whiskies, high-end vodkas, and more within its trendy environs. Don't miss out on tasting their signature drink, the Tangerine Mojito. For guests in search of a unique experience, the Cocktail Classes are a highlight.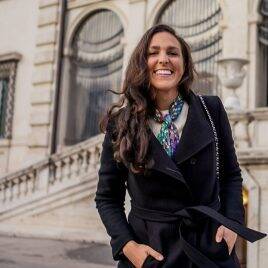 Taylor Methfessel
Who's it for?
Park Hyatt Zurich is the perfect spot for those looking to immerse themselves in Zurich's many offerings while having a cushy home base to return to after a long day. Whether guests want to recharge in the Club Olympus Spa or want to cap their day off with a delectable meal at parkhuus, this hotel is here to provide visitors with a stay that is both comfortable and enriching.
Location
Perfectly situated in between the shores of the picturesque Lake Zurich and the city's famed luxurious shopping street Bahnhofstrasse, Park Hyatt Zurich places guests in the center of it all: Whether you want to tour art museums, enjoy fine dining, or attend a live performance at the opera house, there's no shortage of things to do in Zurich just outside the hotel doors.
Book Now
Connect with an agent to plan your next trip.