Six Senses Yao Noi
Phang Nga, Thailand
SWIPE THROUGH GALLERY
"It's impossible to capture the pure beauty of Six Senses Yao Noi in a photo, but trust us when we say it is magical."
Style
Adventure
Wellness
Ecotourism
Description
Six Senses Yao Noi resort sets the highest benchmark for island resort living in Asia. The iconic limestone pinnacles rising from the waters of Phang Nga Bay create a surreal backdrop and a sense of privacy and adventure while Pool Villa accommodations provide generous space to relax and soak up the stunning views. Natural materials used in the property's modern architecture, together with attention-to-detail and a focus on the unique destination, reinforce the Six Senses' philosophy of sustainability and creating exceptional experiences.
Vibe
Located beyond Phuket in the stunning Phang Nga Bay, there's a sense of privacy and adventure for guests here.
Rooms + Suites
The property's 56 pool villas present glorious vistas and impeccable personalized service, in turn creating an exceptional guest experience. All of the villas are perched from the beach level (with lovely private garden space that's perfect for families) up to the top of the mountain. Each villa has its own private entrance, so discretion is guaranteed.
Villas range in size and amenities, so your travel advisor can match you with the best suited layout whether you are on a romantic trip or need a multi-bedroom set-up with an outdoor swimming pool. Modern comforts (air conditioning, Wi-Fi, television, Bose speakers) are included, but the design has been optimized for open-air flow throughout the accommodations. Every room category also has a secluded outdoor shower. We love that the bed products are all organic; and don't hesitate to inquire into pillow selections!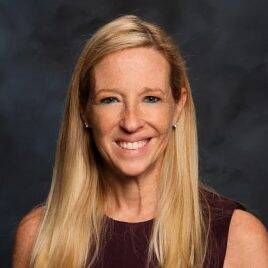 Phyllis Polaner
Experiences
If you are looking to relax and let the day go by, the Six Senses team will arrange exactly that. They can present you with a fully planned excursion or tailor-make activities and events around the whims of each valued guest. The island is sure take visitors under its spell and amaze them with its sheer, untouched beauty.
Spa
The Six Senses Spa village is nestled into the lush tropical hillside. It offers treatments designed to create a unique and memorable spa journey through four interconnected spaces. Using only naturally and ethically-produced spa products, the treatment menu promotes traditional Thai healing practices and incorporates the four elements of earth, water, fire and air, to ensure the senses are balanced.
We advise perusing the spa menu offerings before you come so you can digest and arrange for the right combination. Can't decide? No worries. How about a 3-Day De-Stress Program, or, just a 2-Day Detoxifier? At Six Senses, it's all about departing feeling more whole than when you checked in, and the property's spa is an integral part of that process.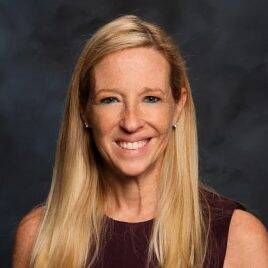 Phyllis Polaner
Restaurants
There are dining options aplenty at Six Senses Yao Noi, with three restaurants and a bar, plus an impressive wine cellar. The Dining Room offers progressive western cuisine and features a glass floor with a creek beneath, along with a Chef's Table. The Living Room presents authentic Thai and international cuisine with an open grill, while the Hilltop Reserve offers international cuisine.
One of the charming elements of the property is how they have labeled the dining venues. Farm-to-table at Six Senses Yao Noi is defined through the luscious greens from their organic gardens, fresh eggs from the chicken farm and even homegrown mushrooms, so from the Living Room to the Dining Room to Chef's Table to the Hilltop Reserve (you can not beat that view or those fries!) to The Den, each outlet feels like part of a home. Not to mention, there's enough variety for the most sophisticated palates. And In-Villa Dining is an absolute must!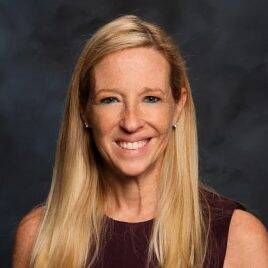 Phyllis Polaner
Sustainability
Sustainability is at the top of Six Senses' agenda; the property's Environmental and Social Sustainability Policy focuses on energy efficiency, water and waste management, social commitment, protecting natural surroundings, air quality and noise control. Guests will deepen their connection to the environment on Yao Noi's Nature Trail, which is situated in the mangrove forest connected to the resort.
Who's it for?
Families are welcome at Six Senses, especially in Thailand where the native language is "friendly." Specifically, the team at Yao Noi celebrates children of all ages. There are many activities throughout the day including cooking, kayaking, bicycles, tennis, kickboxing for kids. Plus, there are babysitting services available or parents can make arrangements for family activities that include cultural activities.
This is also the perfect spot for couples who want barefoot luxury. Part of the proceeds here go towards building sustainable communities in Yao Noi; this includes providing filtration systems so the hospitals and schools on Yao Noi have clean water, which any guest can feel good about well beyond check-out.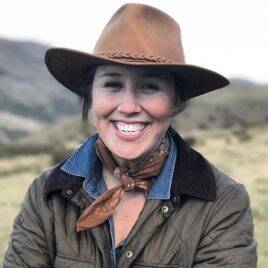 Alexandra Stockton
Location
Located in Phang Nga Bay, arrival is by water and hosts will greet guests in a welcoming ceremony.
Book Now
Connect with an agent to plan your next trip.